EWCA ZONE 2 2019 BACK TO SCHOOL CAMPAIGN A PICTORIAL REPORT -4. 'EVERY CHILD IS YOUR CHILD' This on-going campaign, which is running in all countries across the Zone has brought so much joy to homes and families. The campaign in Cote D'Ivoire was such an epoch-making event, being the first of kind by a Ministry in the country. It was witnessed by Government officials and representatives of Ministry of Education. Even the Electronic and Print Media has to Report it. #ewcazone2 #ewcaz2 #EveryChildisyourChild #EndChildpovertynow #BacktoSchool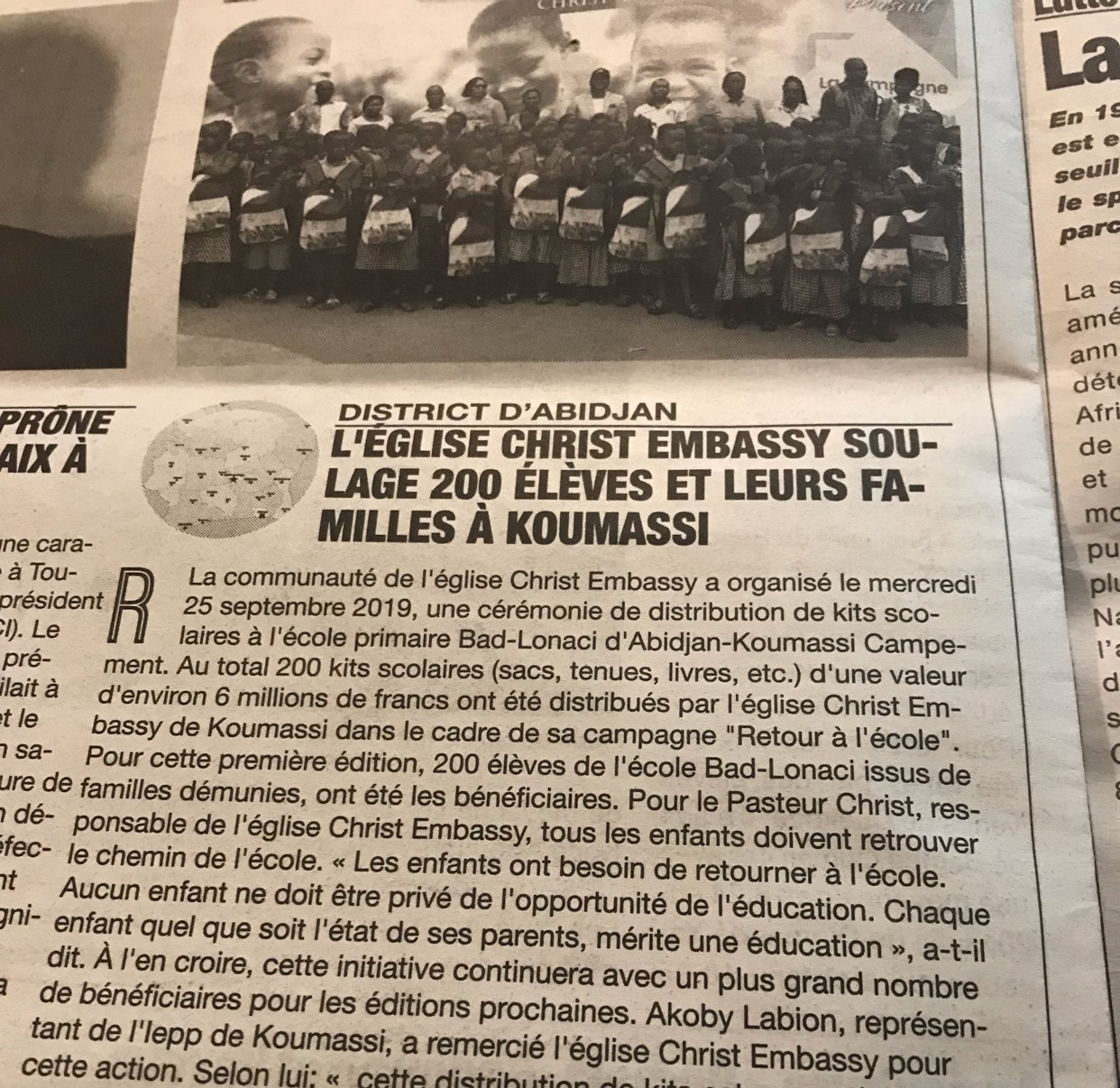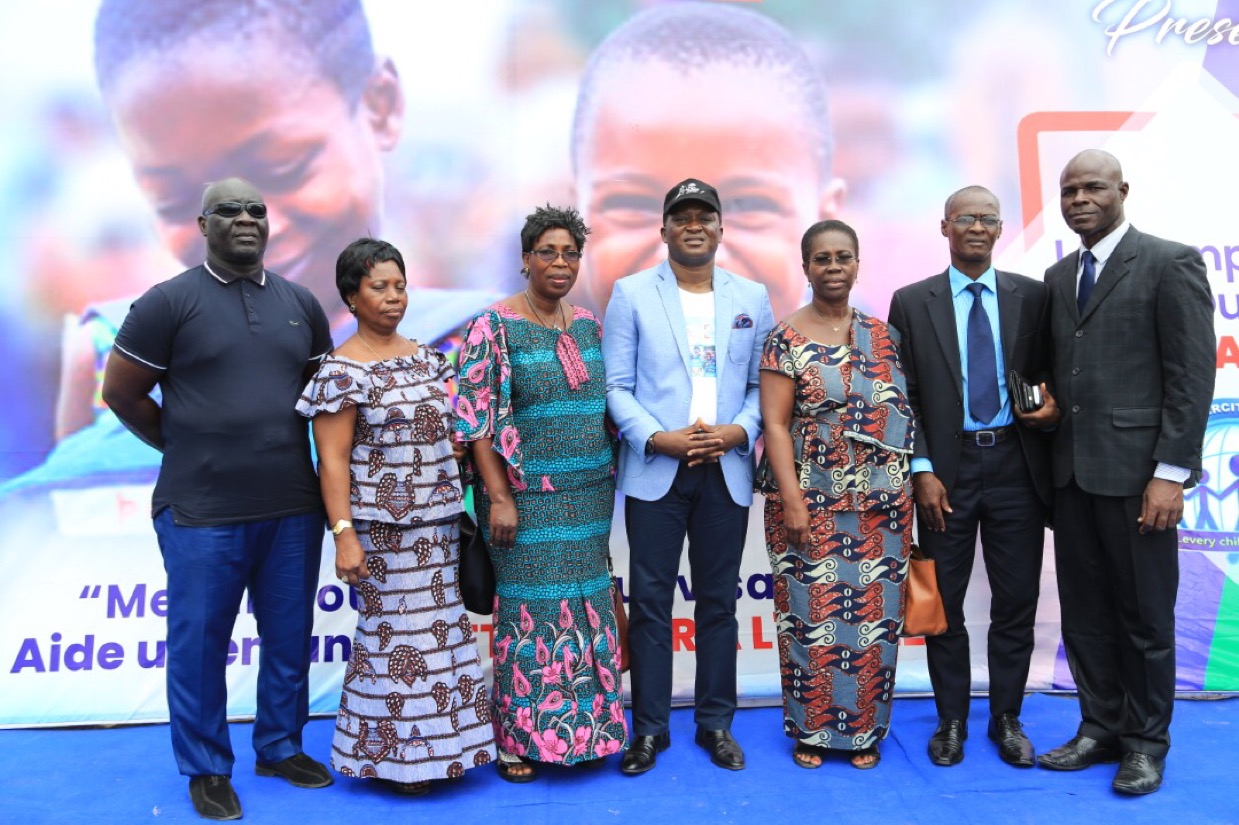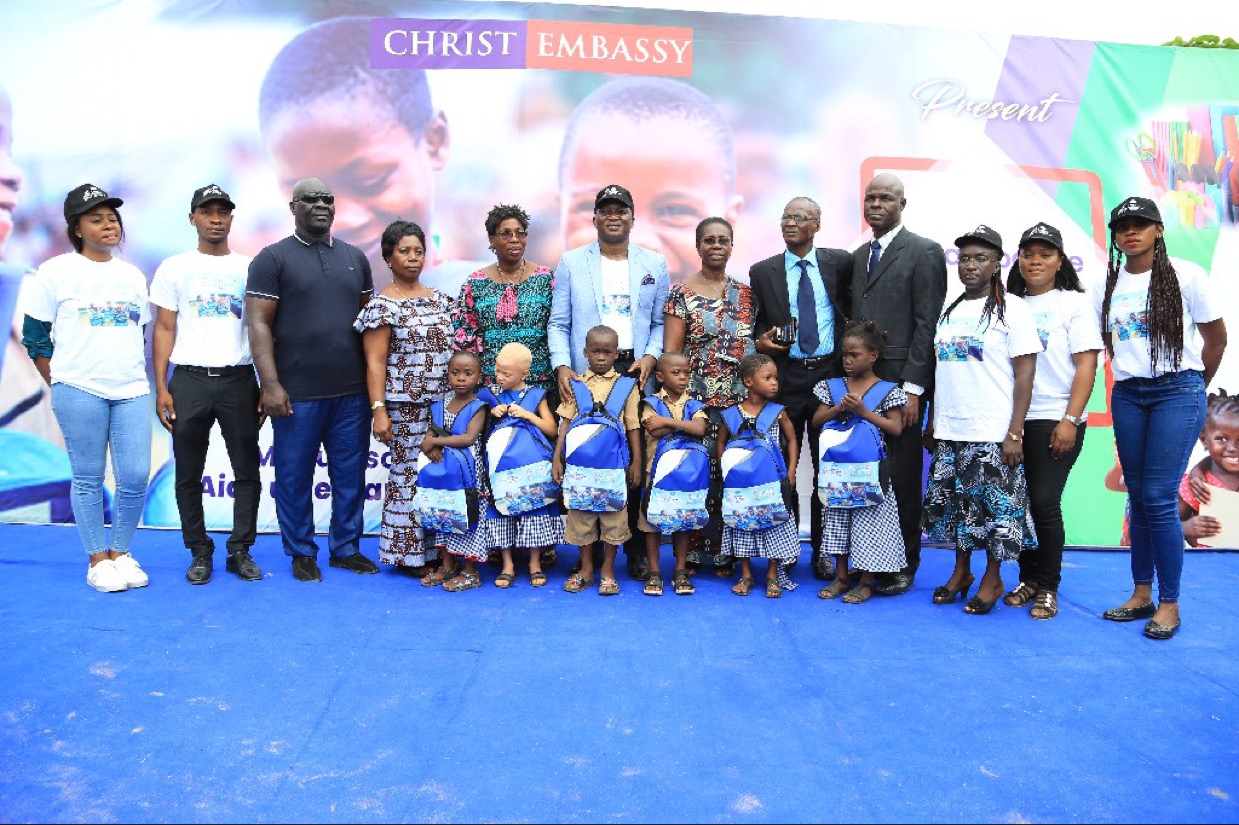 justine
commented:
Hallelujah prise the lord. Thank you everyone to uplift those little 🙏angel back to school glory to God
#DOBS #DayofBlissSpecialwithTLB #CEBAYELSA
Happy Birthday Pastor Sir!!! 🎂💃💝⭐🌟 I Love you dearly Sir. #pastorernest #ceunion #usaregion1
Register for the Night of Bliss with Pastor Joy @ www.nobph2019.org #nobph2019 #liftchallenge
#DOBS #DayofBlissSpecialwithTLB #CEBAYELSA
Esteemed Deaconess Bukky Awosanya celebrating ReachOut Campaigns on set with our highly esteemed CEO, LoveWorld Inc. and Zonal Director, Christ Embassy Lagos Zone 5 with over 3,000 copies sponsored and still counting at Rhapathon 2.0 #CELZ5 #CELekki #RhapathonwithPastorDee #RhapsodyofRealities #ReachOutCampaigns #ReachOutNigeria #LiftChallenge #MonthofUplifting"
#DOBS #DayofBlissSpecialwithTLB #CEBAYELSA
Happening Now!!! Soul winning day Warri ministry centre soul winning day Ce olodi church Team orange Souls every where Photo speaks #wmcsoulwinningday #everyoneasoulwinner #warriministrycentre
PLZ BE CAREFUL FOR THIS FAKE MAN CALLING HIMSELF PASTOR OF CHRIST EMBASSY HE SAID HE CONTROL FOREX TRADE INVESTMENT AFTER SENDING 100K TO HIM HE BLOCK ME
WATCH PST CHRIS TEACHING ON SILVERBIRD TELEVISION TODAY 4-5PM📺 Don't lament and cry about what you're going through. It's an opportunity for the strengthening and unleashing of your faith. Join us on Silverbird TV, every Saturday by 4pm GMT. #cetunes #stv
Thank you Pastor sir, for bringing out the best in me with your messages of love, prosperity, and righteousness. As you celebrate your birthday, may God's blessings,grace, favor, and guidance continue to be with you in increasing measures #pastorernest #ceunion #usaregion1#usavz2