randaaban: You're so full of love on KingsChat Web
You're so full of love You tough us many things we lean to love others because of you You're awesome pastor sir thank you for everything and we're so blessed to have you in Berlin with us we love you sir #whyicelebratepc #pcis50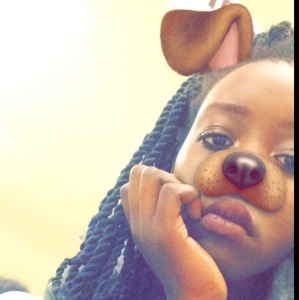 Live this Saturday and be bless #CEEnvirons2 #CELZ1Rocks #CELZ1ronconcert #CEOgba1
Happy birthday dearest Pastor Elo. Your light shines brightly
Happy Birthday to my Pastor , the inspiration and the father of many. You are so blessed and I wished you more 100 years upon your year now. I love you so much Pastor Stay and remains blessed # WhyICelebratePC #PCIs50 #PC0210 #CEDortmund
Watch "Student Life" at 5:00 pm (GMT+2), we are discussing all things Reach Out South Africa 2019! #ROSA2019 Don't Miss It!! _ http://www.loveworldsat.org/our_project/live_television.html _ Send us your feedback at : feedbacks@loveworldsat.org _ You can also call us on +2711 886 1778 _ #loveworldsat #studentlife
Happy birthday Pst Sola! A brother like no other. You are a man of faith. Keep on soaring higher and higher. More doors have been opened specially for you. Enjoy your day. God bless you.
Believe in your prophet and you will Prosper!! Total Experience is our set time for change!!
#WhyICelebrate PC #PCIs50 #PC0210 #CE WEUZ4 #CE GERMANY #CE Offenbach Dear Pastor Chuka we love you You are a great blessing for Germany.With you everthing is possible..Thank you so much for building us up.Have a glorieus 50 anniversay it is very special.In Jesus name.Amen
Esteemed Dr. Iniabasi Bassey celebrating ReachOut Campaigns on set with our highly esteemed CEO, LoveWorld Inc. and Zonal Director, Christ Embassy Lagos Zone 5 with over 3,000 copies sponsored and still counting at Rhapathon 2.0 #CELZ5 #CELekki #RhapathonwithPastorDee #RhapsodyofRealities #ReachOutCampaigns #ReachOutNigeria #LiftChallenge #MonthofUplifting"