Dcns Christie Omoruyi: Happy world teacher's day to on KingsChat Web
Happy world teacher's day to the best amongst the best: Pastor Chris Sir, you are a teacher extraordinaire, my teacher for life. A great Teacher of the gospel of our Lord Jesus Christ, thank you for giving my life a meaning with the word of God that you teach. I love you Sir!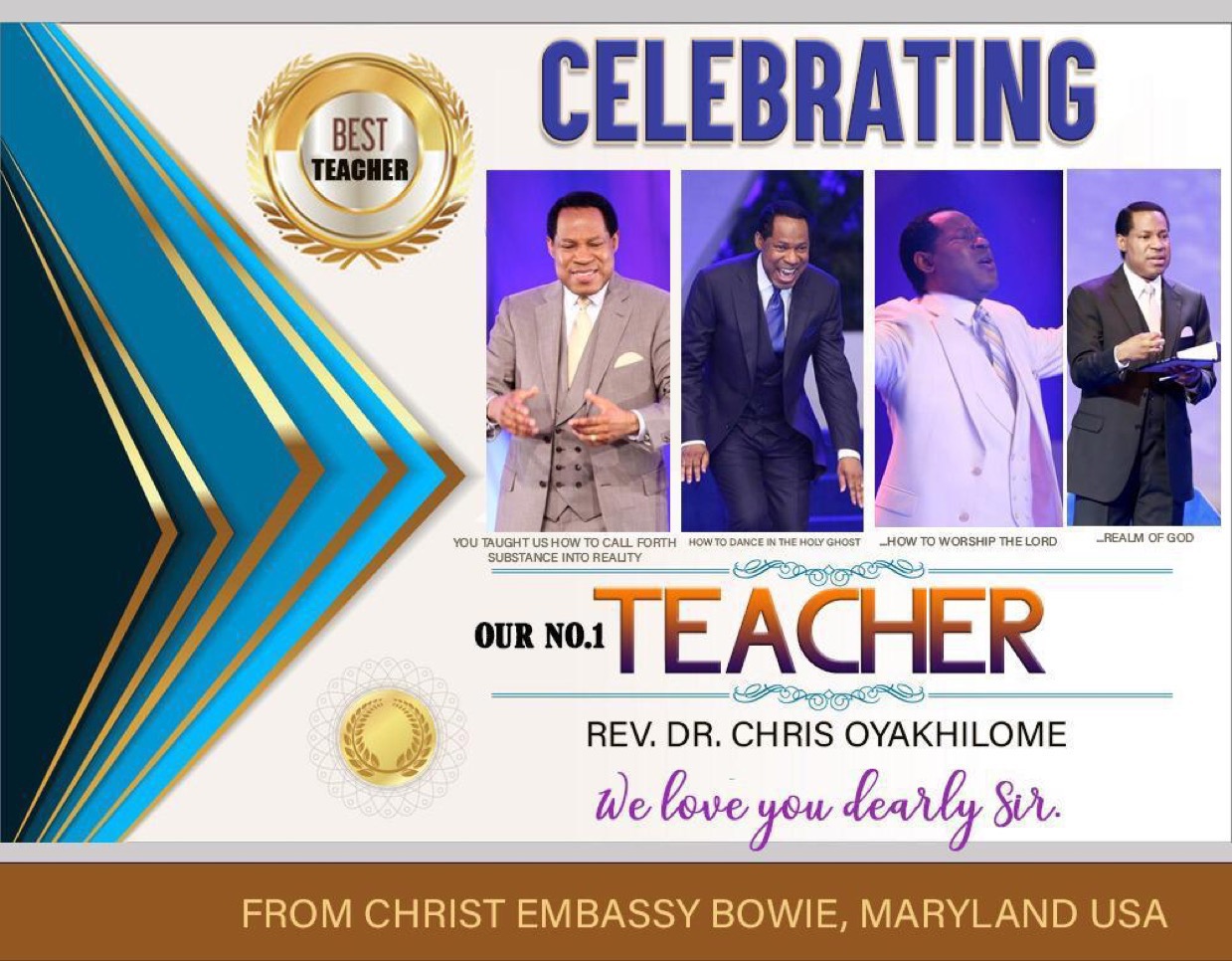 October is the Month of... It's a few hours to the October Global Communion Service with our man of God, Pastor Chris. Get ready for a blissful time of worship, impartation, edification and fellowship as we partake of the communion and receive the Word of the Spirit for October. Time : 4pm GMT+1 Make sure you're in Church for this!!!
ANNOUNCING YOUR LOVEWORLD Our Man of God, Pastor Chris, will be broadcasting LIVE from the UK, our Flagship Program, "YOUR LOVEWORLD"! 👏🏻👏🏻👏🏻 WHEN: Mon October 7th and Friday October 11th TIME: @ 1PM EST WHERE: All our LoveWorld Networks Its a program that can't be missed! It will be loaded with so much impartation of the spirit! #Yourloveworld #LoveworldNetworks #CENorthYorkGroup #CENorthYork #CECityChurch #CERichmondHill #CEMalton #CEMossPark #Vision2020 #V2020
Sorose Slurpee from Thailand says Thank you so much Pastor Chris for been an exceptional teacher. #GYLF #Thailand #meetmyteacherchallenge #pastorchrismyA-Z
IT'S 4 HOURS TO THE GLOBAL SERVICE WITH PASTOR CHRIS!! Are you ready for this life transforming service? Catch every moment of the service live on cLoveWorld and on all LTM Networks. You can also participate live with this link: http://cloveworld.org/news?v=5d8e68d61b4e5viqp1sawmf97 #LTMNetworks #GOVLNC
Dear Daddy Thank U for imparting my life with the undiluted word of God. You taught me how to be a success, how 2 live a victories life, U gave my life a meaning thru the rich fellowship that was always as my disposal through ur teachings. #MMTCelebration #pastorchrisismyteacher