okaro ugochukwu daniel: You have the responsibility to on KingsChat Web
You have the responsibility to change whatever situation you find yourself. You were destined to meet that challenge because you have the solution. Its time to learn how to put your God given abilities to work. #NationalCorpersLoveWorldConference #RecreatingYourWorld #LGN #CLW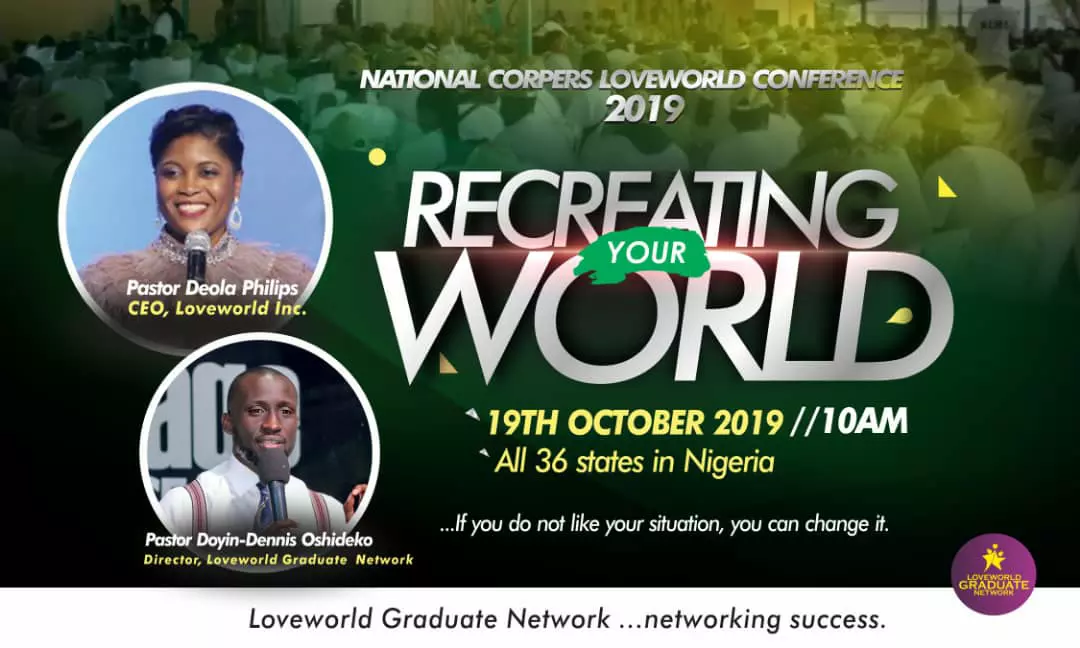 Happy Happy Wedding Anniversary Pastor Sir/Ma I love you very much sir/ma Cheers to more years of beauty,grace and prosperity ❤ #lagoszone2
...Keep saying it, don't stop talking it... #cecanada #cestlaurent #cemontreal "Pastor Chris, D.Sc, D.D". #Monthofuplifting #LiftingChallenge
Praise report @ the October Edition of the communion service with Pastor Chris. #stmichael
Sunday Service and Partnership day , Awesome #cesazone2 #CECARLETONVILLE #PastorSambirthday celebration
Awesome ministration in songs and music. Ooctober Edition of the communion service with Pastor Chris. #stmichael
Oh wow! See my children from #ceetegwe1 #executivegroup Congrats on your promotion into the Teens Ministry. May you continually sail on Gods Word. Your future is glorious and secure in Christ. I love you #cebayelsa
Great Aba miracle crusade on the 20th of October come with expectations
I am ready to hear thus said the spirit.
Receiving your message has a young lad has been the best thing that has ever happened to me . Thank you for giving my life a meaning. I Love You Pastor Chris #mmtcelebration #thankyoupastorchris #sez2
#MMTcelebration #meetmyteacher #thankyoupastorchris #cecan #Cecalgarygroup Thank you Pastor Chris for impacting my life since the day I saw you on TV and decide to join the ministry. My life has been upward and forward only. I'm forever grateful to you Sir. I Love you dearly!!!