CE UK Virtual Zone 1: Congratulations! It's our Month of on KingsChat Web
Congratulations! It's our Month of Ministry! 'You're going to be a helper [of others], a protector and a refuge from the storms of life! You're going to change lives by the power of the Holy Ghost' - Pastor Chris 'And the Lord will create upon every dwelling place of mount Zion, and upon her assemblies, a cloud and smoke by day, and the shining of a flaming fire by night: for upon all the glory shall be a defence. And there shall be a tabernacle for a shadow in the daytime from the heat, and for a place of refuge, and for a covert from storm and from rain.' (Isaiah 4:5-6 KJV) 'See, a king will reign in righteousness and rulers will rule with justice. Each one will be like a shelter from the wind and a refuge from the storm, like streams of water in the desert and the shadow of a great rock in a thirsty land.' (Isaiah 32:1-2 NIV) 'They which receive abundance of grace and of the gift of righteousness shall reign in life by one, Jesus Christ.' (Romans 5:17 KJV) #communionservice #monthofministry #ukz1 #ukregion2 #haopeningnow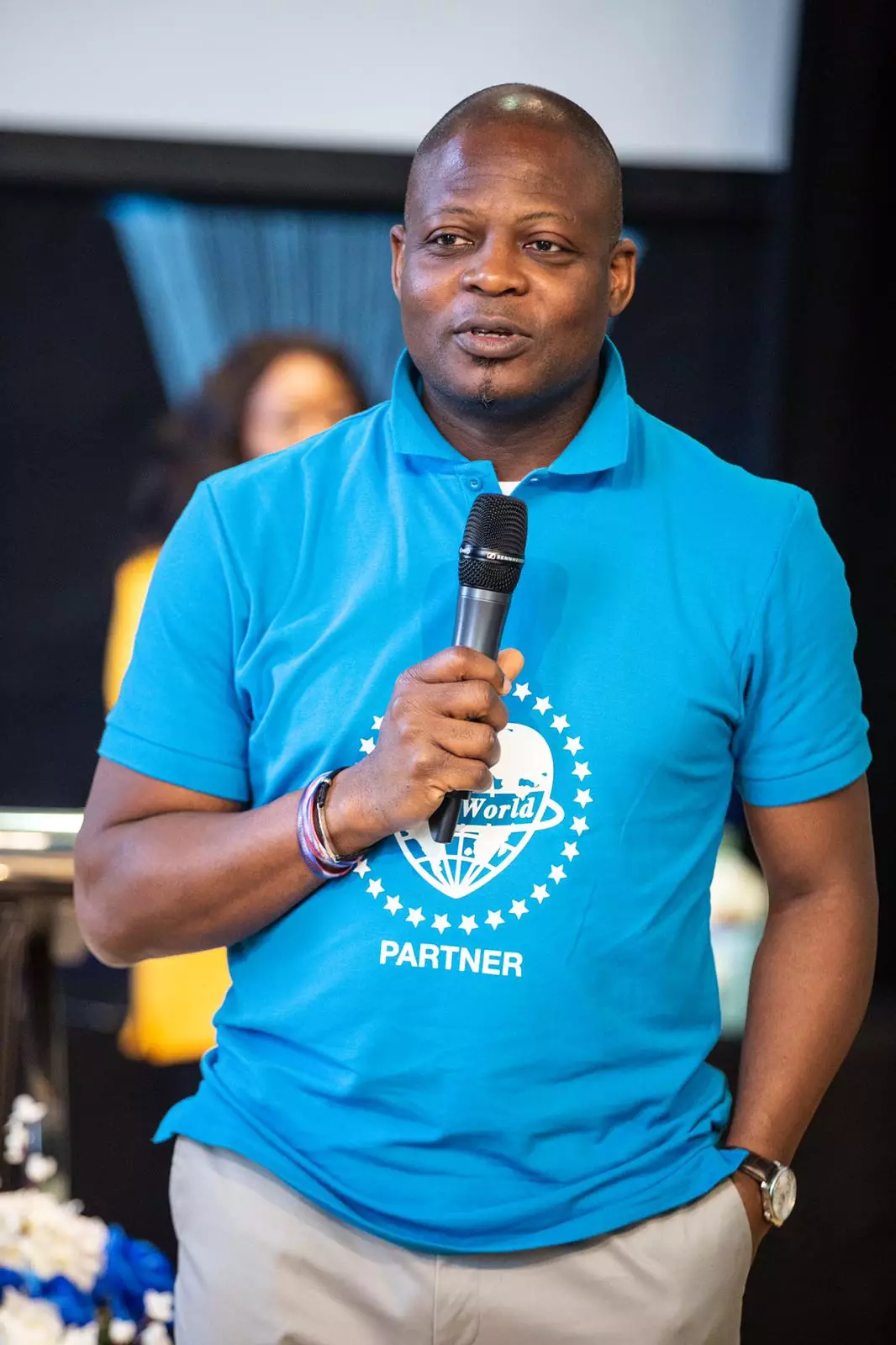 Todays service was awesome 🙌💧🔥 Thank you Lord Pastor Ruth came to see our teens ministry Awesomeness on another level🙌🤗💧🔥 #lwteensministry #cekemptonpark #cekemptonpark #sundayservice 🙌🤗💧🔥
#mymonthofMINISTRY. #Amtakingmyplace. #October.
⭐⭐Welcome to October; the month of Ministry!⭐⭐ Hallelujah!😁👏🏾 Watch LoveWorld TV on www.loveworldtv.co.uk/watch-live LoveWorld TV 3.0 Mobile App Sky 585 Freeview IPTV Channel 258 To Partner/Contact us Call: +442075115830 Email: sponsors@loveworldtv.co.uk; info@loveworldtv.co.uk #MostImpactfulStationofTheYear2018 #LoveWorldTVStationOfTheYear2017 #LoveWorldTVStationOfTheYear #LoveWorldTV Spreading Love, Changing the World
My month of Ministry. I have moved I reign in life. What I did last. Months Was child's play. Thank you Pastor for such knowledge and the word to you impacted in our lives #cezone4 #octoberministrymonth
This month,you will take your place. You are going to be a protector to other people"-global communion service Welcome to OCTOBER, Welcome to the Month of MINISTRY! #octoberglobalcommunionservice #globalcommunionservicewithpastorchris #ceekpanreal #cemidwestzone
I'm reigning together with Christ, a refuge in the storms of life, a helper to others. I'm changing lives by the power of the HolySpirit. Glorrry Glorrry!!!!! #monthofministry #cesazone1 #cenorthgate
Sweet Spirit of God is my Helper... October my Month of Ministry
#BREAKING NEWS - Our Man Of God Declared October!! The Month Of Ministry! Isaiah 4:5 - 6, Isaiah 32:1-3 #GlobalCommunionServicewithPastorChris #NWZ1
What's MINISTRY?....On PCDL True Ministry is reigning and ruling in power with God. #PCDL #MonthofMinistry #WhatsMinistry?
#My month of Ministry #Souls and more souls #I see tremendous Growth #Access has been granted