Pastor Chris Live: Prayer at 12noon and 10pm on KingsChat Web
Prayer at 12noon and 10pm (Local/GMT) - Mon Oct 7 Praise God for an inspiring time of worship and fellowship at yesterday's Global Communion Service for the month of October, The Month of Ministry; glory to God! As discussed, we're reigning in union with God, fulfilling His purpose on earth; a shelter and refuge for others, ministering to them, God's Word, hope, help, and the glory. You have become a resort through the Spirit of God, and they will hear you. Hallelujah! As you win souls, participate in church/cell outreach activities, and minister to others, share testimonies on the impact using the hashtags -#monthofministry; #howIcarryoutministry, #ministryinprogress, #Iaminoffice. Let's inspire and spur one another to good works. I look forward to reading your posts. "The Christian is the God-man; one in whom Christ literally dwells". Learn more in this Monday's Rhapsody. Get the October Edition from the store of your Rhapsody app or at http://rhapsodyofrealities.org. At 12noon and 10pm (Local/GMT), we'll pray in tongues of the Spirit for all 15min. As you pray, pay close attention to the ministrations of the Holy Spirit to your heart. God bless you.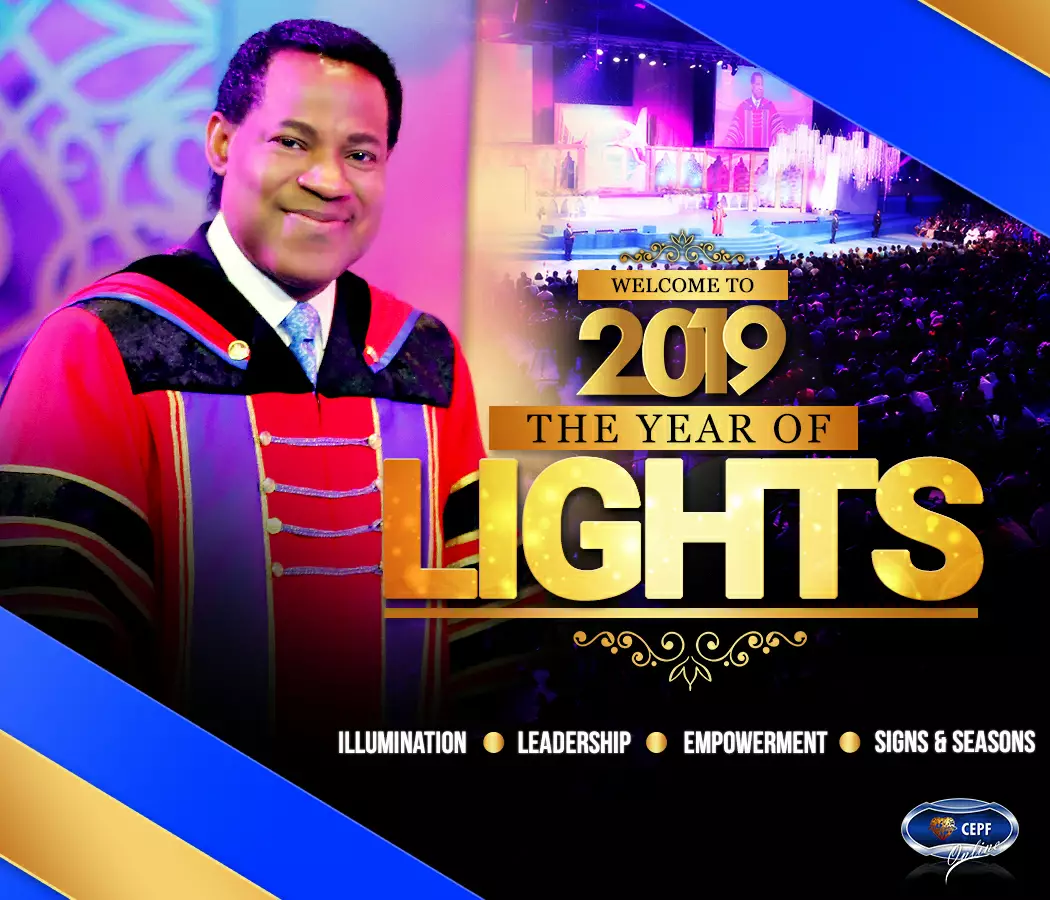 ℹINSIGHT with Pastor Uyi   IT PAYS TO TESTIFY   Years ago, I attended a meeting with our Man of God, Pastor Chris and in that meeting, Pastor told us about a young guy that attended the healing school who had Myasthenia Gravis. Myasthenia Gravis: A chronic progressive disease characterized by chronic fatigue and muscular weakness (especially in the face and neck) caused by a deficiency of acetylcholine at the neuromuscular junctions. "I got a letter from a young guy who said...'I died yesterday' " Pastor told us. With rapt attention, I listened as Pastor went on to tell us how this young man was gloriously healed at the Healing School, and in summary, instead of taking his prescriptions every 8 hours or so, he was told to mix it with 'another kind of drug.' At scheduled intervals, he was to proclaim some written confessions while being weaned from his prescriptions. After a while and without the authorization of the Healing School, he extended the scheduled interval to take his drugs, and died. That young man would go on to write to Pastor the next day telling how that he checked back into his body because heaven refused to admit him at that time. Why? Because he had been making confessions that he was going to live and not die. I was so stirred and filled with faith, and glorified the Lord for such a testimony.   Months later, after that meeting with Pastor, a pregnant woman who was not a member of our church came looking for the Pastor of the Church.   So, they brought her to me. She told me that she was childless even though that was her third pregnancy (the first two pregnancies had ended up as stillbirths) and that the doctors had already told her that her current pregnancy will not be different. I prayed with her, told her about the story of the young man at the Healing School who had Myasthenia Gravis (just as Pastor told it) and asked her to come see me the next day. When she came, I gave her three pages of confessions and instructions on how to use it. Eight months into her pregnancy, her husband came looking for me. He looked terrified as he told me that doctors are advising his wife to undergo a medical abortion because the same complications were manifest. I went with him to see his wife at their home, preparing to strengthen her with and by the Word. Instead, the opposite was the case. She declared to me that she was fine and that I should not mind the doctors or her husband, and that she was going to deliver her baby alive. You see, the Word – those confessions had taken a hold of her being and nothing was going to stop her testimony. I left her that day strengthened and excited for her. Weeks later, her husband came again, but this time, smiling profusely: she had been delivered of a baby boy. Glory! SHARE YOUR TESTIMONY; the power that made it possible becomes available to those that hear you. God bless you. #KINGINGwithPastorUyi FOLLOW THIS SUPERUSER ACCOUNT
Happy Birthday Dear Bro. Ibeh Igri You are special to all of us. Thank you for your commitment to the work. This is your season to shine. Enjoy all the blessings of the Lord. Congratulations!!! #blueelite #nswz1 #swreg #ceibsouthpfcc
Happy Birthday Esteemed Pastor. Thank you for the great blessing you are to us all in ministry. Your smile, calmness, passion for ministry, and ever kind words are inspiring and much appreciated. I love you ma💖
Wonderful time in Children's Ministry CE Largo. ##childrenschurchrocks #loveworldchildrensministry
Guess who ministered specially with the Praise Nation Choir.......our highly esteemed Zonal Director, Pastor Yemisi Kudehinbu I'M SPECIAL(lyrics) I'm special He's chosen me His favorite one I can't help but shout What kinda love is this That a man should die for his friend Just to show he cares I can't help but shout Uh uh uh uh uuhh Uh uh uh uh uuhh Uh uh uh uh, uh uh uhhhh Uh uh uh uh uuhh I know He loves me Cos He showed on Calvary's tree He bled and paid my debt On Calvary's tree No one knows like I know He loves me so #CELVZ#PRAISENATIONCHOIR
Awesome! Thank you Lord for loving us so much! For sending us our Men of God to guide and guard us by the Spirit! I had a loaded weekend! Words don't cut it!