Hello Loveworld: YOUR LOVEWORLD WITH PASTOR CHRIS! on KingsChat Web
YOUR LOVEWORLD WITH PASTOR CHRIS! Get ready for a time of inspiration and blessings at the live broadcast of 'Your Loveworld' with our Man of God, Pastor Chris, happening today! Tune in to the live broadcast showing on Hello Loveworld at 6pm (GMT+1)! Visit www.helloloveworld.tv to watch or participate via the Live TV or Hello Loveworld mobile apps.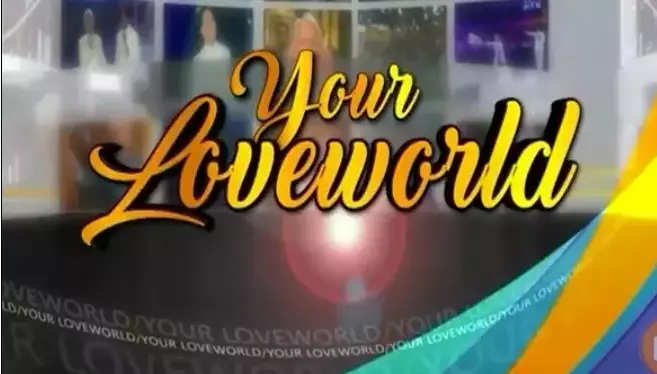 Olawale
commented:
Glory to God. I am ready to receive
#everyhotelroomabible #celebratinggreatergrace #DBU2809 #cemidwestzone #Ugbowogroup #ugbowo1
#ministryinprogress Craig and Julerma received the Gospel and came from darkness (sickness and a lfe full of up and down without God) to light Yesterday in London UK after the progranm with our MOG !
Dear Sis Aleeeeezah, happy birthday. You've been a great blessing to us as a leader in NRB1. You're special to us.
Birthday Celebration ! We celebrate you Brother Gervas, Thank you for the commitment to the work of the ministry that you do, Happy celebration to you, we love you. #ceTanzania
Ministry is the outflow of rivers of living water in you. It is pouring out the life of the Spirit of God flowing from you. #thankyoupastorchris #monthofministry
God has blessed me with many mothers & you are one of the best. Happy birthday dear Mummy Pamela Nyatwa, a woman full of the Word, a blessed tree planted by the riverside ever fruitful, loving, caring & a reflection of God's undeniable Grace. The kids & I love you dearly. ❤❤💃🙌
Happy birthday Dearest Sis Mercy! Glorious things are spoken of you. Thank you for all u do to expand the kingdom of God. Love always..
Happy birthday my darling sister,deaconess ota naomi monplaisir. Kilzes and hugs! Mwaah mwaah mwaah