PRENATAL PROGRAM: Thank you Sir! #MMTCelebration, #pastorchrisismyte on KingsChat Web
Thank you Sir! #MMTCelebration, #pastorchrisismyteacher #ThankyouPastorChris #prenatalprogram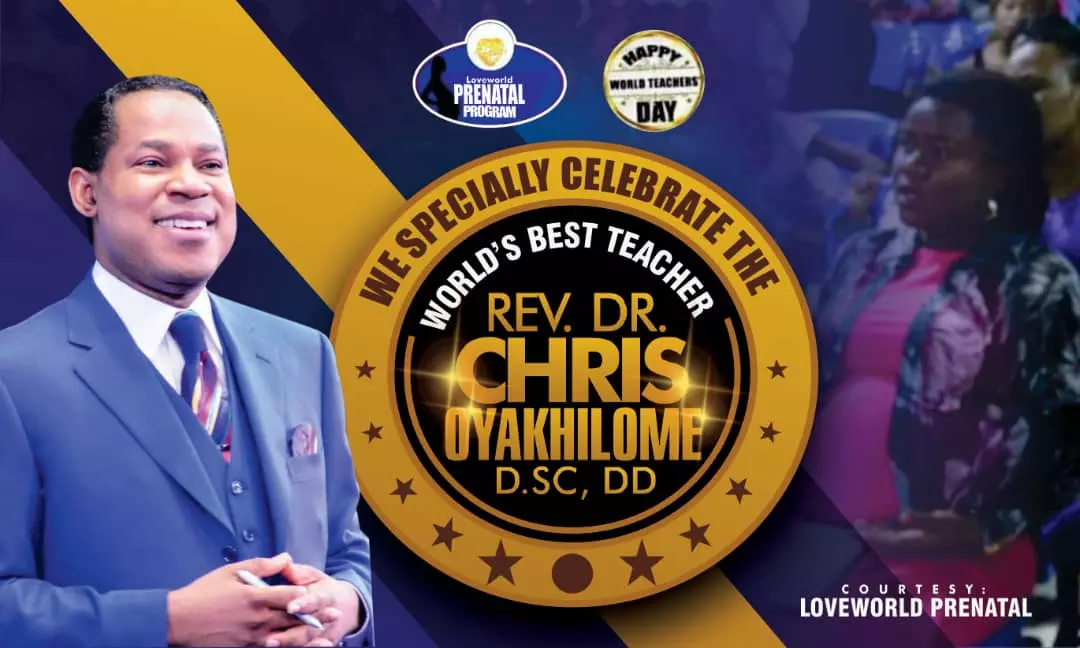 Kholiwe Mankayi
commented:
Thank you Sir for planting the word in my spirit.
HAPPENING TODAY!!! The Highly Esteemed Director of Loveworld CGI,The Highly Esteemed Pastor Lawrence Ajiboye, The Esteemed Assistant Director CGI and The Esteemed CGI Facilitators with Gauteng Legislature Speaker Madam Ntombi Mekgwe..🙌 #TheChurchIsMarchingOn #CGI #CESAZone2
Celebrating Love, Grace, Beauty & A Great Light; Celebrating the Esteemed Sister Busola Akasili! Happy birthday Dear Ma, everything that concerns you experiences Supernatural Success & Permanent Prosperity. I love YOU so dearly Ma!💚 #SBA0710 #BLWZoneJ #Lights #RhapsodyBible
#DERISO_READY #NSSZ1 #CEBAYELSA #CC1 #LMAM #TLB
The Highly Esteemed Director Of Loveworld CGI Visited Gauteng Legislature Speaker....Madam Ntombi Mekgwe The Church Is Marching On!! #UnstopableChurchGrowth #CESAZone2 #CGI
Happy Birthday Bro. Angel You are a great gift and a bundle of blessings to the body of Christ. Let your Light so Shine... That all men may see, behold and marvel at your good works. I believe in your future. I love you so much.
Deriso... This Sunday 13th October 2019 Venue: ALL CHRIST EMBASSY CHURCHES IN BAYELSA- UGHELLI- SAPELE #TLB #CEBAYELSA #TLB #NSSZONE1 #LMAM #DERISO #LMAMint