Happy Wedding Anniversary to an amazing couple. May your years be filled with love and laughter! We love you pretty much!💖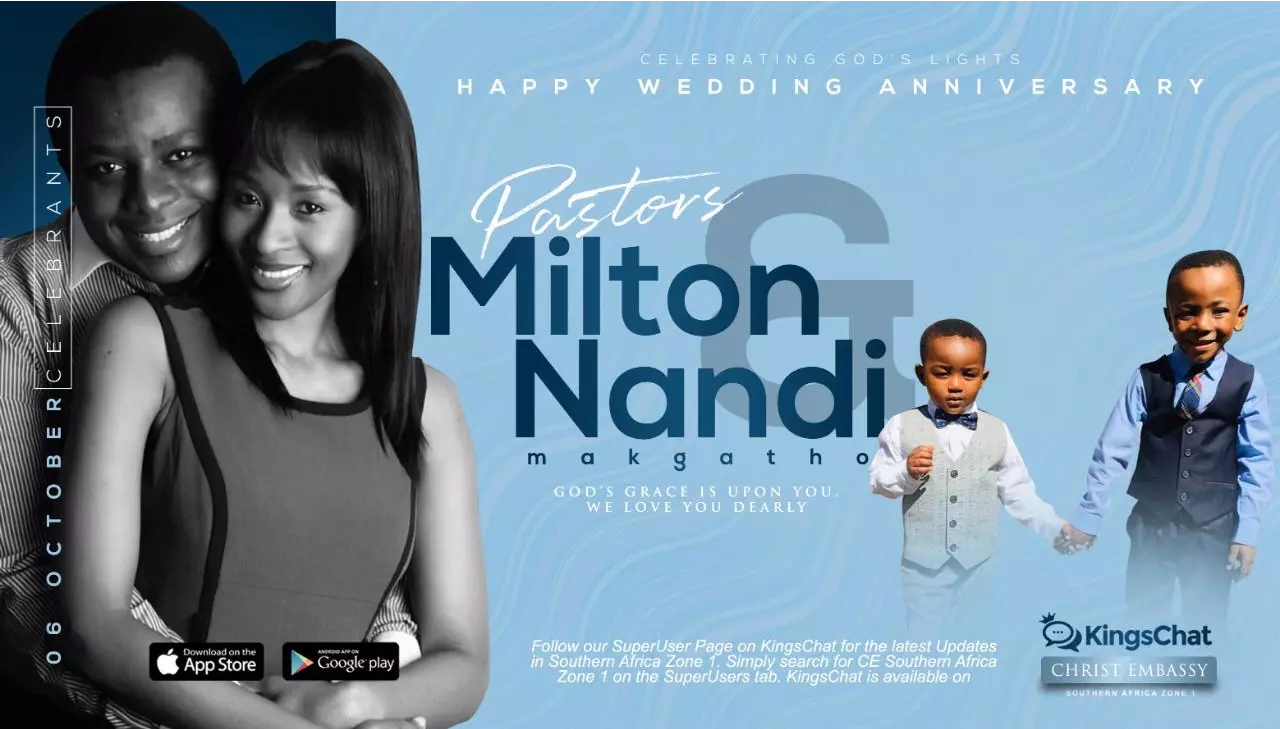 Pastor Funmbs Adenubi
commented:
How did I miss this? Anyway I will make it up on Nov 1st.😀. Happy wedding anniversary to you Pastors. I ❤u and my boys loads
This Sunday at Emeyal city, Nsszone1
Happy Birthday dearest pst Debbie ma🎂🎂🎂. I love you large!!!
#WeCelebrate #PastorUyiKINGING #OctoberNineteenTwentyNineteen.
Gloorrrrryyyy!!! One night of blessings with pastor Chris. Thisisit. My dad is coming home again!!! What arevyou waiting for? Hu hu hu hu hu hu hu.gloorrrryyyyy. am so excited.
https://www.kingsch.at/p/ZGdSNVl
FINISHING STRONG WITH THE BLW CAMPUS MINISTRY! The Highly Esteemed Most Rev. Tom Amenkhienan is finishing strong with his BLW CAMPUS MINISTRY PARTNERSHIP this year 2019! You too can do same! Partner with the BLW CAMPUS MINISTRY TODAY! For more information on how to partner, kindly send us an email @ cmpartnership@loveworld360.com. #Blwcampusministryrocks #FinishingStrong #Partnerhsipthatworks #SMC