SPECIAL APPRECIATION 🎉 Thank you highly esteemed Pastor Amaechi Udeaku and partners of #CEphzone1 for making the temporary learning space at Gubio IDP camp. Maiduguri, Borno state, Northeast Nigeria, a REALITY. God bless You! #EndChildpovertynow #EveryChildisyourChild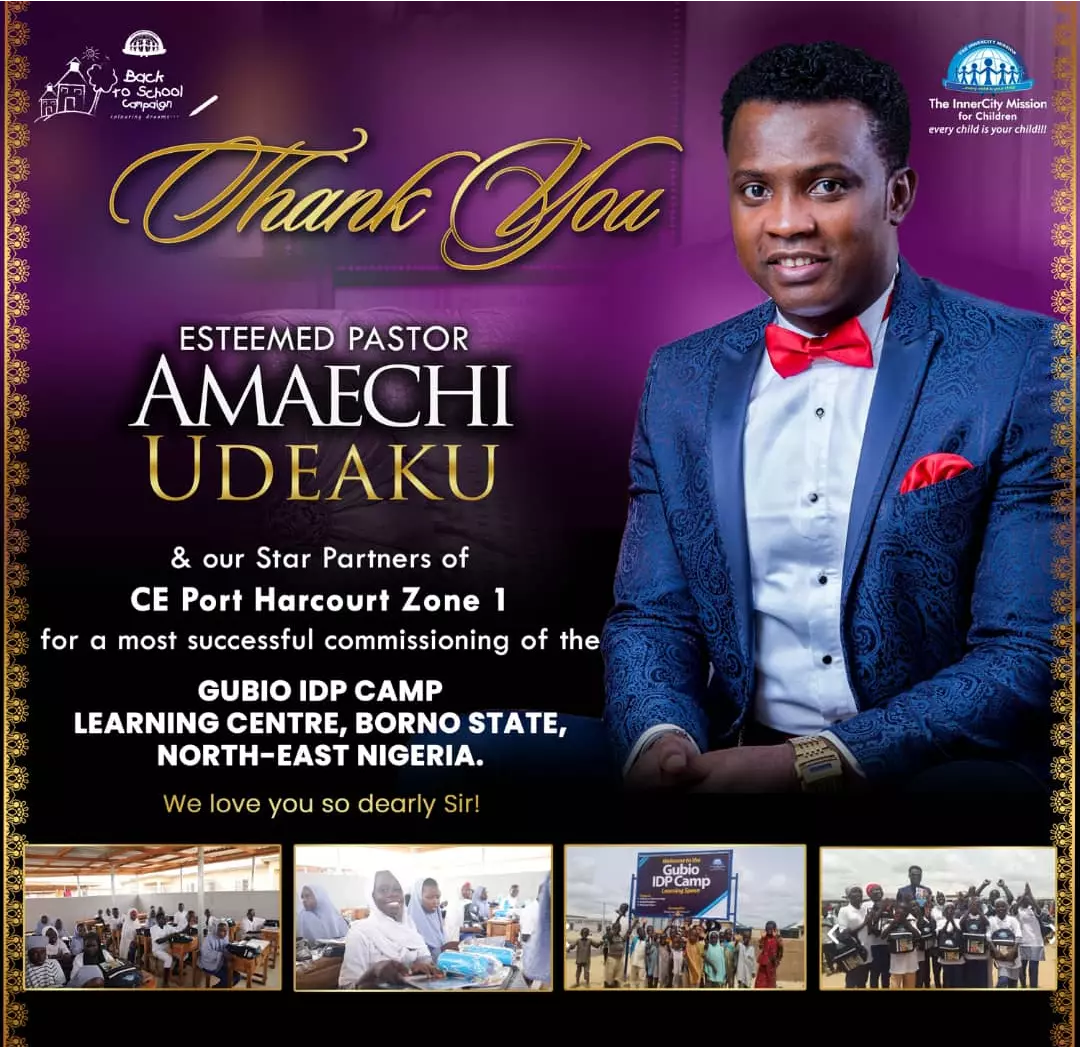 Gladday Wilcox
commented:
Thank you Sir for saying yes to call of God upon your life. Thank you for taking your time,your love, your resources to teach the word of God. By now I could have become a paralyzed blind man but through the application of the word of God you teach, I received my.Now I have divine health, I remain ever grateful to you,thank you, thank you,thank you so much. Happy World Teachers Day.
Sis.Glory
commented:
That's what we came here for!
Some times I feel that I will die without you ..
#SAZone2Rhapathon2019 #CEWitbank Witbank says YEBO!
HAPPENING NOW THE ZONE2 RHAPATHON.... GUNNING FOR 1 500 000 MILLION COPIES 💃💃💃 #PRETORIACHURCH #ZONE2RHAPATHON #CESAZONE2
When God asks you to do something, that means He wants to be that thing through you so no task He gives is ever a burden #liftchallenge #monthofuplifting #ceaccraghanazone
Happy Sunday! Hubby dressed me up today, shoe, dress & especially the hair. What do you think? #hubbyisbae #uplifting #gratefulheart
UPDATE ON CE SOUTHERN AFRICA ZONE TWO ADOPT AN ORPHANAGE CAMPAIGN CE Kimberly visited Sinothando kids Haven,and gave the children a great time. #EveryChildisyourChild #EndChildpovertynow
Sometimes we wait for the spectacular when the supernatural has already taken place - Pastor Chris #liftchallenge #monthofuplifting