Pastor Paul: Celebrating my twin's birthday!! Happy on KingsChat Web
Celebrating my twin's birthday!! Happy Birthday Governor Lola. Thank you for your love, care and friendship through the years. Thank you for your lavish display of liquid love to all who have come in contact with you. I love you with an everlasting love my Gov. Enjoy!!!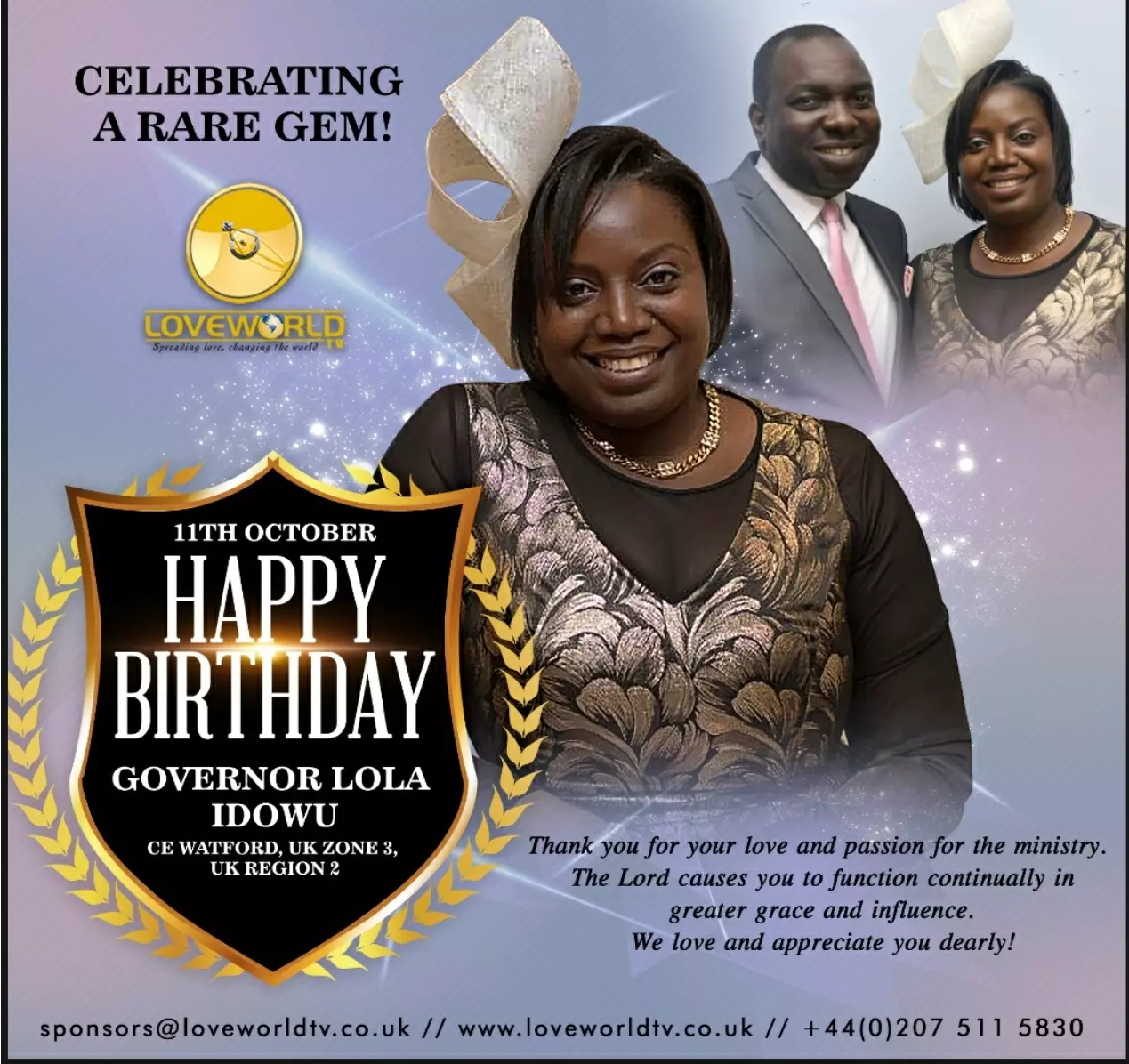 Lolah
commented:
Thank you Pastor Paul.....you know naw.....you know that I love you specially ❤
For if, when we were enemies, we were reconciled to God by the death of his Son, much more, being reconciled, we shall be saved by his life. Romans 5:10 #MONTHOFMINISTRY #UKR2Z3 #CEDARTFORD #Iamablessing #Iaminoffice
I am most grateful for my Man of God. Sir, thank you for your words that have educated, inspired, and transformed my life. Thank you sir for loving me, raising me and for teaching me truth. Earthly words are not sufficient to express my appreciation. I love you very much sir.
I AM READY!!!!!👇👇👇 Sunday Morning October 13th 2019 Happening Live at the Same time in over 150 churches across Christ Embassy Nigeria South South Zone 1 Glorrrrryyyy!!! #TLB
Happy happy birthday Bro. Christian. Am thankful to God for your life. It is shinning brighter and brighter...With increased grace and glory. God richly bless u and enjoy your day.
Every eyes shall see him and be glad. A package of Grace and Glory... Our father is coming to town. #OnenightOfBlessing #MyDaddyisComingHome #Cekwasaso #CeAccraghanaZone
Glory to God! There are 4 years
To my Pastor, the Highly Esteemed Reverend Ken. I love you Sir, thank you for loving me and for trusting me. For teaching me the Word in simplicity and verity and for lifting our vision to know this land as ours. I love you Sir!