CE UK Virtual Zone 3: BREAKING NEWS ~ ANNOUNCING "A on KingsChat Web
BREAKING NEWS ~ ANNOUNCING "A DAY OF BLISS...A DAY OF BLESSING" 🎀"A DAY OF BLISS SPECIAL" WITH OUR HIGHLY ESTEEMED ZONAL PASTOR, PASTOR ELIZABETH AKINWOLEMIWA 📅Date: Sunday 27th October, 2019 🌇: The Love Zone @ Ceperivale ⏲️Time: 10 AM 'Tis' the season of 'Ministry', the due and set time for SUPERNATURAL ANSWERS, solutions, DIVINE Healing and miracles. DON'T MISS IT!!!👌💪👊 *CATCH THE EXCITMENT AND SPREAD THE NEWS*⛷️⛷️🤸💃🏿🕺🏂🏇 #ADAYOFBLISSWITHPASTORELIZABETH #UKR2Z3 #UKR2Z3TLZ #THELOVEZONE #Ceperivale #TLZ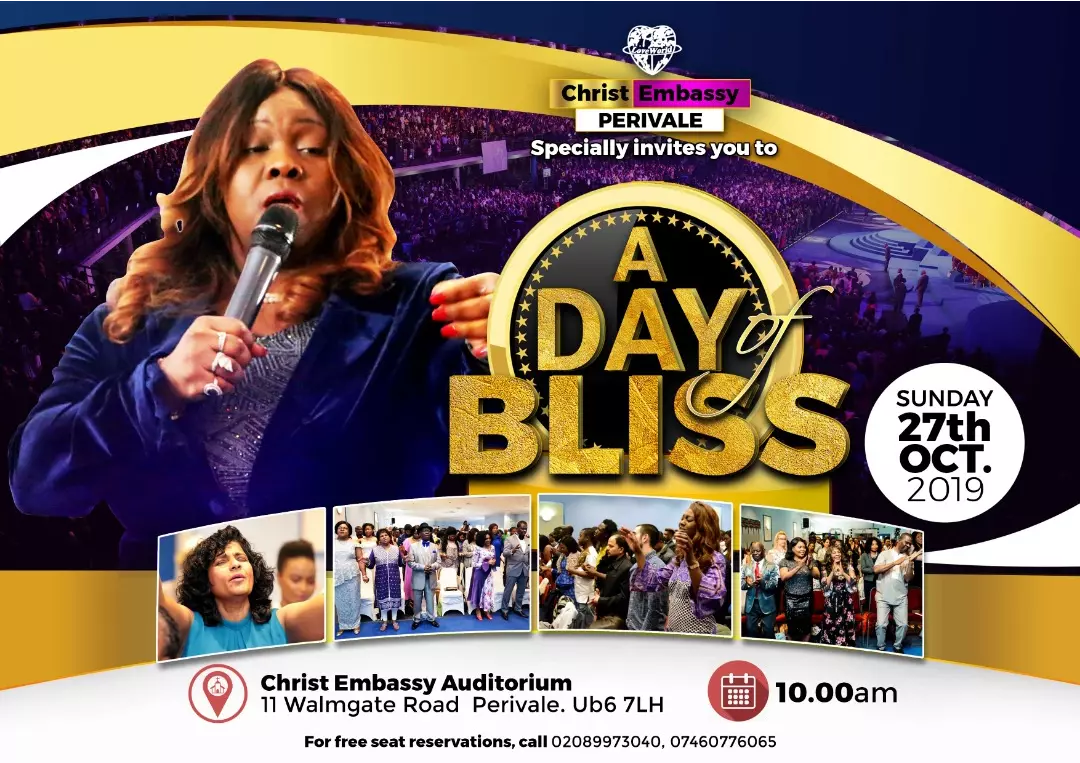 Thanking God for Another Beautiful Year
JOIN THIS CHARIOT GLOBAL WORKSHOP EWCA REGION, ZONE2. WEEK 1. A PICTORIAL REPORT- 2. 'If the iron be blunt, and he do not whet the edge, then must he put to more strength: but wisdom is profitable to direct'. - (Eccl.10:10) Watch out for more details across the Zone... #ewcazone2 #ewcaz2 #JTC #CGI
#gamc2019 #greatabamiraclecrusade #ceabazone IT'S 7 DAYS TO GREAT ABA MIRACLE CRUSADE WITH OUR ESTEEMED PASTOR FELIX!! COME EXPECTANT....
Happening Now Sunday English Service #cepuneindia #celz3
Love knows no boundaries Love knows no tribe Love knows no religion or race. With love u can move the highest mountain and swim the ocean.
... let no man glory in men for all things yours. (1Cor. 3:21)
LET'S GO TO THE HOUSE OF THE LORD ~ WORSHIP STARTS @ 8:45AM In Psalm 122:1 The Psalmist Said I Was Glad When They Said Unto Me Let Us Go Into The House of The Lord We Are His Dwelling We Assemble In His Presence Gladly We Go To The House of The Lord #CELVZ #SundayService #TheMonthOfMinistry www.celvz.org