Rita Osolo: Happy ageless birthday ma. Thank on KingsChat Web
Happy ageless birthday ma. Thank you so much for all you do especially in first timer ministry, working with you over the years has been awesome, you're truly a great leader to follow. Enjoy a fabulous year of shinning. I love you so much ma. 🎂🎂🥂🍽💖💝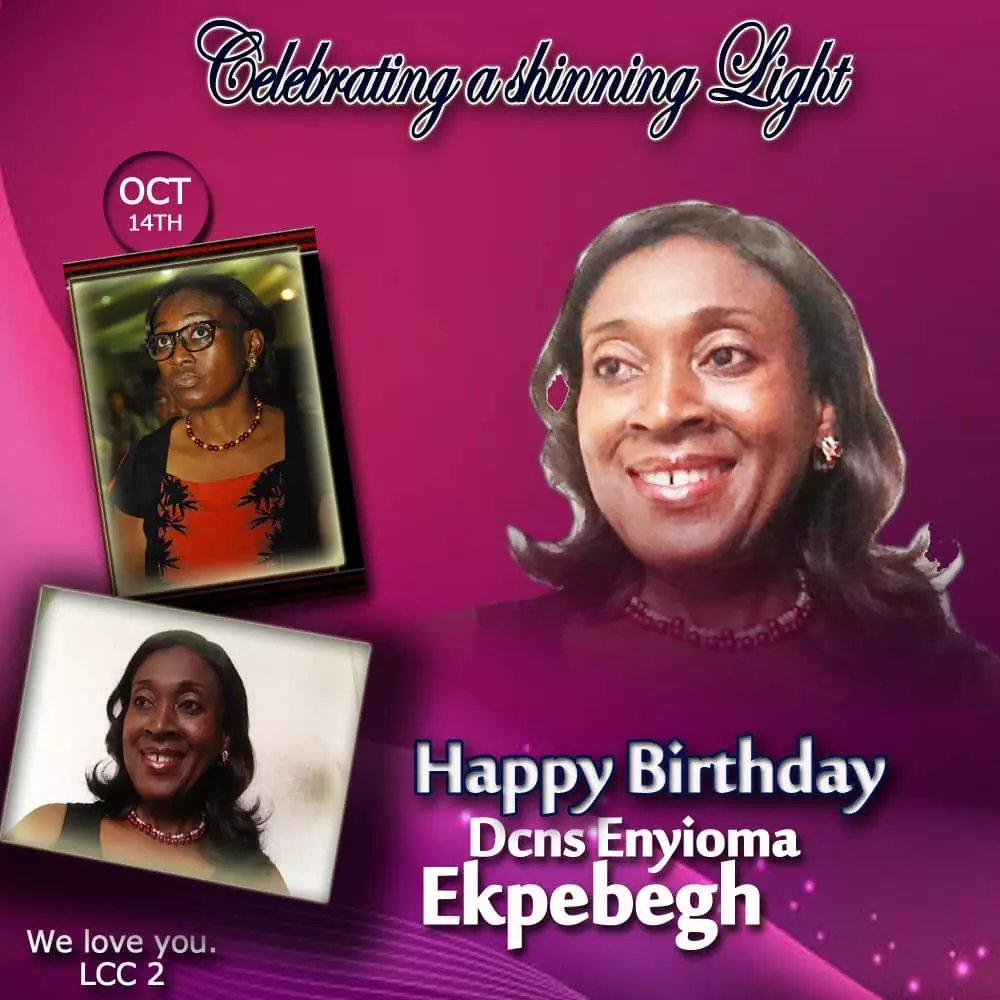 BEAUTIFUL🎀 AND EXCITING ❣FACES❣ AT THE LMAM NSSZ1 📯📯DERISO 🎺🎺CONCERT🎺🎺 #CEBAYELSA #TLB #NSSZONE1 #LMAM #DERISO #LMAMINT #CEUGHELLI #CESAPELE #LMAMBAYELSA
#Highlight RHAPATHON DAY 1 CE Dallas, Dallas Group, USA Region 2 #ceusaregion2
Here we go , the youth will no more be the same 😊 #ewcavz4 #YouthConventionWithPastRegina #BlwteensMinistry
#YesWeCan #EveryChildisYourChild #ElsieOlayemi #InnerCityAmbassador #VoiceofTheIndigentChildren #cebeninzone1
#ce-sokoto..... Celebration continues. Happy Birthday to my dearest Pastor Murphy Ambrose. My father and life coach... I love you dearly Sir.
📢📢📢STILL ON INSPIRING THE NEXT GENERATION✌👏😎 Free Distribution of Faith's Proclamations for Kids Vol.1, featuring CSO @ Testimonials International Schools, Lagos, Nigeria. #sponsor #distribute #monthofministry #ministryinprogress #theyearoflights #kfpvol.1
Total Experience Buea is the time for your miracle. #totalexperiencebuea #EWCAZ4 #cebuea
Sunday Service @ Christ Embassy Chicago was glorious as prayers, praise and worship went up in the house of God. the Rhapaton was carried out by some leaders in church as the expanciated on the word of God... Indeed it was a wonderful time in the presence of God.
Total Experience Buea is the time for your miracle. #totalexperiencebuea #EWCAZ4 #cebuea