Christ Embassy Kenya Zone: #ROKE2019 REACHOUT KENYA 2019 CARNIVAL on KingsChat Web
#ROKE2019 REACHOUT KENYA 2019 CARNIVAL Get ready for the MASSIVE impact the Messenger Angel, Rhapsody of Realities, will make in Kenya, in this month of Ministry. It's the much awaited Reachout Kenya 2019 Carnival happening on Monday 21st October 2019 by 9AM. It's going to be BIGGGGGGG, and it's still our Month of Ministry! #CEkenyaZone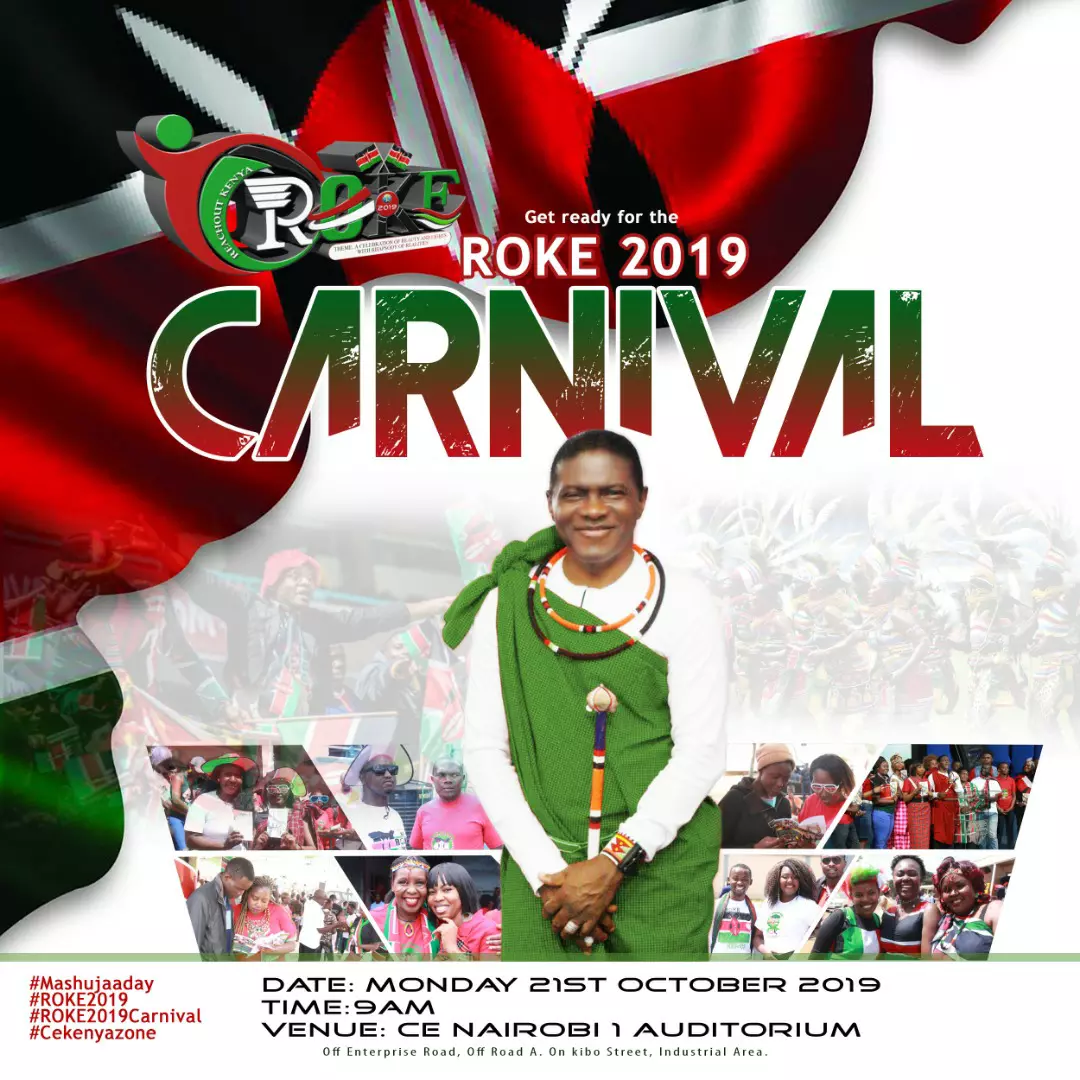 Dcn. Alex Olaleye
commented:
Wow! This is beautiful pastor sir. Kenya is about to have a Reach Out experience like no other. I congratulate all Kenyans for this blessing.
Photo excerpts of the Ongoing Global Staff Training in Abuja Zone #GlobalStaffTraining #BlueElite #abujazone
#Globalstafftraining #cebayelsa #NSSZone1
#CelebratingOurDivineAccess #LuminaryPtt #Ptt2610
The fountain of grace, my daddy is coming home.
Congratulations #zoneE2 #Braamfontein
Photo Highlights of the ongoing Global Online Staff Training at CE Abuja Ministry Centre History is being made; the stirring is on; the impact will be obvious! Glory to God! #GlobalStaffTraining #CEAMC
2 days left to the Couples Love Boat Classique with our Esteemed Zonal Pastor. There is so much excitement and expectations in the air and the lives of the couples are ready to be transformed. #loveboat #couplesloveboat #texaszone2 #CEArlington