Dcns Chinyere: crying from pain, sickness, or on KingsChat Web
crying from pain, sickness, or as a result of trouble in your job or business, hoping God would respond, won't change anything. The knowledge of His Word is what you need, because His will is unveiled in His Word! Come hear the word from God ! #ceromford #uk2z4 #UKFASTEST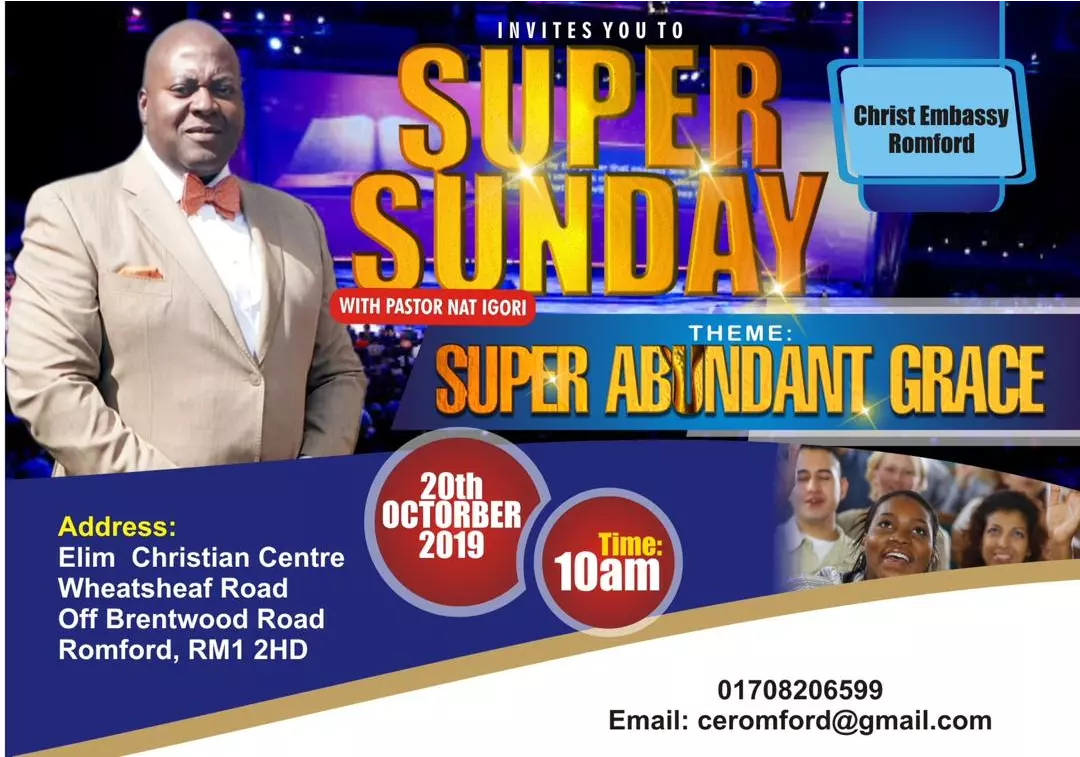 Experience of a life time #totalexperiencebuea# #tomorrowat1pm#
Experience of a life time #totalexperiencebuea# #tomorrowat1pm#
God is for me, and that means I don't have to worry.
TOTAL EXPERIENCE BUEA IS HERE WITH PASTOR MERCY OMOREGIE. #totalexperiencebuea #totalexperiencewithPastorMercy #cebamenda1 #bamendagroup #EWCAZ4 #SAINTD
#totalexperiencebuea# #onthe19thofoctober# #bueamolykostadium# #pastormercyomoregie# #1pm# EXPERIENCE of a life time
TOTAL EXPERIENCE BUEA WITH PASTOR MERCY OMOREGIE. 19th of October, 1pm at the Molyko omnisport stadium. Wow! The rain of miracles! Gloreeeeeeeeeeeeeyyyyy!
You are worth CELEBRATING; HAPPY birthday my dear. Welcome to a new level of GRACE, GLORY, BEAUTY & EXCELLENCE. Enjoy it
Join us as we exercise our priestly ministry this weekend @www.ethsch.org/q4 #hscyberchurch #hspn
Read more in today's Rhapsody of Realities Devotional Article for October 18, 2019. Visit www.rhapsodyofrealities.org #InspiredByROR #TheHavenMillennialsNetworks #TheHavenNation #Strength #EconomicPower #SpiritualWisdom #GlobalLeaders #LeadersByChoice #ForAges18to30 #JoinUsToday