Joy Raphael: Happy Birthday to a Heart on KingsChat Web
Happy Birthday to a Heart that sees beyond a million wrongs, loves the most rebellious, praises his worst critics, gives all without keeping any back for himself, thinks there's always an angel in a stone. Happy Birthday to my Father with a priceless heart of Gold. I love you sir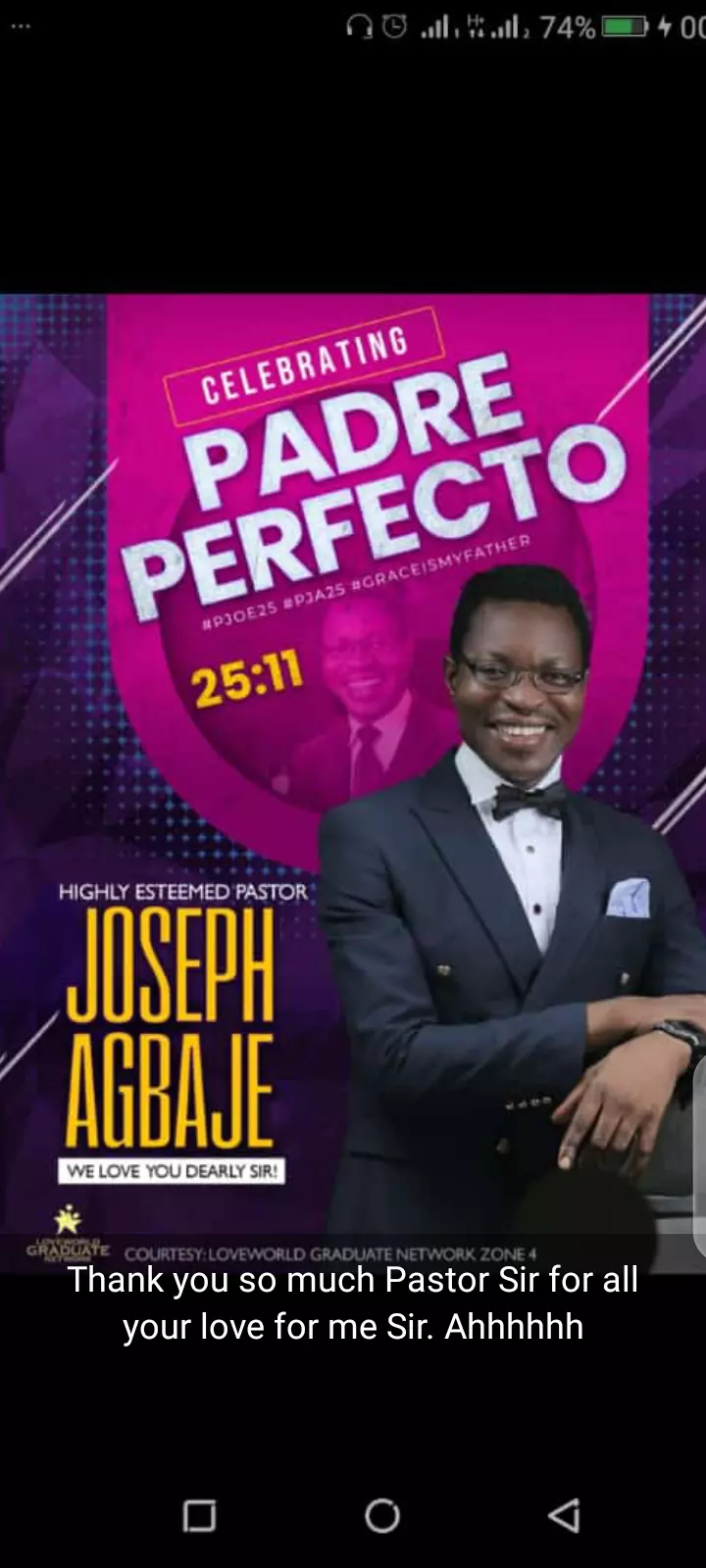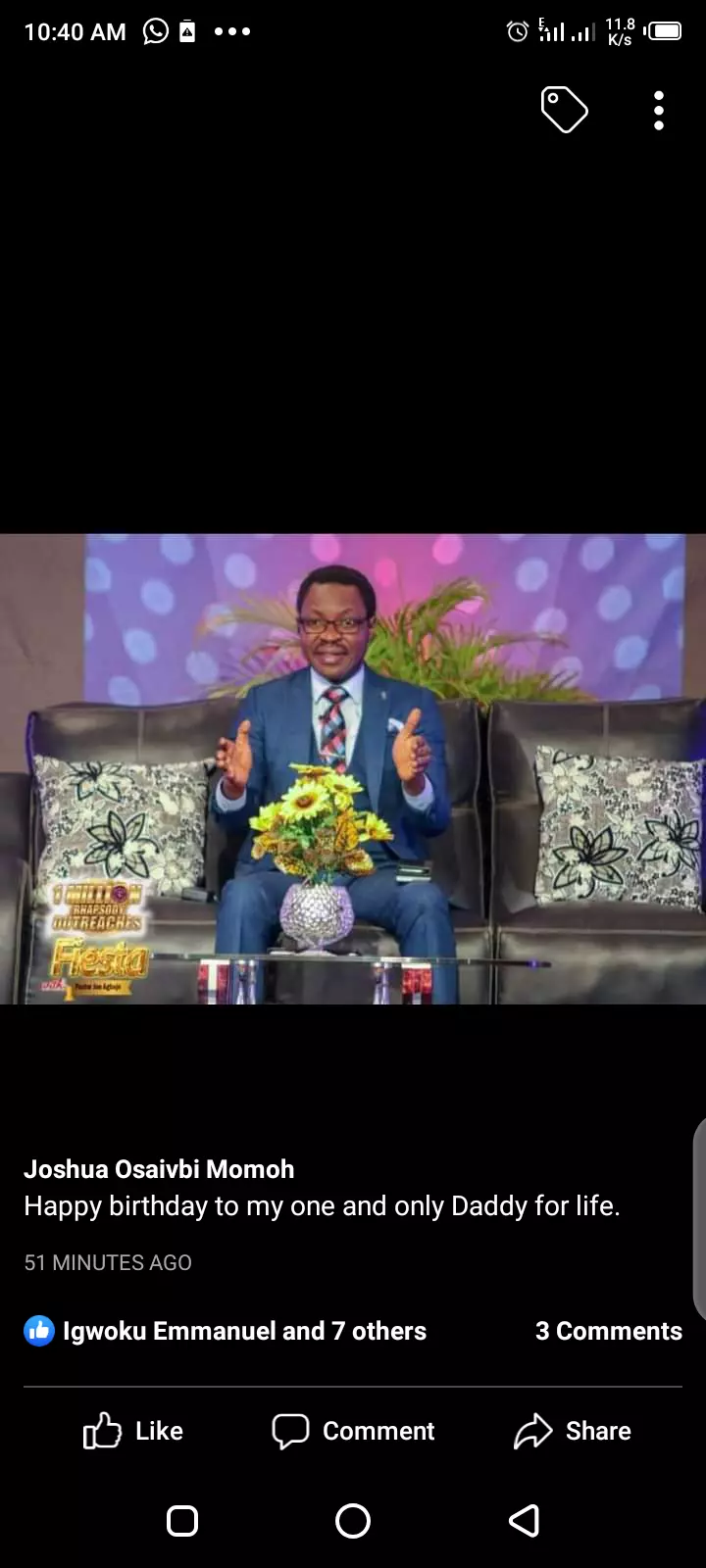 Watch my new song titled Holy Spirit using the link below : https://youtu.be/CoRrjxS62i4
Happy birthday to my pastor!!!
Indeed you are a gospel activist I love you sir
Speak in tongues building on your Most Holy Faith from IPPC #ippc2020
Happy birthday Daddy, thank you so much pastor for say yes to the call of God.Thank you sir for your prayers, love and kindness you always show to me and my family. I love you dearly!🎂🎂🎂🎂🎁🎁🎁🎁
Happy birthday sir Have a glorious day pastor You are the best!!