LOVE versus SUBMIT I would love to thank my father, my mentor in this month of thanksgiving, for giving me this opportunity. Sir, I love you dearly. Everything in this life, to function properly,...TO READ AND SHARE THE COMPLETE ARTICLE, CLICK ON COMMENT BELOW; 👇 #CENIGEREP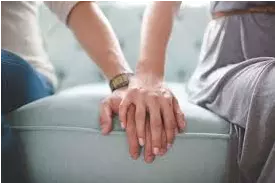 Vision 400_Influencing My World
commented:
Article Past Samy From Niger Niamey Love versus Submit I would love to thank my father, my mentor in this month of thanksgiving, for giving me this opportunity. Sir, I love you dearly. Everything in this life, to function properly, is based on principles. Being single, is totally a different ball game or island to being married. These platforms are governed by principles. There are boundaries or threshold to the aforementioned. There are things you are allowed to do as an unmarried person but is not allowed in the married sphere. There will certainly be some sort of restrictions to how you were when unmarried. There is fellowship, communication, sharing, intercourse and oneness between couples but almost absent with the unmarried. One is likely to be freer, self-ruled, self-willed or monocratic when unmarried to when married. I am trying to give us a true picture based on God's word that the world-ayon-of the married plays with a different set of rules to that of the unmarried.  This has to get into your consciousness if you are not married. Let it soak into your being because you are coming into a system, age or world totally different from the way things runs in your previous lifestyle. Note, marriage is simple or easier if based on the principles-love and submit. The principles to Love-Husband and Submit-wife, should not be influenced by age differences, status, wealth, social background, family background and so on. If you violate or vacillate the given principle by God in Ephesians 5:22 in relation to the various influences just mentioned, you will have yourself to be blamed. You will have to dance to the wrong music many are dancing to. Look at the rate of divorce!  The "Aion" of marriage Aion is a Greek word which means 'age', 'course' or 'period of time'. In the world of marriage, there are two main laws; to Love and to Submit. Just as gravity functions in the earth, this two principles function in the world-course-of marriage. To "love" by the husband in the Bible, is from the Greek word "AGAPAHO" which is akin to Agape but focused towards the woman-the wife. That is why it is called "dutiful love". Imagine a worker on duty, that is how the Bible admonished the husband to be on "Love Duty" towards his wife. Wow! It means "to love dearly". Praise God! (Ephesians 5:25). Let your heart be felt by your wife. See her with the eyes of Christ. Give to her things to buttress your love for her. Love is tangible and see no faults. Dig deep to understand who and where she is coming from. And with that, you can fire the bullets of love towards her, that brings happiness instead of pain. So, the Bible idea for every male, married or not, is to observe to do this Love principle irrespective of how you were brought up. The kingdom of God, where we live now, is the new platform to govern our lives by the living word of God. Therefore, be transform by renewing your mind to live by this blessed files in your system. Do your simple research on successful marriages, the secret is tied to the selfless love of the man toward his wife. Now, the second law or principle is "submit" by the wife. It is from the word 'hupotasso'greek meaning "to arrange under", "to subordinate", "to subject", "to obey, be subject". Every staff or worker is under some sort of authority and therefore, most be in subjection. God is a God of order (1 Corinthian 14:40). It will be unwise to question His wisdom. This is why a lot of contemporary ladies, permit me to use that word, find this offensive. This is the very thing satan is using today to destroy marriages and in turn the society. Satan always, abuses or perverts God's truth just the way he deceived Eve (Genesis 3). The deceiving of Eve is still processing today. Many don't know it. I spare you. Where in the world do you have two captains in a ship? Common sense would tell you that. But let me remind you that submissiveness is not foolishness. if you are willing and obedient, you will eat the good of the land (Isaiah 1, 19). Note: "...the good of marriage land."(emphasis added) This is reality. The most loyal, eats from the best sits and submission is the strength of bonding once it's more than two involved. Submission walks side by side humility.  The Bible said "...Christ is the head of the church"   (Ephesians 5:23). Imagine we are offended or fight to be the head with Christ? That's rebellion. Everything has its place. Then He said, "The Husband (man) is the head of the woman". (Ephesians 5:23). Imagine a lady (I don't mean to be critical) saying "there should be women's right in this matter". Well, this has nothing to do with whose rights but truth from the only wise God. To Him be glory forever. Amen! A young unmarried lady can say that as long as she remains single. But the moment she moves towards marriage, women's right drops (read my article titled 'don't marry') for more clearance. Ask and do your research, you will find out that the most successful marriages are borne on women that are submissive and wise to their husbands. We are the best product God almighty produced. James 1:18 KJV [18] Of his own will begat he us with the word of truth, that we should be a kind of firstfruits of his creatures.  We are the first and the best. We are His handiwork (Ephesians 2:10). Orderliness is in our spirit not rebellion. We are love beings personified. We are humble beings, made after His image and therefore, we have the mind of Christ. (Philipians 2:15). Marriage is simple with simple principles of LOVE VS SUBMIT.   So, there is no excuse not to LOVE by the Husband and to SUBMIT by the Wife. He said"be of good cheer; I have overcome the world." (John 16:33). Thanks and God bless. Read other articles on this group on kingschat'Married or Single? Things to know' and be blessed.
Creativity personified, kingdom influencer, you accept perfection or nothing close to it! Thanks for believing in me.Working with u has been such a blessing! Thank you sis Nonye for all you do for the lord and for CEAMC at large. We love you
Increased capacity for Super Sunday October 2019 #SSWPK #CEBARKING #UK2Z4FASTEST #2019LIGHTS #IAMINOFFICE #HOWICARRYOUTMINISTRY #MINISTRYINPROGRESS
It will surely be a Super Glorious Sunday. The Lord had enabled us...1000x increase! We can and we will by the power of the Holy Ghost. #SSWPK #CEBARKING #UK2Z4FASTEST #2019LIGHTS #IAMINOFFICE #HOWICARRYOUTMINISTRY #MINISTRYINPROGRESS
Happy Birthday to my esteemed Deaconess! Deaconess Derin Ma! Thank you so much and God bless you for all you do in ministry. love you loads Ma!
Super Sunday is a place of healing, salvation, testimonies...no one will go back the same. Amen! #SSWPK #CEBARKING #UK2Z4FASTEST #2019LIGHTS #IAMINOFFICE #HOWICARRYOUTMINISTRY #MINISTRYINPROGRESS
#4DaysToGo#GOVLNC2019 Click link below to register https://cetunes.org/gvlnc?ref=1987 #GOVLNC2019 #cetunes