Pastor Deji: My teacher is an all-rounder, on KingsChat Web
My teacher is an all-rounder, from preparing me for the SATs (yes, @pastorchrislive prepared me for University entry exams 😂) to teaching me eternal principles of success! I love you, sir! #meetmyteacher #pastorchrisismyteacher #mmtcelebration #thankyoupastorchris by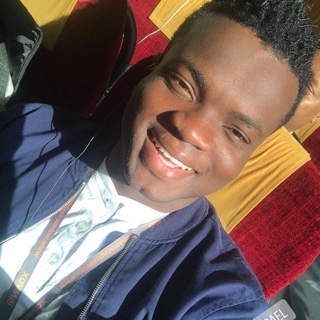 Evangelism gets a bad reputation when we are not really interested in people and don't seem to care about them. Very few people are interested in them. If you really find their story interesting, and care about them, they open up to you and want to hear your story―Christ's story.
#ONENIGHTOFBLESSINGS #FRIDAY25THOCTOBER #INDEPENDENCESQUARE #5PM
Wow! Happy Birthday to my Mentor, My Life Coach,Epistle of Christ, Apostle of love, Wisdom personified- Pastor Chuks Mokeme. My life has for ever changed because of your words,teachings & efforts toward us.Thank you so much for building is in Christ and for Christ.I love you Sir.
Dear Esteemed Leaders, Its 7 Days to Day of Bliss the clouds are gathering for a mighty outpour of glory and blessings lets give publicity and inviting guests our best shot.
❤❤❤WEDDING ANNIVERSARY❤❤❤ IT'S THE WEDDING ANNIVERSARY OF OUR HIGHLY ESTEEMED EVANG DR EDDY OWASE AND PASTOR MARY OWASE. CONGRATULATIONS SIR & MA WE LOVE YOU! #CEokumagbagroup #warriministrycentre
AFTER #ONENIGHTOFBLESSINGS WITH #MYDADDYPASTORCHRIS #FRIDAY25THOCTOBER2019 #5PM
DAY 2: Finishing Strong - 3rd Quarter Partners' Conference, NSS Zone 1 🏆🥇Ongoing Partnership Awards for the 3rd Quarter, celebrating our Esteemed Partners for their partnership in the Gospel. #QPC #FINISHINGSTRONG #TLB #CEBAYELSA #THELANDOFGRACE #NSSZONE1