😂🤣 Celebrating Laughter! 😂🤣 Dear Pastor, there is never a dull moment with you. Humour flows from you like a river. Happy Birthday! We love you dearly. He that sitteth in the heavens shall laugh! #PstRich #CENorthYorkGroup #CENorthYork #CECityChurch #CERichmondHill #CEMalton #CEMossPark #Vision2020 #V2020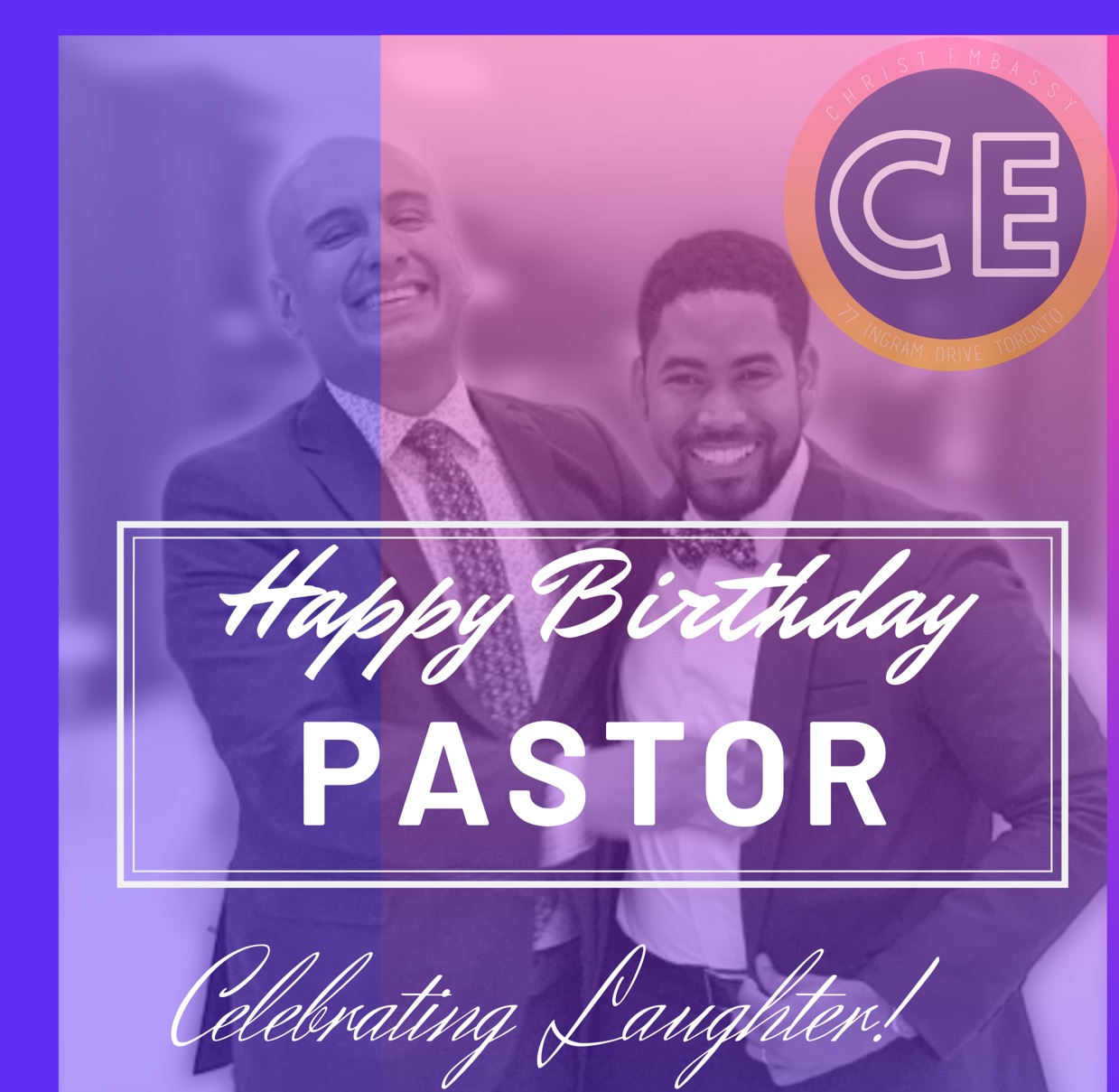 Sindiswa Huios Of GOD
commented:
Hallelujah 🙌🙌🎊🇨🇦🎂🎉. Happy birthday to our Joyful and caring father 💃🎂🎉🎊We love, appreciate and celebrate you Sir🙏🙏
A lot is happening with ReachOut Nigeria and we don't want you to miss out on any of the inspiring updates. Join us again on Friday for more. Keep watching the RON Live Show. Also remember to call in on +2348031118975 or +23418888330 to share your testimony. #RON2019 #Reachoutcampaigns
Happy birthday dear Dcn Juan Afonso, Full of love for the master. Your dedication to the Gospel is inspiring. Thank you for shepherding God's children in Portugal. Your light shines everywhere. God bless you.
#BirthdayLoading... When you're under pressure lock yourself in the room and start laughing. #PastorCharlesOkorodudu
Inspiring moment on loveworldplus #cemarinequarters #cewarrisouth #cemidwestzone
In your presence oh Lord. That is where I want to be. Indeed your presence was awesome. Thanks you Pastor Ma. For letting us know that the STRUGGLE IS OVER. Am blessed and so privileged to have been part of the change. #lwcameroongroup2 #blwcampusministryrocks #mediatechbuea
It was a glorious time at CE Uyo, Children's Church service today. The children had fun during the activity time using our robust curriculum. Enjoy the photos💃🏾💃🏾💃🏾💃🏾💃🏾 #loveworldchildrensministry #childrenschurchrocks #southsouthzone2
#BirthdayLoading... #PastorCharlesOkorodudu A man of God with passion for souls
THE NATIONAL CORPERS LOVEWORLD CONFERENCE HELD YESTERDAY 💃💃💃💃 AND IT WAS AN AMAZINGLY IMPACTFUL PROGRAM THAT LEFT MANY WITH THE RESOLVE TO TRANSFORM THEIR WORLD WITH WHAT THEY HAVE RECEIVED... HALLELUJAH!! #cekano #nnwz2