Pastor Anna Teagle: Still celebrating a Shining Star- on KingsChat Web
Still celebrating a Shining Star- Bro Nigel D! Thank you for being sold out for the Gospel and impacting your generation with the infallible Word of God! You are a force to be reckoned with! God bless you more and more! I love you dearly! #CANADA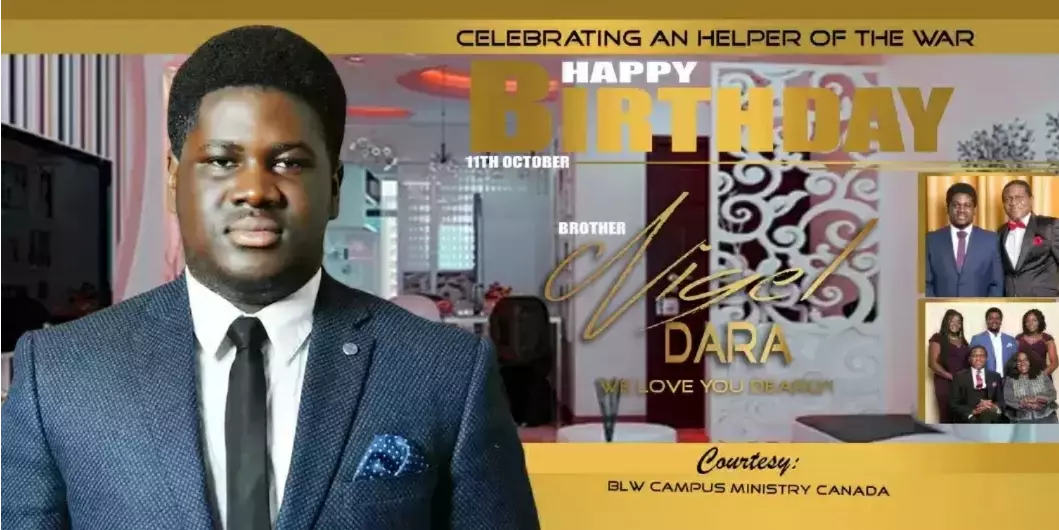 Phyllis TV
commented:
NEW EPISODE ALERT ⚠️⚠️ WHAT IS THE RELEVANCE OF PRAYER IN A CHRISTIAN'S LIFE ? CLICK THE LINK BELOW TO WATCH IT ⬇️⬇️⬇️⬇️⬇️ https://youtu.be/SSXFZ05mOMo #PHYLLISTV #LETSDISCCUSS #PRAYINGNOW #anobwithpastorchris
Worship @ the final day for Rhapaton 2019...
Sunday service at BLWMC was Spirit filled as our highly esteemed Pastor Iris taught extensively on the importance of serving and reverencing the anointing. #blwcampusministryrocks #blwcampusministry #BLWUSAGROUP3 #sundayservice
Happy Birthday to my Esteemed Pastor and Boss
Final Rhapaton service at Christ Embassy Chicago. what a glorious time in Gods precense.
CE MIDWEST ZONE : Benin Center Love World Prenatal Program Wish Sister Nkiru Happy Birthday #cemidwestzone #loveworldprenatal #LWPRENATAL
#BirthdayLoading.... #PastorCharlesOkorodudu #SAZone2 #Legacygroup #cevereeniging When you're under pressure lock yourself in the room and start laughing. *- Pastor Charles Okorodudu*
Every promise that God has given you He is able to perform. Glory!! We witnessed Mighty testimonies of the Word of God!! #cecanada;#cebramptonwest
#mydadyiscominghome #1nightofblessings #ThisIsIt #Ceofankor #CeAccraGhanaZone
Looking at the ability and power of God. When you stray from the WOG, you cut out your source! #cecanada;#cebramptonwest
Employ the wisdom of God. God's Word has the capacity to eliminate anything that's inconsistent with His plan and purpose for your life, whether it's a principle, relationship or action. http://kenespoint.com/2019/10/21/principles-relationships-and-actions/