Pastor Chris Teagle: Happy birthday dear Pastor Bisola, on KingsChat Web
Happy birthday dear Pastor Bisola, thank you for the uniqueness you bring to our great loveworld nation. Thank you for all that you do in our great nation! I love you! #cebramptonwest #canada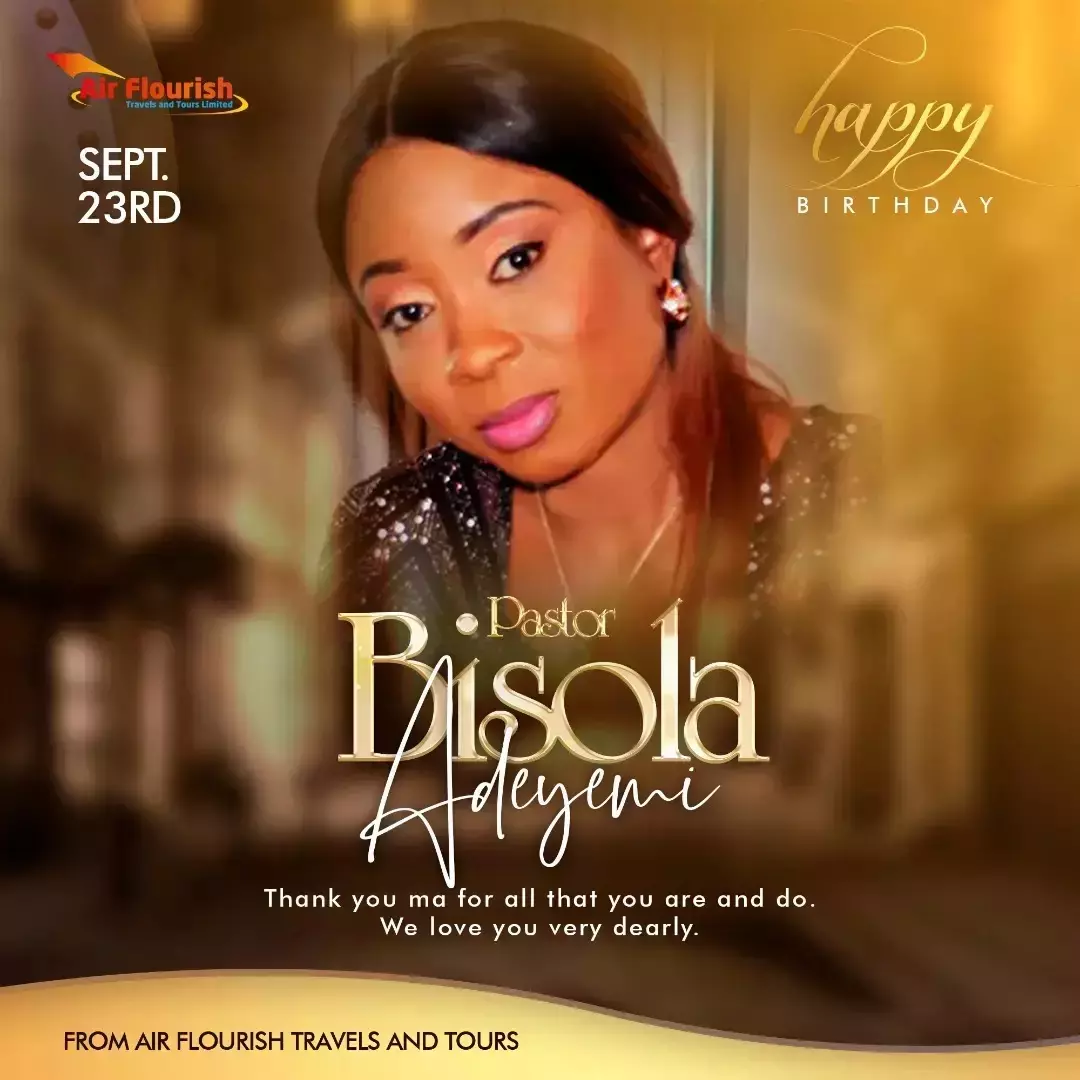 Phyllis TV
commented:
NEW EPISODE ALERT ⚠️⚠️ WHAT IS THE RELEVANCE OF PRAYER IN A CHRISTIAN'S LIFE ? CLICK THE LINK BELOW TO WATCH IT ⬇️⬇️⬇️⬇️⬇️ https://youtu.be/SSXFZ05mOMo #PHYLLISTV #LETSDISCCUSS #PRAYINGNOW #anobwithpastorchris
Happy birthday my SWEET H. #CESAPELE #NSSZ1
Still celebrating our dear Pastor Rhoda, thank you for being a great inspiration to our staff community. Thank you for always being so kind! Keep shining!! #cebramptonwest #canada
Happy birthday dear Pastor Richard! Thank you for your love and dedication for the work of the Lord. You are such an inspiration to me and many more! I love you! #cebramptonwest #canada
Employ the wisdom of God. God's Word has the capacity to eliminate anything that's inconsistent with His plan and purpose for your life, whether it's a principle, relationship or action. http://kenespoint.com/2019/10/21/principles-relationships-and-actions/
#HSPN PRAYER/1623 #YEAR OF LIGHTS #MONTH OF MINISTRY #HEALING SCHOOL SPONSORS #AUTUMM SESSION/MARCH -APRIL #SUMMER SESSION/JULY-AUGUST AWESOME GOD WE THANK YOU FOR THE GLORIOUS TESTIMONIES OF THE GLOBAL MIRACLE FAITH SEMINAR AND FOR ALL THOSE THAT JOIN US. WE HAVE MOVE
It's my birthday today!!! Dear Lord, thank you for everything! I honestly couldn't imagine me without you, I love you!
Happy Birthday!! Omalicha, You are a great blessing to me and our children, thank you for your love,care and understanding. Brighter and fruitful years ahead.I love you.#CEsilverspring#Birthday.
Amazing time at Joe Praize concert yesterday evening!!! I've gat joy, joy, joy, joy, joy overflow in my life!!!💃🏽🤸🏾‍♂️ #PraizeOvation #JoePraize