CE MID-WEST ZONE: HAPPY WEDDING ANNIVERSARY EVANG DR. on KingsChat Web
HAPPY WEDDING ANNIVERSARY EVANG DR. EDDY & PASTOR MARY OWASE Congratulations and Happy wedding anniversary Highly Esteemed Evang. Dr. Eddy & Pastor Mary Owase. Your union which has greatly impacted lives all around the world has been a lovely inspiration to us all. Thank you for being a living example of Christ's love. We love you so dearly! #Cemidwestzone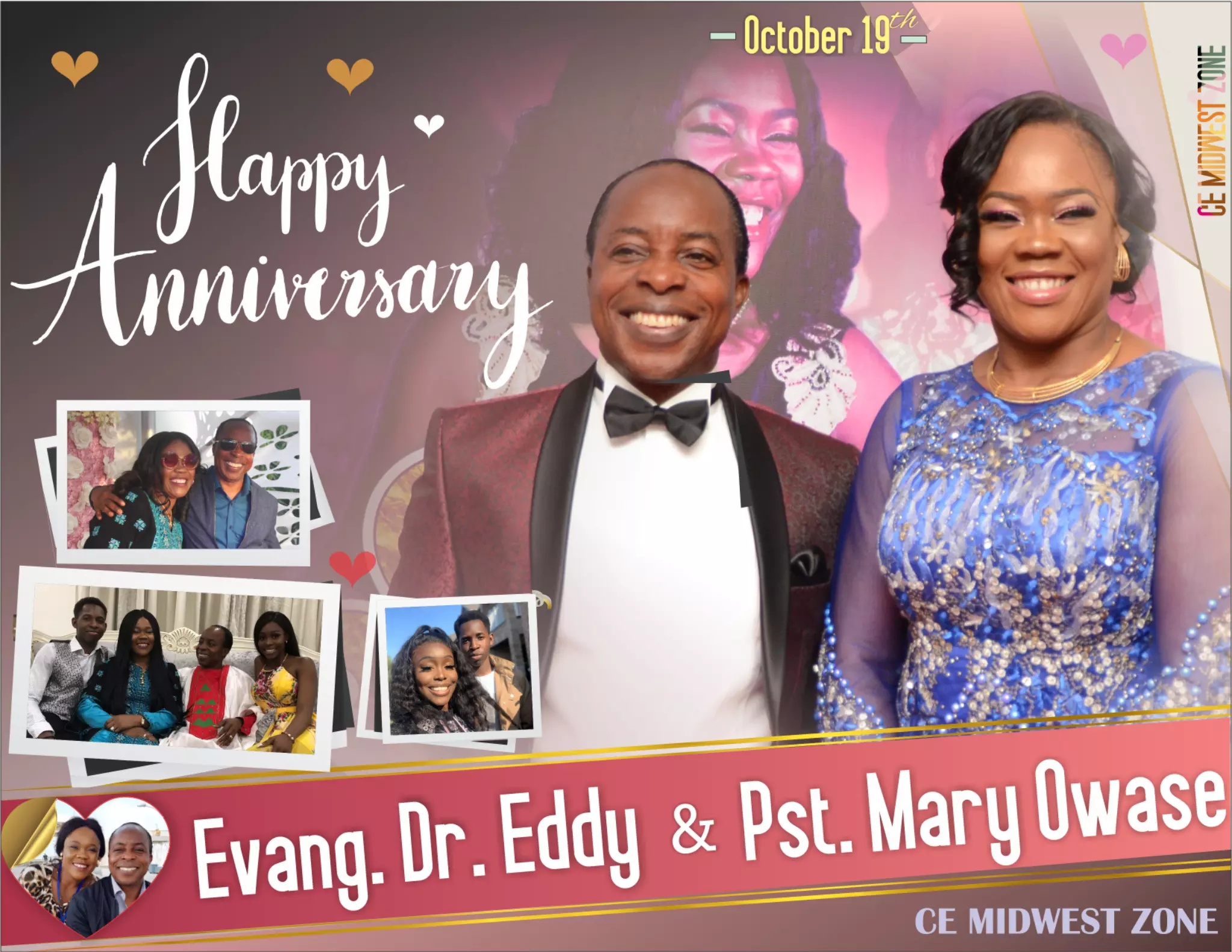 #ICelebrate a unique personality today ....
Dear Almighty Father, Your (eternal Word is building me up strong, and Your infinite Wisdom is evident in my daily walk.... I walk in Righteousness and True Holiness, and my desire is wholly to please and be pleasurable to You in all things, in Jesus' Mighty Name. Amen.
It promises to be a glorious DAY OF BLESSINGS and of the Supernatural. You can't afford to miss this! TELL EVERYONE TO GET READY.
*As a Christian, you must be careful in your life. Refuse to be rude, proud or arrogant. Don't disregard spiritual authority and instructions. Angels frown at such things. http://kenespoint.com/2019/10/19/enhance-the-ministry-of-angels-in-your-life/
RHAPSODY ALIVE! Saturday, October 19th 2019. ENHANCE THE MINISTRY OF ANGELS IN YOUR LIFE Read On The App: Android: bit.ly/rhapsodyapp3 iOS: bit.ly/iOSrorapp IT'S REACHOUT NIGERIA SEASON! Get Involved: bit.ly/RON2019 #BemorewithRoRv3 #rhapsody www.rhapsodyofrealities.org
Happy birthday Pastor sir. Celebrating the Glory of God in you sir. #CENASARAWA #CEnasarawachildrenschurchpapa #Weloveyou
Wow wow wow Finally the D day has come. This is a set time for your miracle
The Day is Here, Have you Registered? Click on this Link to register. https://cetunes.org/gvlnc?ref=417839
IT'S HAPPENING TODAY!!! #GOVLNC STREAMING LIVE ON MOBILE, WEB & IPTV SCHEDULED FOR 3 PM GMT+1