PFlights: Happy Birthday Pastor Sir. I on KingsChat Web
Happy Birthday Pastor Sir. I celebrate the Greatness in you today. #celebratinggreatness #celagzone2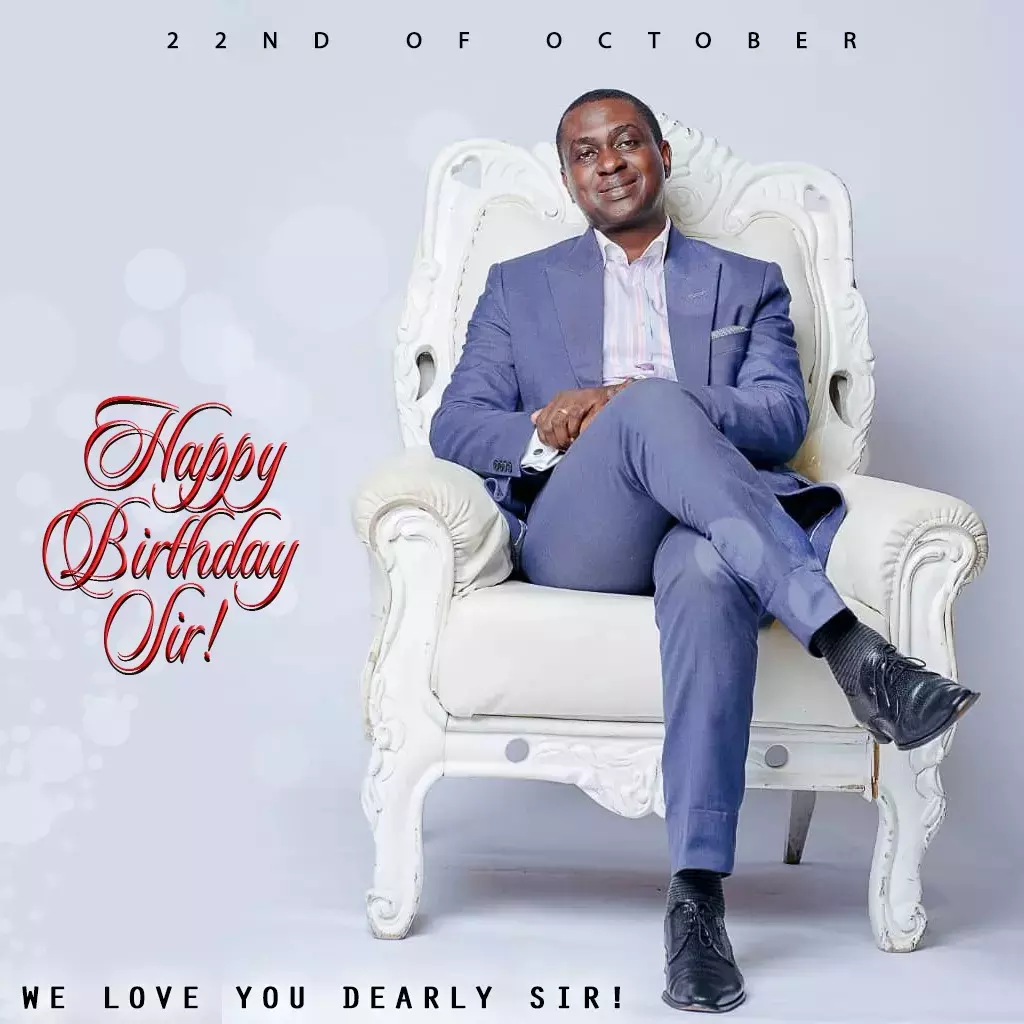 Dcn ibukun dosunmu
commented:
Happy birthday Pastor sir. You are a source of inspiration to me and many. Your spiritual life and leadership traits are worth emulating. Keep kinging and Reigning in the year of light. We love you dearly sir. Dcn& Dcns Dosunmu and family.
Pst Emeka kalu
commented:
HAPPY BIRTHDAY PST SIR. YOU HAVE TOUCHED MY LIFE IN A SPECIAL WAY
Thank You sir for raising us up to stand on mountains.... You are an exemplary Champion Sir! #pastoremekaeze2019 #lz2teensministry #celagoszone2 #dopemugroup
60 DAYS OF HARVEST (DAY 52) PRAYER TIMES - 5.00AM, 12NOON AND 10.00PM PRAYER POINTS FOR TODAY: We are praying concerning our upcoming Super Sunday (5 Days to go). Declare that it is a major success, every publicity strategy yields overwhelming results, the planning and organization will be excellently done. Every Pastor, Leader and brethren across the zone works in the fullness and power of the Holy Ghost which results in the overall success of the program. Mark 11:24   Pray concerning our upcoming Foundation School Graduation (4 Days to go) Pray concerning the ongoing foundation school classes, declare that many more members and first timers and new converts from the ongoing campaign are joining the foundation school, and as they consistently attend the classes they grow spiritually and increase in the knowledge of God's word. Matthew 18:18.  
Celebrating my Father,Teacher, Zonal Daddy, mentor Thank You Pastor Sir for your examplary Leadership. You have raised us to be champions #pastoremekaeze2019 #lz2teensministry #celagoszone2 #dopemugroup
My Teacher My Father I love you like too too too 2much Sir! #pastoremekaeze2019 #lz2teensministry #celagoszone2 #dopemugroup
Thank you Sir for teaching us how to walk on stormy seas... You are indeed Gods answer to the cry of millions #pastoremekaeze2019 #lz2teensministry #celagoszone2 #dopemugroup
With my Pastor ,I get vegetable harvest of all my seed sown😁😁😁 I love you too too too 2 much Sir!! #pastoremekaeze2019 #lz2teensministry #celagoszone2 #dopemugroup
Happy birthday Sis Nikki. Enjoy your day 😘😘😘 #chelmsford #ukzone2
My Zonal Daddy is my Zonal Daddy Pastor You have indeed touched my life in a tremendous way,your words of teaching has produced champions like me #pastoremekaeze2019 #lz2teensministry #celagoszone2 #dopemugroup
Happy Birthday Sir!!!!! I love you soooooooo much!!!! #celagoszone2 #ceapapa #cecoconut