CE Lagos Zone 2: CELEBRATING AN ICON OF EXCELLENCE!!! on KingsChat Web
CELEBRATING AN ICON OF EXCELLENCE!!! HAPPY BIRTHDAY ESTEEMED PASTOR SIR.. THANK YOU FOR TEACHING US GOD'S WORD IN SUCH A UNIQUE WAY. WE LOVE YOU SO DEARLY SIR!!! #pastoremekaeze #pastoremekaeze2019 #celagoszone2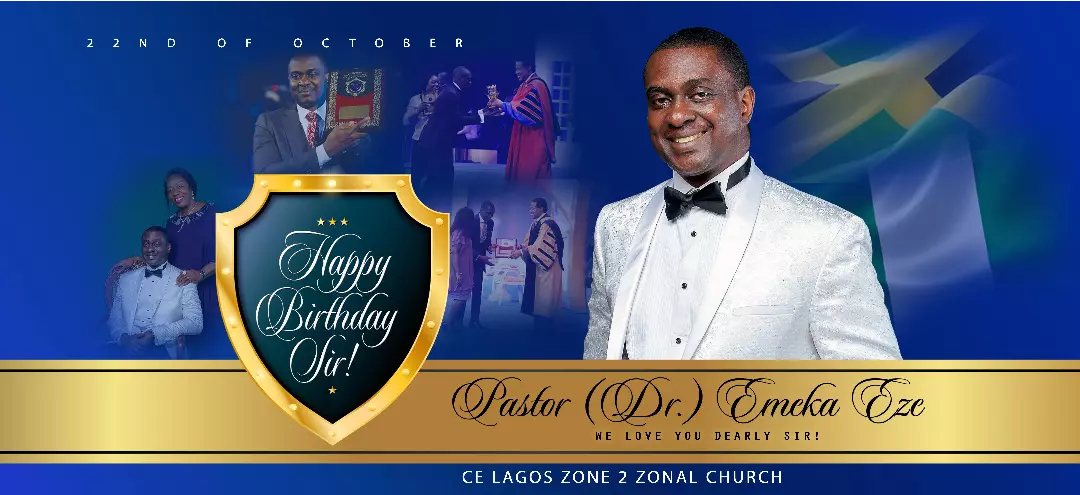 Celebrating a pastor with a passion for the work of Our Man of God. I love you so dearly sir. You make the word of God come alive with your simplicity.
Celebrating an amazing boss #celebratingincredibililux #pcy2210
ROLL THE DRUMS!!! 🥁🥁🥁 IT'S THE BIRTHDAY OF OUR HIGHLY ESTEEMED ZONAL PASTOR!!! HAPPY BIRTHDAY PASTOR SIR. WE LOVE YOU SO DEARLY SIR #pastoremekaeze #pastoremekaeze2019 #celagoszone2
F A I T H F U L -strict or thorough in the performance of duty -true to one's word, promises, vows, etc. -steady in allegiance or affection; loyal; constant -reliable, trusted, or believed.
Congratulations to our Esteemed Zonal Pastor Mike Wiggle and all Partners of the Inner City Mission for your partnership seed towards the back to school campaign. More grace to shine the light more. #Backtoschool #TexasZone1
Boss like no other, A woman sent from God. Full of wisdom and knowledge #celebratingincredibililux #Pcy2210
FROM LAGOS TO THE CARIBBEAN ISLANDS... WE JOIN THE HOST OF HEAVEN TO CELEBRATE A GLOBAL ACTIVIST!!! HAPPY BIRTHDAY PASTOR SIR. WE LOVE YOU SIR! #celagoszone2 #pastoremekaeze #pastoremekaeze2019