Juliana Stephen: Happy super birthday to an on KingsChat Web
Happy super birthday to an amazing, loving, caring, selfless and gorgeous Pastor. On this special day may all your desires be granted, May you be uplifted and shine always. More blessings and happiness in good health and wealth is your portion. Much love ma❤️😘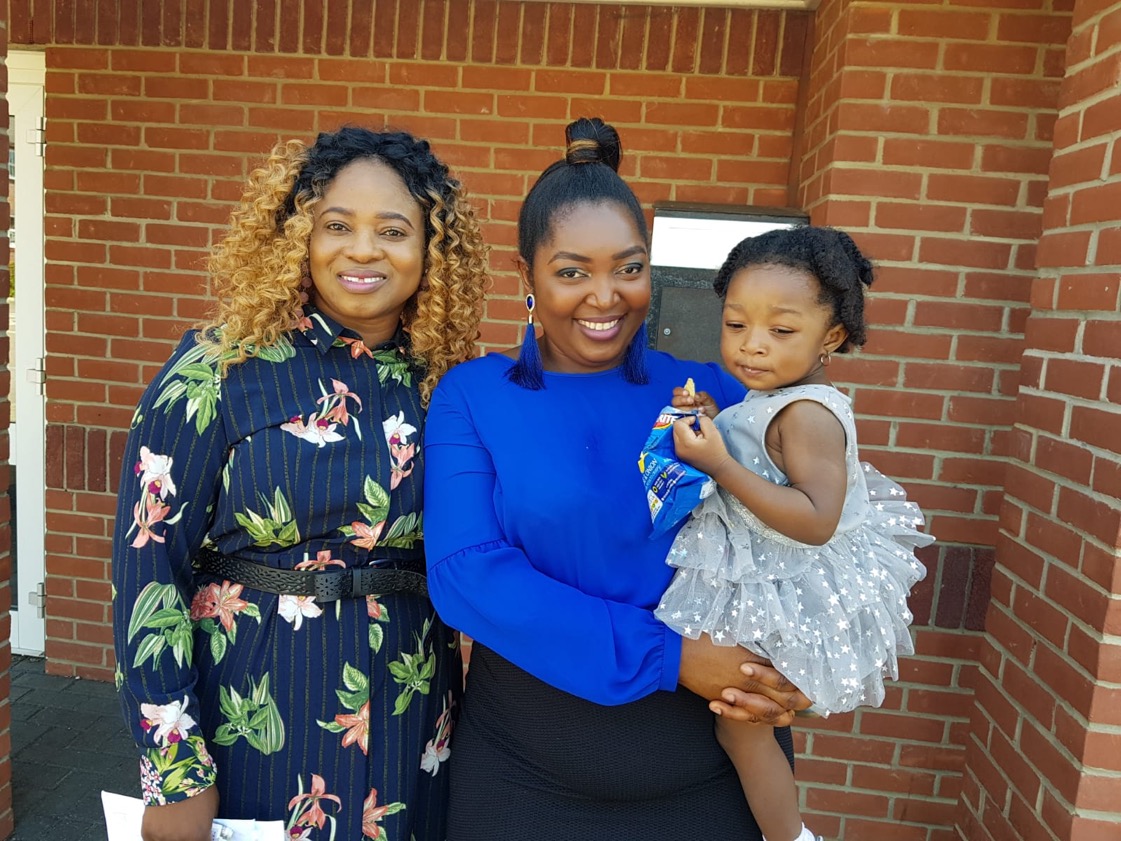 Richard Dordoye
commented:
Happy birthday ma. We love and appreciate you. May our almighty God uplift you a d grant you all your hear desires. We love you ma.
Phyllis TV
commented:
NEW EPISODE ALERT ⚠️⚠️ WHAT IS THE RELEVANCE OF PRAYER IN A CHRISTIAN'S LIFE ? ON PHYLLIS TV/YOUTUBE..CLICK THE LINK BELOW TO WATCH IT ⬇️⬇️⬇️⬇️⬇️ https://youtu.be/SSXFZ05mOMo #PHYLLISTV #LETSDISCCUSS #PRAYINGNOW #anobwithpastorchris
Happy birthday our dear Pastor Cynthia Emmanuels(Christ Embassy Lagos Virtual Zone), we celebrate you Ma! Thank you for making every minute on Loveworld Plus count! We love you dearly!
I have no doubt that you will surely thank me for this invite! #DayofBlissUKZ1 #MonthofMinistry #UKR2Z1 #UKZ1 #PastorTayoOjo
Happy Birthday to my daddy, my pastor my mentor my teacher. Thank you teaching Sister Debbie Enenmoh from CE Custom the word. I love you so so so much pastor. Since I heard you preach my life has never being the same again.
Pastor Deola is Beautiful, Strong, Graced and Love Personified!!! #BirthdayAlert #Reason872 #2200ReasonsWhyiLoveOurCEO #OurVeryOwnCEO #PD2910 #PastorDee #CELekki
Glory to God. Professionals fellowship of CE Ekpan Real winning them for Jesus. #JTCActionGroupA #ceekpanreal #Cemidwestzone #JoinThisChariotWorkshop #WeAreInOffice #Ourmonthofministry
Happy Birthday to My Highly Esteemed Zonal Pastor! Thank you for all you do for the Gospel and Love world in General. Great things are spoken of you as you remain the seed of Abraham Sir. Keep on populating the Kingdom of God. I love you Sir. #PEE2210 #zone2childrensMinistry
Happy birthday to the amazing and dear Pastor Emeka! Thanks for all you do in our Nation, your love for our Pastor, audacious feats for our gospel and passion for unstoppable church growth. Your life of impact is worth celebrating. And it is.from glory to glory! I love you.