Exceptionally Graced PDI: Happy birthday dear Pastor Cynthia on KingsChat Web
Happy birthday dear Pastor Cynthia ma. Thank you for loving me specially and for always being so gracious and kind to me. You're worth celebrating every day and so I celebrate your beautiful life now and always. Thank you ma for all you do in our Loveworld nation. I love you ma❤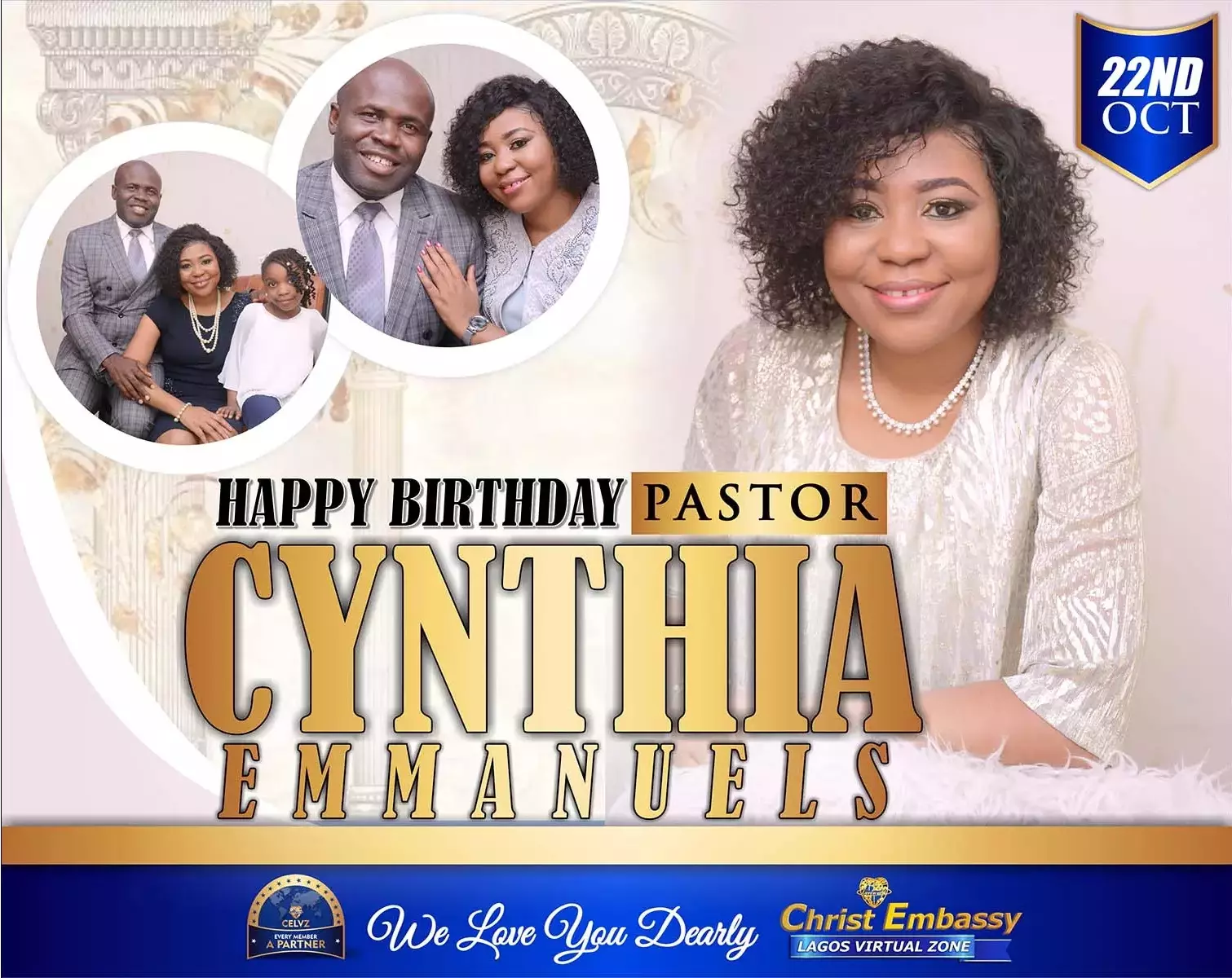 THIS SUNDAY !!!! OCTOBER 27TH! #CEStCatharines #CECanada #SuperSunday #SuperSundayStCatharines #MonthOfMinistry
Bibles To "Night Of Blessings" Ghana! Thank You BLW Zone J for sponsoring Bibles to New Converts at this epochal event with Pastor Chris. Every copy you sponsored will change a life.
Impacting our Nation, one life at a time; Leaders of Christ Embassy Lekki and Christ Embassy Ajah reaching out to NYSC members and officers at Ajiwe police station. Thank you partners for making lasting impact with your sponsorship of the Messenger Angel this season. #celz5 #aminoffice #howiminister #reachoutnigeria #rhapsodyofrealities
The Mandate PCF preparations towards ONOB 1.Dawn prayers 2. Midday prayers 3. Prayer Rallies 4. Megaphone announcements 5. Diff. Kinds Publicities 6. Call Centers 7. Sold out to Christ #cekumasi1 #ceaccraghanazone #Thisisit #ANOBwithPastorChris #Ourdaddyiscominghome
HBD MY DEAREST BELOVED HELPER OF THE WAR, A RADICAL SOUL WINNER AND GIVER WITH PASSION FOR THE GOSPEL. THANK YOU FOR ALL YOU AT CENDG AND QUEBEC ZONE. I LOVE YOU DEARLY SIR
Happy Birthday to our royal👑👑 cuteness 🥳🥳 - Kendra and Cassandra. It's the beginning of a new level of greatness for you two. Have fun today!!
Happy Birthday precious Pastor ma, Sweet,elegant, excellent, exceptional, meticulous,soft outside but tough on the inside, highly intelligent and profitable. Thank you ma for the foundational training and grooming for service in ministry. YOU ARE LIGHT I love you ma #pcy2210
The Mandate PCF preparations towards ONOB 1.Dawn prayers 2. Midday prayers 3. Prayer Rallies 4. Megaphone announcements 5. Diff. Kinds Publicities 6. Call Centers 7. Sold out to Christ #cekumasi1 #ceaccraghanazone #Thisisit #ANOBwithPastorChris #Ourdaddyiscominghome
ARE YOU READY ? #CEStCatharines #CECanada #SuperSunday #SuperSundayStCatharines #MonthOfMinistry