Deaconess Ruth Babadele: Happy birthday esteemed Deacon Ben on KingsChat Web
Happy birthday esteemed Deacon Ben Onyibe, Christ Embassy Lagos Zone 1 Partnership Unit celebrate you sir! #celz1rocks #zonalvisitation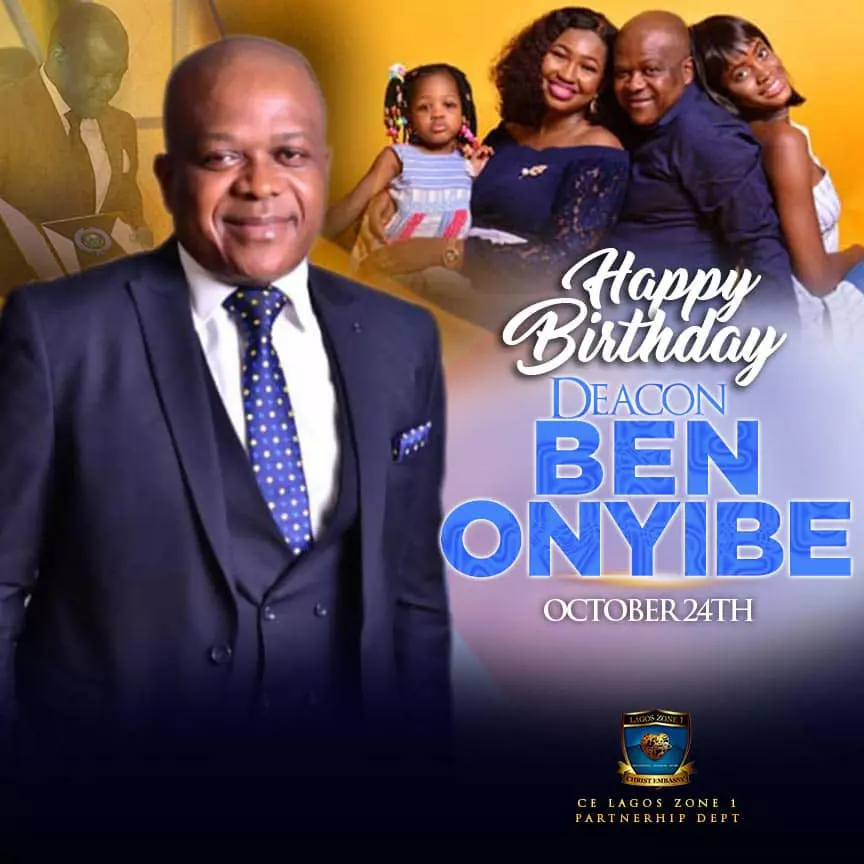 Edjeba Daniel
commented:
Happy Birthday Sir. Your Light shines continually
Happy delightful birthday🎂🥂🍾💞🥪🍔🍮 to my beautiful kid sister @ Rachel Princewill.. The no regret last born of my beloved Mum, a.k.a the Princess👑 of the household. Keep celebrate for the rest of your life KIDDO.. I love YOU 💕💯
#howIcarryoutministry, #ministryinprogress, #iaminoffice, #monthofministry.
CONGRATULATIONS SIR, ITS FROM GLORY TO GLORY TO ETERNITY! YOU MINISTERED ON MY WEDDING 24YRS AGO AND WON SOULS TO THE KINGDOM. I JOIN HEAVEN CELEBRATE THE GLOBAL IMPACT OF YOUR UNION. WE LOVE YOU TWO VERY DEARLY SIR. #CETXZone2
Come celebrate with us our oneness in Christ. #CEdovalley #CEcanada
Watch this impactful clip as pastor Benny Hinn talks about the awesome ministry of the man of God pastor Chris and the profound blessing of the Healing School. #loveworldmediavideos #PCDL #monthofministry #whatisministry #messageoftheweek
Happy birthday esteemed Deacon Niyi Idris, keep shinning and winning sir. From Christ Embassy Lagos Zone 1 Partnership Unit. #celz1rocks #zonalvisitation
Introducing... The Christ Embassy Soul Tracker Version 3.0! Your number one modern evangelism tool is now richer with more exciting features to make your soulwinning efforts more impactful. Log on now to http://christembassysoultracker.org. Create a new account if you don't have one already. Begin your journey of a most rewarding soulwinning life-style today! #monthofministry #ministryinprogress
Making a formidable headway with the Revolution! You too can make a luminous impact in the Middle East! Sponsor the Set Up of the Loveworld Mena base station in Egpyt. #Therevolution #middleeastrevolution #LoveWorldMena