Alice Oluwabamigbe Awe: Happy Birthday Pastor ma! My on KingsChat Web
Happy Birthday Pastor ma! My awesome woman of God! Beautiful inside out. Unique & excellent in all ur ways. Excellence is ur watch word! thank u for all the years of trainings & guidance. Thank u for ur love and care. I join the Host of Heaven to celebrate u ma. I love u ma!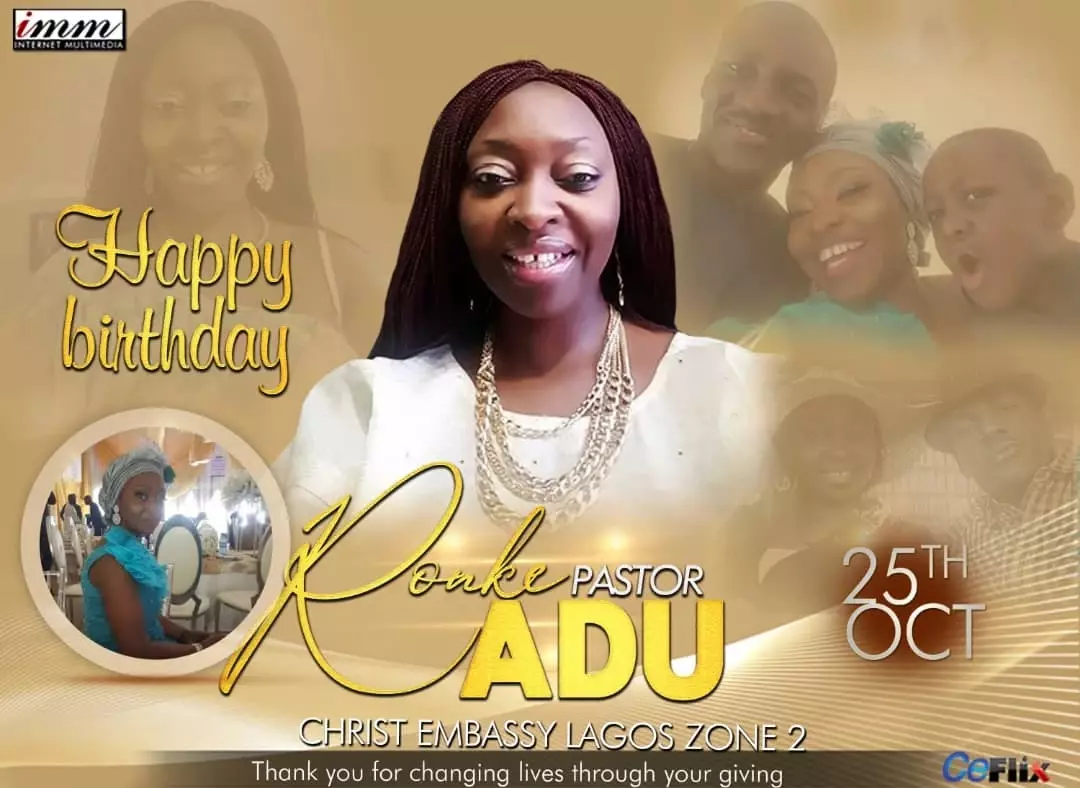 When your BigSis Sings🤷🏽‍♀️😁 Happy birthday dear KingPriest💙 #FromLilSinach
HAPPENING NOW! One Night of Blessings with Pastor Chris, Accra, Ghana, kicks off with exhilarating praise, worship, faith stirring testimonies and colorful opening ceremony presentations. Stay connected to LoveWorld News for more exclusive updates!
#centralchurchBanquet#BLWUKZONE2
The woman of today relevant with the Word of God #CEBRISTOL #UKR2ZONE4 #thespiritfilledwoman
Migrating Russian eagles run up huge data roaming charges Russian scientists tracking eagles got huge SMS bills when some birds flew to Iran and Pakistan. https://www.bbc.co.uk/news/world-europe-50180781
Ghana FA: Kurt Okraku is elected as new president after three rounds of voting Kurt Okraku is the new president of the Ghana Football Association after edging a close election in Accra on Friday that required three rounds of voting. https://www.bbc.co.uk/sport/football/50185449
'All of Them Are Thieves': Iraqis Defy Security Forces to Protest Corruption Demonstrations resumed despite government offers of new jobs, more money for housing and a crackdown on corruption. At least 12 people were reported killed. https://www.nytimes.com/2019/10/25/world/middleeast/iraq-protests.html?emc=rss&partner=rss
'Let the Viejos Play': In the World Series, Age Is an Asset The Nationals have the oldest team in the majors by average age. The Astros are third. It might not be a coincidence that they're contending for the title. https://www.nytimes.com/2019/10/25/sports/nationals-astros-world-series.html?emc=rss&partner=rss