Celebrating a Gospel Icon and a great Advantage in the Body of Christ. The Highly Esteemed Pastor T.T. Edun We thank you Pastor Sir for your inspiring life and ministry in the Gospel. You are our Superstar! Happy Birthday Pastor Sir. We Love you immensely.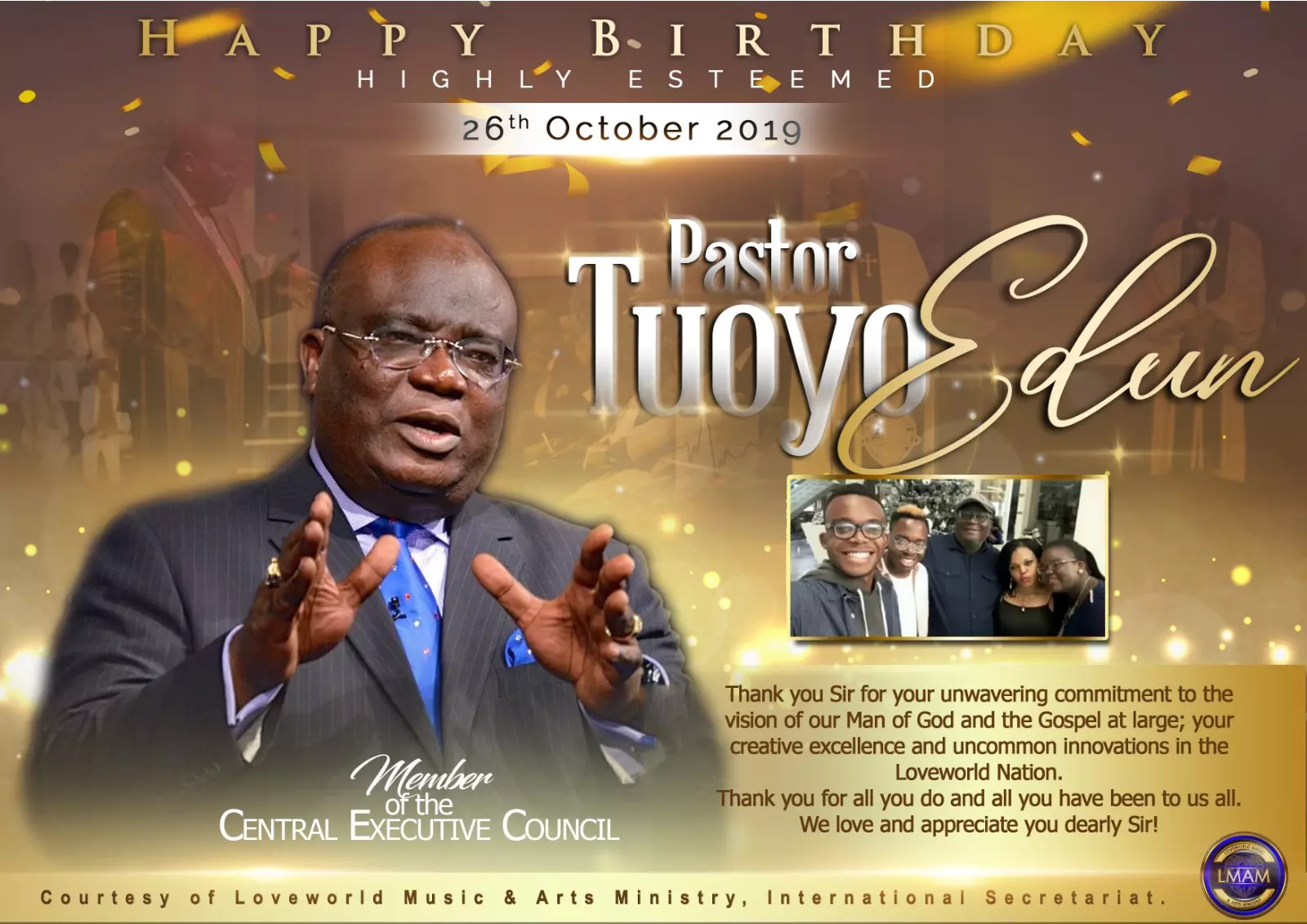 Day of bliss, Hallelujah #ewcaz4 #cedla #diplomatscl
LEADERSHIP INITIATIVE AWARD (LIA) NORTH AFRICA REGION: LEVEL 3 CATEGORY The Level 3 of the LIA began with style, as exceptional young people who have taken their impact to the next level by carrying out capital projects in meeting the needs of their society are being recognized with certificates for providing basic amenities for their African communities. #LIA #FALF #IMPACTAFRICA
Happy birthday Highly Esteemed Pastor Sir, thank you for all you are to us in the Love world Nation. You have indeed affected my life with your words. Greater accomplishments Sir in this new year. I love you Sir.
OCTOBER 27TH #CEStCatharines #CECanada #SuperSunday #SuperSundayStCatharines #MonthOfMinistry
#ewcaz4 #cellministrydayofbliss #postCGI
#MonthofMinistry #rosa2019 #CEJHBCRL #SAZONE1
TOMORROW ! The time has come. #CEStCatharines #CECanada #SuperSunday #SuperSundayStCatharines #MonthOfMinistry