Pastor Yvonne: Happy glorious birthday Highly Esteemed on KingsChat Web
Happy glorious birthday Highly Esteemed Pastor TT, Sir. We celebrate you today. Thank you for all you are to us in ministry. Years of wisdom and prophecies released into our lives. Thank you for your special love. You are greatly appreciated & Love you specially, Sir. #CEQuebec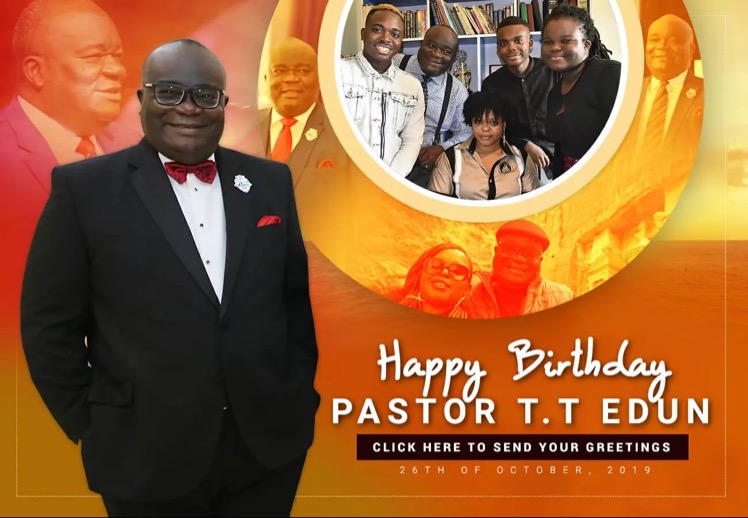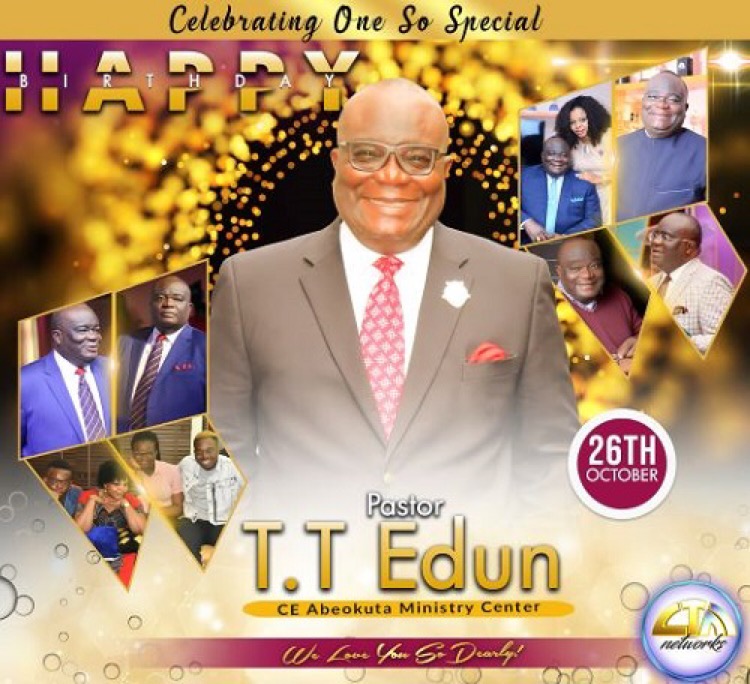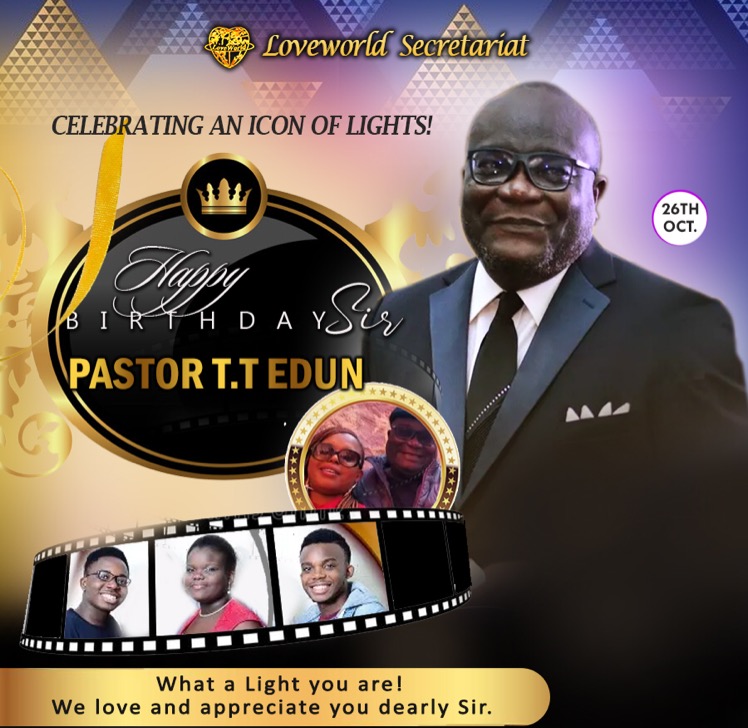 Olivia Macauley
commented:
Happy glorious birthday Highly Esteemed Pastor TT Sir. I love and celebrate you sir.
Berlin Renee
commented:
Happy Birthday to Pastor TT, You are so precious.God continue to renew your youth like the eagles. You are a blessing and great strength ,encouragement to the body of Christ. Love you I celebrate ❤💙❤
Happy birthday highly esteemed Pastor TT Sir. What a delight to know you personally Sir. Your words and prayers and prophecies are always uplifting and life changing . Moments with you are priceless. I love you Sir . Greater heights Sir
Still celebrating the Esteemed Sister Faith. You are very special. You are the only one like you. Thanks for all you do. God bless and cause His Grace to increase in your life. I love you dearly
Happy Birthday Esteemed Pastor Israel, a passionate and effective member of the global blue elite. Thank you for your love and friendship. It's from glory to glory. I love you
Celebrating A Paradigm of Love💗💗💗 Its finally here🏾💃🏾💃🏾💃🏾 Happy Birthday to Esteemed Pastor &Boss💃🏾💃🏾💃🏾💃🏾💃🏾💃🏾 Celebrating you is always easy Sir Thank you for adding so much colour to our lives.... We love you Sir Courtesy:CE SAPELE STAFF COMMUNITY #CEBAYELSA #CEUGHELLI #CESAPELE #PNM1027 #ZEZE1027 #NSSZONE1
Happy Birthday Pastor Ronkus! You are such a Joy and a Delight. Thank you for all you do in moving the work forward. I love and celebrate you. It's your best Year yet!
25th October a night of Blessing Ghana. 26th October Raise The Roof Ajegunle! I do what I see my father do! I and my father are one! Who is pastor Chris Son?? It is I. We taped into the Grace!! #lagzone2 #lgzone2 #ajegunlegroup #cellmegaoutreach #celagoszone2 #RTRC19
#PGOrocks #gracepersonified #2710 #CEAbuleEgba #CELagoszone1
3 Days of Glory With Rev Ken. Happening now: Music Ministration. #3DaysOfGlory #RevKen
Happy Birthday Sister Onyinye a.k.a Ruchinababy. Thank you for being a blessing to LTM & LW Radio. Your willingness to learn and deliver on every given assignment is inspiring. Keep the fire burning! I love you dearly
3 Days of Glory With Rev Ken. Happening now: Music Ministration. #3DaysOfGlory #RevKen