Pastor Chris Live: Prayer at 12noon and 10pm on KingsChat Web
Prayer at 12noon and 10pm (Local/GMT) - Wed Oct 23 We're reminded in this Wednesday's Rhapsody, what the Scriptures teach on our relationships with unbelievers. Study it and share with others. Visit http://rhapsodyofrealities.org for information on sharing Rhapsody of Realities in your world. Our Blessed Lord Jesus said: "...this gospel of the kingdom shall be preached in all the world for a witness unto all nations; and then shall the end come" (Matthew 24:14). At 12noon and 10pm (Local/GMT), we'll pray fervently in tongues of the Spirit for most of both 15min sessions, and for the spread of the gospel in all muslim nations, and around the world. Remember to attend the midweek service today in church, onsite or online. God bless you.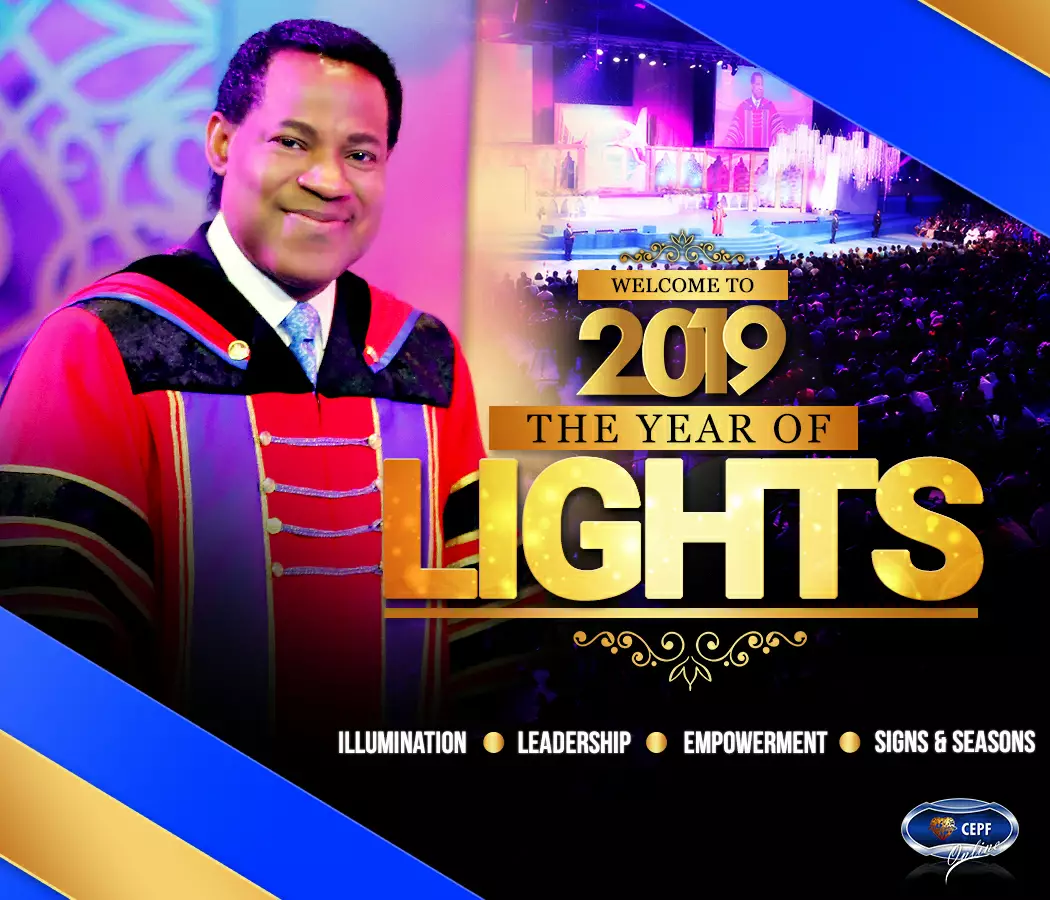 As a Christian, the bible says you are set on a course that He has chosen... and He calls it a good life that He has set for you to live. - Pastor  Chris Be richly inspired on today's episode of Pastor Chris Teaching as the Man of God expounds on scriptures. Showing now on Loveworld Plus Channel . You can also watch Pastor  Chris Teaching today by 3:00PM GMT+1. www.loveworldplus.tv/watch Download Loveworld Plus Mobile App Today! Available on Google PlayStore, Apple Store and on the Windows Phone Store.
My very committed highly esteemed zonal Pastor also attending the LWCM CGI Boot camp Live! We are blessed 🙌💃 #loveworldchilrensministry #childrenschurchrocks #bootcampwithcgi #UKZ1R2
Christ Embassy Onitsha Zone Carrys out Ministry through the Distribution of Faith's Proclamations for Kids to schools in Onitsha, Anambra State. . . #ceonitshazone #monthofministry #howicarryoutministry #ministryinprogress #iaminoffice
#Update: The Esteemed Pastor Lisa Lawal and her team invite thousands at Kaneshie, Accra, for A Night of Blessings with Pastor Chris. #CeAccraGhanaZone #ANOBwithPastorChris #Thisisit
How fair is life on you ....don't think life is being to hard on you because you are black skinned NO.....Everything you need lies in your mouth ... However I say the greatest weapons lies in your mouth *Words are powerful when used,before you say anything to anyone regulate it
#ANOB with Pastor Chris- Daybreak road show @ Baatsonaa Total, Danpong Clinic, Ranna Plaza, Ecobank, Kotobabi, Spintex Road....Hallelujah, Hallelujah, Hallelujah to Jesus.....Glorryy to God! #mydaddyiscominghome #CeAccraGhanaZone#CELAA #mymonthofministry #lights2019
Rhapsody of Realities;Giving Your Life a Meaning. Thank you Pastor Sir for the Opportunity To Win Souls. #TrainEvagelism #CETxZone2 #MonthofMinistry
A Miracle is a mind blowing event when God responds and proves men wrong. More to come....I'm excited.