This is how you drag your agbada on your birthday when you have tasted God's grace,his goodness, his love, his kindness and mercies. Happy Birthday My Venerated Pastor.Thank you Sir for opportunities you have given me in ministry. #PGOrocks #gracepersonified #2710 #lagoszone1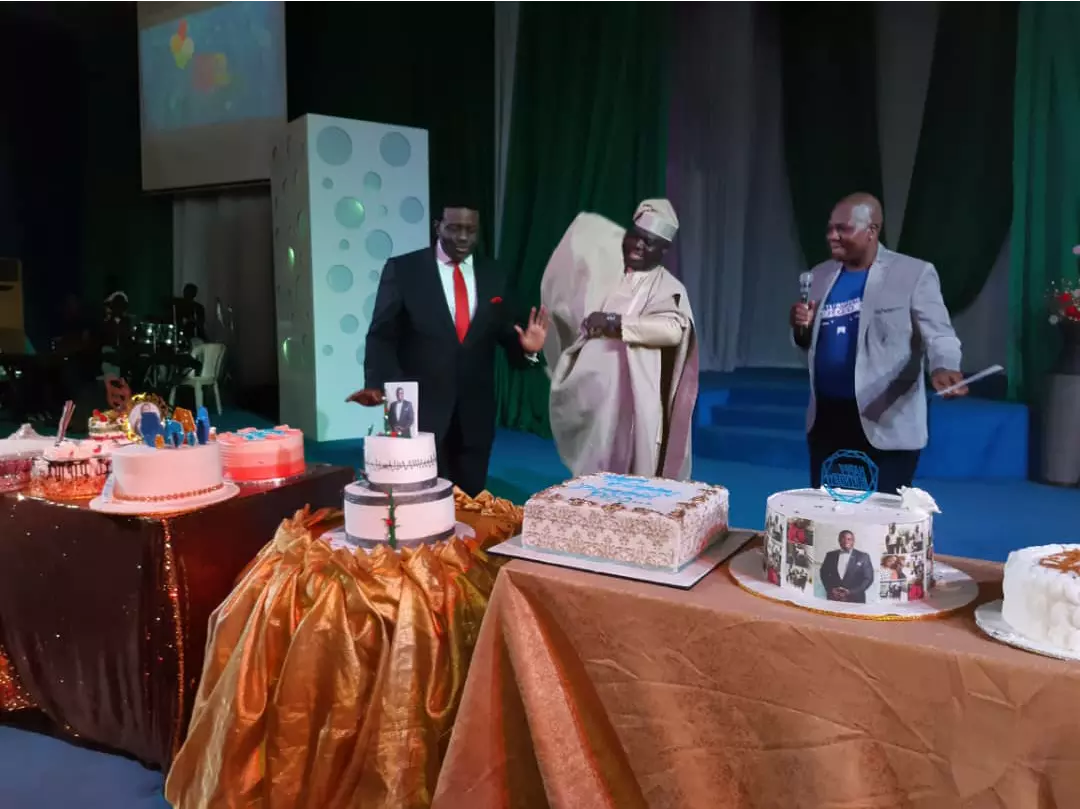 What an atmosphere of praise and worship #MusicFromHeaven #CESilukogroup #Cemidwestzone
Glory glory to God!!! It was a glorious service today being foundation school graduation. About 88 graduands were certified and celebrated. What more joy!
Happy birthday dearly beloved Pastor T. T. Sir. Thank you so much for who you are to me. Thank you for your love and care. Thank you for all you are to us in the LoveWorld Nation! I love you very much sir.
The Esteemed Zonal Pastor Mike Wiggle, on set with Esteemed Pastor Paul, Esteemed Deaconess Gloria and Esteemed Bro Charles, speaking on the important of Rhapsody of Realities as a ministry tools for SOULWINNING. #3DaysOfGloryWithRevKen #RevKen #PastorMikeWiggle #MonthOfMinistry #CETXZONE1 #CETXZONE2
When God wants to bless his people, he sends to them a Prophet. It's a season of blessings. Sunday Service Highlights from Christ Embassy Nungua. #EWCAZ5 #cenunguagh #thereisanoverflow #GodappearedinCENungua
Zonal Visitation At CE Shangisha by our Esteemed Pastor Chioma Okparaji. #celz1rocks #ceshangisha #stg1grpofinfluence #zonalvisitation
GLORY!!! STILL CELEBRATIING A SUCESSFUL SWAG CONCERT. EPISTLE AND CE GBAGADA RAP NATION MINISTERING. A VERY BIG THANK TO MY ESTEEMED GROUP PASTOR. THANK YOU PASTOR SIR. WE LOVE YOU SIR. #cegbagadayouthchurch #cegbagada #celagoszone2 #unlimitedyouthchurch
Keep Moving In The Path GOD Ordained You.
What a Blessing! And Pastor showed up in church today. #GodAppearedinCeNungua #ewcaz5 #CeNungua #Kissyrocks