CE Lagos Zone 5: Happy Birthday Your Excellency Ma, on KingsChat Web
Happy Birthday Your Excellency Ma, Most thankful for every blessed work of impact and uplift that you have done and still do for me, us and the ministry all over the world. You really made Ministry so beautiful! You made serving God and following our Man of God so exciting and rewarding. We will forever be grateful and indebted to you, our most precious CEO and Zonal Director. Many glorious returns!🙏🙏🙏 With love from CHRIST EMBASSY EPE SUB-GROUP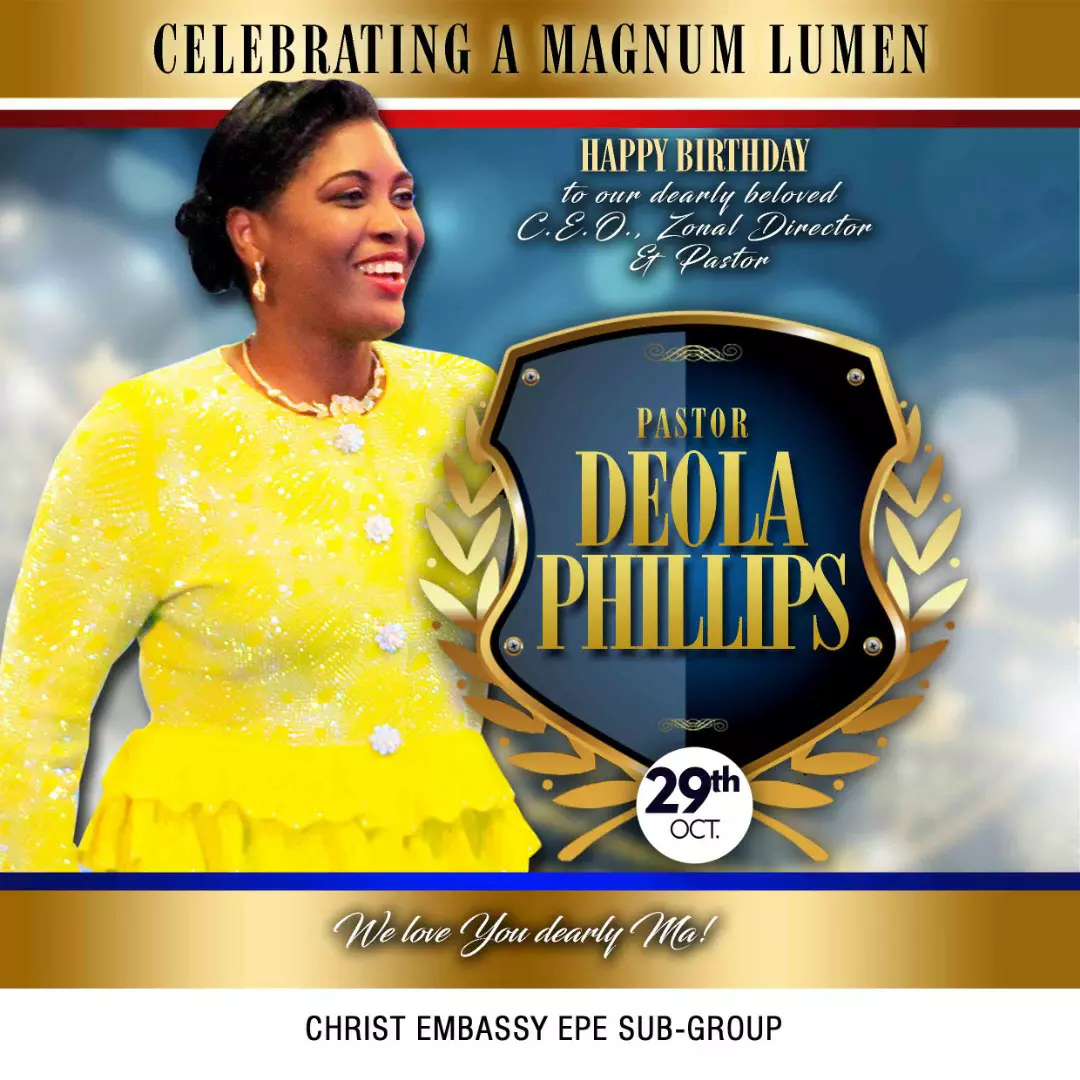 🎊🎉Celebrating perfection personified. A very Happy Birthday to you ma. Thank you for being the inspiration that you are in my life and in the lives of so many✨🔥.. I love you greatly❤️ #sazone1 #cekemptonpark #lwteensministry #PastorDeolaPhillips
Your expectations will not be cut short as you watch this video... Lol!!! #FunnyCrib #Just4Laughs
Happy Birthday dear esteemed CEO. I love you so much ma. It's a brighter year ahead ma...winning all the way.
SPECIAL BIRTHDAY GREETINGS FROM MYANMAR! Pastor James Lal Ram Thlenga of Nazarene Church, Myanmar, celebrates the highly esteemed CEO, Loveworld Inc. and Director of the International School of Ministry! Watch this page for more birthday greetings from around the world. #magnumlumen #2910 #HowISeeTheCEO #ism
Happy Birth Day Our Esteemed CEO, Pastor Deolar Ma.Thank You So Much Ma for All Inspirations In All These Years .I Love You Ma.
Happy birthday pastor ma, we celebrate u today & always for your exceptional leadership, ur passion and dedication to following our MOG Pastor Chris & all u do for the HS and VMC. On behalf of members of VMC TX zone 2 we rejoice with you today and always. We love u. #MAGNUMLUMEN
Celebrating our superb CEO #MAGNUMLUMEN #Oneofakind I love you ma. Happy birthday ma