I AM PEFECT : Happy birthday my esteemed zonal on KingsChat Web
Happy birthday my esteemed zonal director and pastor... Sir your intergrety, adherence and diligence coupled with your open arms of love has blessed me immensely... I AM #GREACEDFORGREATNESS #CESUMMIT God bless again and again!!!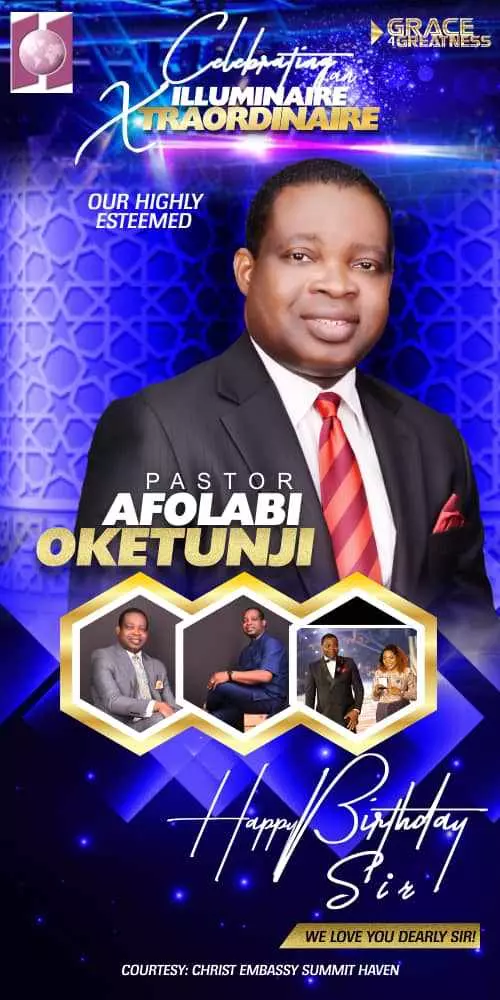 Happy birthday to my highly Esteemed Pastor Sir... Thank you for all that you do in our Nation
Happy Birthday to our Esteemed chairman of LoveWorld school. I love you sir. #G4G1031🥂🥂🥂🍷🍷🍷🎉🎉🎉🎂🎂🎂🎻🎻🎻💃🏽💃🏽💃🏽
We are finishing strong in this month of ministry, soul winning is our mandate - Task force at their garage got born again. #monthofministry #howicarryoutministry #Iaminoffice #ministryinprogress #ceamc.
Happy birthday my man of God. #pflow1031 #G4G1031 #celebrationchurch #gracedforgreatness1031
CE MIDWEST ZONE'S REON CONFERENCE STARTS TODAY BY 4PM!! #CEMIDWESTZONE #REONCONFERENCE #RON2019 #LIGHTOFHOPE
CE MIDWEST ZONE'S REON CONFERENCE STARTS TODAY BY 4PM!! #CEMIDWESTZONE #REONCONFERENCE #RON2019 #LIGHTOFHOPE
CE MIDWEST ZONE'S REON CONFERENCE STARTS TODAY BY 4PM!! #CEMIDWESTZONE #REONCONFERENCE #RON2019 #LIGHTOFHOPE
CE MIDWEST ZONE'S REON CONFERENCE STARTS TODAY BY 4PM!! #CEMIDWESTZONE #REONCONFERENCE #RON2019 #LIGHTOFHOPE
CE MIDWEST ZONE'S REON CONFERENCE STARTS TODAY BY 4PM!! #CEMIDWESTZONE #REONCONFERENCE #RON2019 #LIGHTOFHOPE