Pastor Chris Digital Library: 🙌🏻🙌🏻💃💃Celebrating a Golden Liminary..👍🏽💃� on KingsChat Web
🙌🏻🙌🏻💃💃Celebrating a Golden Liminary..👍🏽💃🤸🏼‍♀️🙌🏻🙌🏻 ....Happy Birthday Highly Esteemed Pastor Louis Osademe...Thank you for your phenomenal inspiration and commitment towards the drive, use and distribution of the Products/Services/Initiatives of the Pastor Chris Digital Library across the nations😇👌👌👍🏽👍🏽👍🏽👍🏽 We sincerely love , deeply appreciate and joyously celebrate sir CONGRATULATIONS!!!🎉🎈 #hbdPLOOct31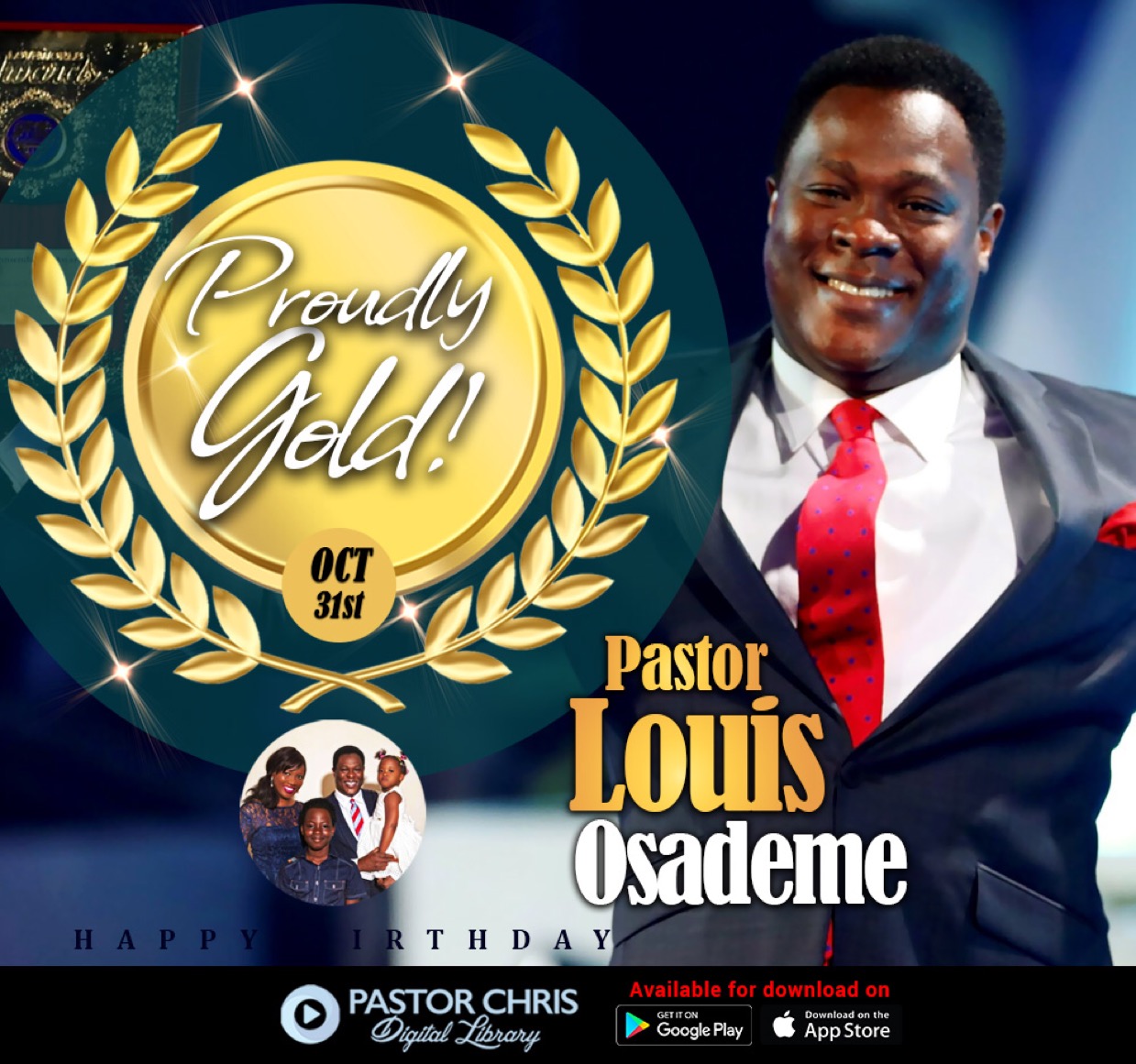 Wegulo Derrick
commented:
Happy birthday 🎉 to my lovely pastor. 🇺🇬🇺🇬🇺🇬 Are blessed. Thanks pastor Chris
3 days to go #Homecomingservice #FSGRAD #Calmc #Teamcalabarrocks
Happy birthday esteemed Pastor Sir, I admire your simplicity and your love for our MOG. It is a season of increase and you are graced for such a time as this. Have a most fulfilling year ahead. I love you Sir
Happy birthday Pastor ma, you are a burning and shinning light. It is 1000 X greater as you celebrate today. I love you ma
Thank u Rev sir for 3 Days Of Glory, 4 coming to impact our lives. There is an infusion & transmission of divinity in every fiber of my being. l walk fearlessly because nothing has the capacity to pull me down. We're indeed grateful sir 4 loving us so dearly. I love u Rev sir.
Happy Bday to my Egbon!Tnk u so much sir for all these many Years of serving together in God's vineyard.U are indeed a man of Grace and this is so evident in all the Lord has committed to your trust. It's from glory to glory sir!!! I rejoice with you and celebrate you.I luv u sir
Fulfilling God's purpose on earth #Homecomingservice #FSGRAD #Calmc #Teamcalabarrocks