Pastor Bisola Adeyemi: Happy birthday Sweet sister Dupsy on KingsChat Web
Happy birthday Sweet sister Dupsy Your new year brings with it increase in grace, glory, wisdom and greatness. Thanks for being an Amazing helper. Always willing, available, swift with excellence! God bless you more and more. You are a super blessing &I love 😍😘u specially!!!!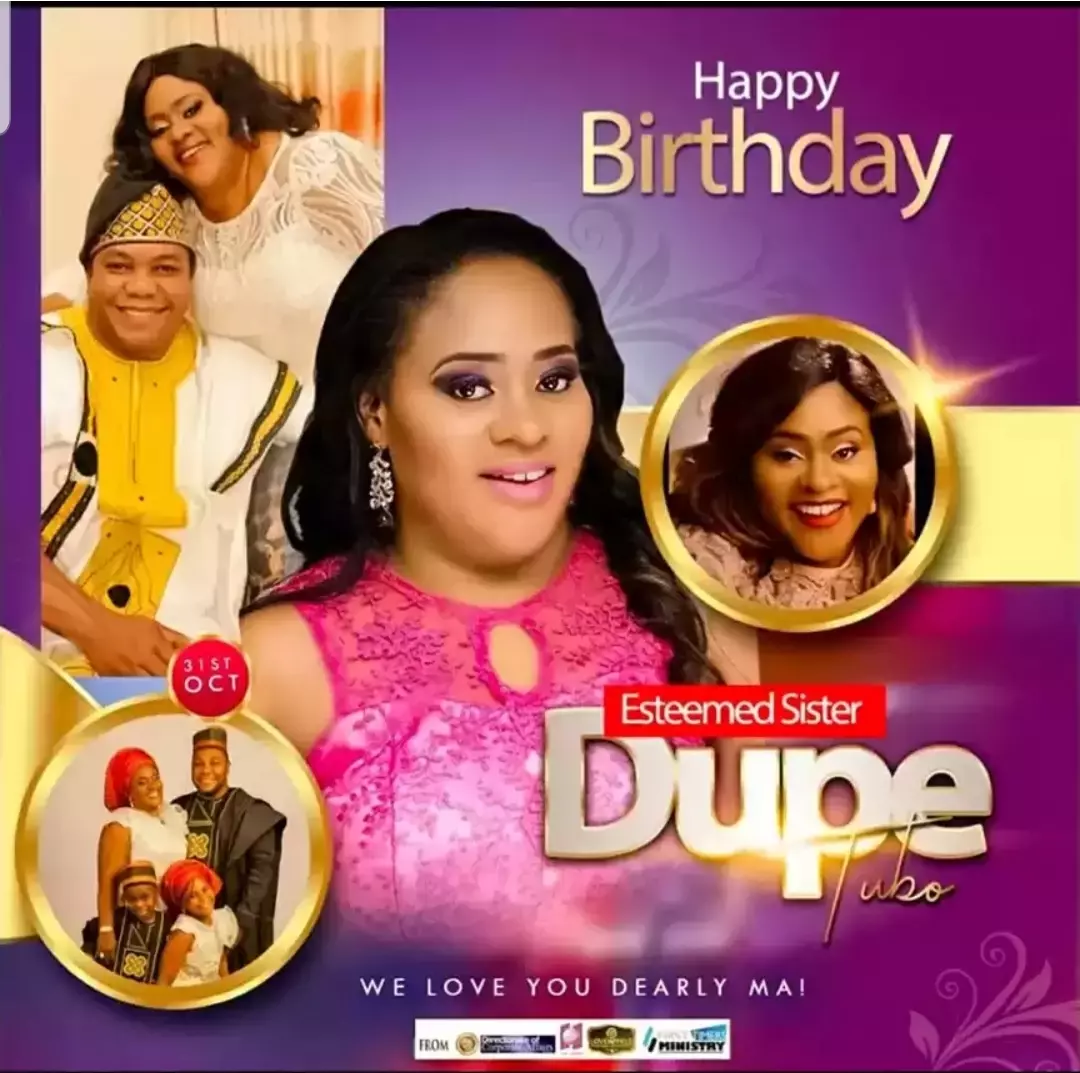 dupe tubo
commented:
Thank you so much Pastor ma. Am grateful
#CE Mgbuoba Rhapaton # Portharcourt zone 3 # So much grace available!!! # e dey work # Kpakam...,,, #Alerts Everywhere #1000 times greater
Happy birthday Esteemed Pastor Sir! The Ageless, always on point High Flyer! I love you beyond words Sir. 💙 #PLO3110 #PLO1031 #EWCAZ3 #HighFlyer 💃💃💃🏆🏆🏆
Happy birthday esteemed Pastor Sir, what a joy to celebrate you. Greater levels you will attain in this new year. I love you Sir
Countup to the live transmission of the Global communion Service with our man of God pastor Chris on Loveworld Asia http://cloveworld.org/tv?id=5a098fdb0c4105wjug1qiet7v download the Cloveworld App ref Code: bella
Its Tomorrow....My latest single release!!
Happy Birthday Esteemed Sis Dupe, thank you a gazillion times for the many blessings you have been to me. I'm grateful. It's a new level ma. I love you dearly
✡Celebrating an icon, a worshipper, a songwriter, a passionate giver, a lover of God, a Ministry addict, a daughter of consolation to our MOG, Rev. Dr. Chris Oyakhilome. Happy flourishing birthday Pst Sarah🎈🍷🎂🌈🥰💜😍🙏 #warriministrycentre #wealth1031 #CEWARRIDSC
Happy Birthday dearest @autodupsy....Wonderful action lady you are. It's a whole new level for you in this season of the Lord. May the Lord grant you your innermost deepest heart desires.The land is green for you. I love you!