Happy Birthday Dear Sir!!! We love and appreciate your passion and faith in the gospel of our lord Jesus Christ and how you have consistently enlisted ardent soldiers into the loveworld nation global army, we celebrate your sacrifice and labour of love in the kingdom as demonstrated in your followership of our dear man of God. We love you dearly Sir!! #enec #welovepastorflo #ASG #southeastregion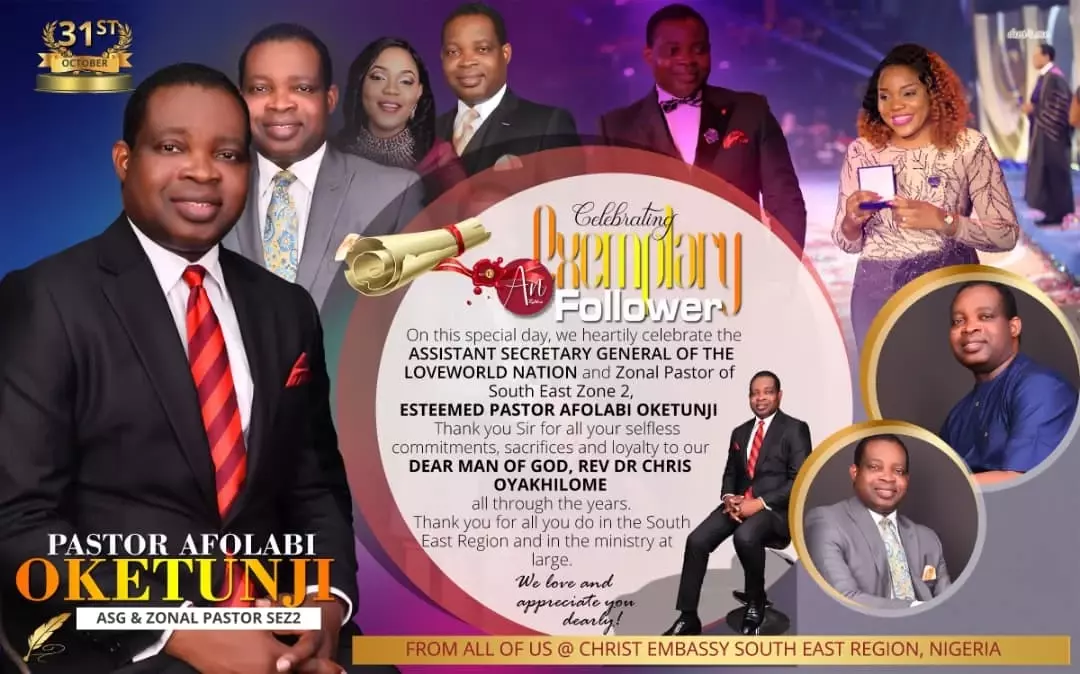 Automatic flood light with remote control for give away price. Call: 08090879212
#Pflow1031 #G4G1031 #graced4greatness #inspiringpastorflow #sez2
Still celebrating our graceful, excellent & love personified, indefatigable CEO. Dear Pst Dee, your followership, loyalty & passionate commitment to the gospel is so contagious, your loyalty to our Dad and our ministry is so exemplary. Thank you so much. I love you.
#Pflow1031 #G4G1031 #graced4greatness #inspiringpastorflow #sez2
Today 31.10.2019 A day of very great celebration Happy birthday pastor sir.
Happy birthday to our highly esteemed pastor Flow #pflow1031 #GAG1031 #celebrationchurch #gracedforgreatness
I am ready for GYLF Online Conference 2018 #GYLFonlineconference2019 #GYLF #India #iamready #GYLFAsia #GYLFIndia
MINISTRY IN PROGRESS. Pictures from distribution of FAITH'S PROCLAMATIONS FOR KIDS to the pupils of Obiye Academy, Port Harcourt. Glorrry! #howicarryoutministry #monthofministry #ministryinprogress #iaminoffice #cephzone3
https://www.kingsch.at/p/VmVIZVR
Christ Embassy Ajah Teens Stars (CEATS) Outreach. Winning their kind. Music, Word, Salvation #Monthofministry #CElz5 #blwteens #CEAjahteens