Happy birthday Pastor Louis, your passion for ministry and love for our Man of God, Pastor CHRIS is palpable and infectious Keep the fire burning You are greatly loved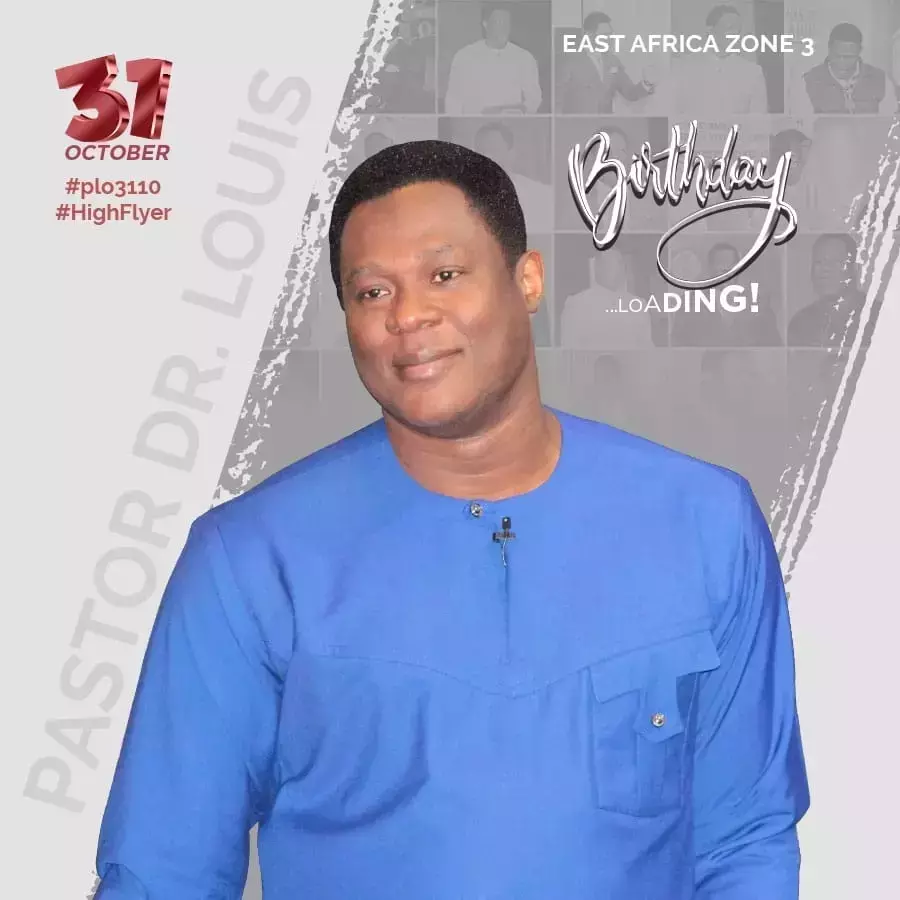 George Simon
commented:
My mentor,my own father , life coach, i celebrate the grace of God that is working nightly in and through you , I love you pastor sir
Mary Mutyo
commented:
Amen. Pastor Louis Sir is greatly loved.
Wow wow wow! What an awesome time of celebrating our Esteemed Zonal Pastor. Don't touch that Dial! Watch out for part 2.......... Loadinggggg #Graced4Greatness #Inspiringpastorflow1031 #G4G1031 #pflow
Happy birthday Pastor Sarah, a Precious jewel. Your light shines brightly I love you dearly ❤❤❤
Happy Birthday Pastor. Thank you for all you do in Loveworld nation. You are an inspiration to me . Thank you for changing lives. God's grace is continually multiplied in your life. You will always be a source joy to many in Jesus name. Congratulations. I love you.
Happy birthday to our highly esteemed Zonal pastor! A man of Grace! Thank you sir for your examplary leadership. You are simply amazing sir. I love you.
Happy Birthday to an exceptional Pastor and An award Winner. Thank you sir for your exceptional leadership....
#GYLFonlineconference2019 #GYLF #weareready
📣📣📣📣EVENT ALERT🔔🔔🔔 Kids @NSS Zone 1 would be having 3 SATURDAYS OF NEIGHBOURHOOD EVANGELISM!! 🥳🤩🤩🤩💃💃 (Proverbs 11:3) It's Evangelism with style, as kids would take the Word to other kids on the streets and catchments and win souls. Save the Date: 🤩 Saturday 26th October, 2019 Saturday 2nd November, 2019 Saturday 9th November, 2019 Time: 2pm It's soul winning extravaganza!! 🤩🤩🤩🤩🤩🤩🤩
🇺🇸🇺🇸🇺🇸🇺🇸🇺🇸🇺🇸🇺🇸🇺🇸🇺🇸 Are you a graduate? 🎓 Creative? 💃🏼 Entrepreneur/Business owner?👔 Young professional? 💼 P.I.M USA 🇺🇸 Is for you! 🔥🔥 Register and Join us Online this Saturday to find out what's in store! 😄 Www.blwgraduatenetwork.org #PIMUSA #loveworldgraduatenetwork