CELVZ: WE WILL NOT LEAVE THEM on KingsChat Web
WE WILL NOT LEAVE THEM ALONE ~ THIS IS CELVZ NEWS ~ and Thus Saith The Lord, November Is The Month of... ~ Even The Imam Gave His Life To Christ @ CELVZ Reachout Special Outreach. Gloryyyyyy! Have You Posted Your Outreach Pictures? ~ IPPC 2019 - A Never Experienced Before Kind of Conference - How Are You Preparing? ~ Wednesday Comes; Where Are You Going To Be? Be An Online Service Missionary (OSM) Take Service To Someone There Is More In The News. #CELVZ #NEWS #CELVZCommunications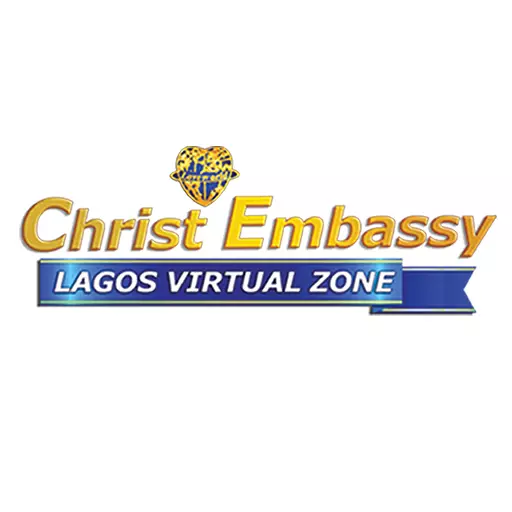 Dada Niyi
commented:
Informative and inspiring #TheCharisHaven
Super Sunday Service with Pastor Eunice! Dance! Praise! Lifting up holy hands! Speaking in new toungues! Glory Hallelujah! #ceabakaliki #mmtchallenge #mindconcert2019 #derisoconcert #pastorchrisismyteacher #liftchallenge #pastorchris #christembassy #theamazingchoir
Global Communion Service with Our Man of God happening now. Go to the Christ Embassy church close to you.
@Loveworldfarnborough, communion with Service Pastor Chris has started.
#WeAreLiveOnCetunes Global Service with Pastor Chris On All Loveworld Radio Networks To Listen Download CeTunes App from Google Play Store via http://play.google.com/store/apps/details?id=org.lw.cetunes Reference Code 👉645973 Or log on to www.cetunes.org
Highlights of today's Sunday service.. Choir ministration!!! 🎶you are the Alpha and Omega🎶 🎶you are everything to me 🎶 #cenkaliki #ceabakaliki #mindconcert2019 #pastorchrisismyteacher
Watch the Pastor Chris Live segment of the November Global Service now on Loveworld Plus via www.loveworldplus.tv/watch Download Loveworld Plus Mobile App Today! (available on Google Play Store, Apple App Store and on the Windows Phone Store ) #LoveworldPlusShines #GlobalService #pastorchris
#MoreUpdates: All New Converts received copies of the Adults, kiddies Rhapsody of Realities Daily devotional and Teevo and other MINISTRY MATERIALS at DAY OF JOY WITH PASTOR EWAEN EDUN. Hallelujah!!!!! #oasis #swz3 #ceabeokuta
Praying for the nations! Our man of God leads us in a glorious session of prayer and intense worship. __________________________________ Watch LoveWorld TV HD on Sky 585 - www.loveworldtv.co.uk/watch-live - LoveWorld TV 3.0 Mobile App To Partner/Contact us Call: +442075115830 Email: sponsors@loveworldtv.co.uk; info@loveworldtv.co.uk #MostImpactfulStationofTheYear2018 #LoveWorldTVStationOfTheYear2017 #LoveWorldTVStationOfTheYear #LoveWorldTV Spreading Love, Changing the World
The steadfast love of the Lord never ceases His mercies never come to an end...... They are new every morning They are new every morning Great is thy faithfulness oh Lord Great is thy faithfulness #happeningnow #November2019CommunionService