Kinging With Pastor Uyi: KINGING SOULWINNING "God trusted us on KingsChat Web
KINGING SOULWINNING "God trusted us with the most important news and message in all the world, for every generation: the Gospel of Jesus Christ." -Pastor Chris IN TODAY'S RHAPSODY of November 3rd, Our dear Man of God, Pastor Chris, declares there are no holidays from soul winning. We read: There're different holidays people enjoy within a calendar year, but when it comes to soul winning, there're no holidays. Satan isn't on holiday in destroying men's lives; he's hell-bent and more vicious than ever in his quest to stop men from hearing the truth of the glorious Gospel. But our passion for their salvation is greater and stronger. Utilise every opportunity at your disposal to win souls and bring sinners to Christ. Make every moment count; maximise the time as God's ordained agent of salvation, to turn sinners from darkness to light, and from the power of Satan unto God! Remember, this glorious Gospel of the blessed God has been committed to your trust (1 Timothy 1:11). So, we must preach it with the urgency and passion that it deserves. Just to think that we're the custodian of His message of salvation is simply sublime; something that even the angels wonder at. But it's our calling. It shows how much God trusts us, because the value of trust is in the responsibility that's committed to you. He trusted us with the most important news and message in all the world, for every generation: the Gospel of Jesus Christ. What a blessing! Let the fire of the Gospel burn passionately in your heart every day. Make up your mind that no matter the cost, you're going to be at the fore of propagating this message and haul lost souls into the Kingdom. His message that we bear is potent, filled with divine energy to save and transform men's lives. Therefore, preach it day in, day out: "Preach the word; be ready in season and out of season; reprove, rebuke, and exhort, with complete patience and teaching" (2 Timothy 4:2 ESV). Glory to God! #KINGINGwithPastorUyi FOLLOW THIS SUPERUSER ACCOUNT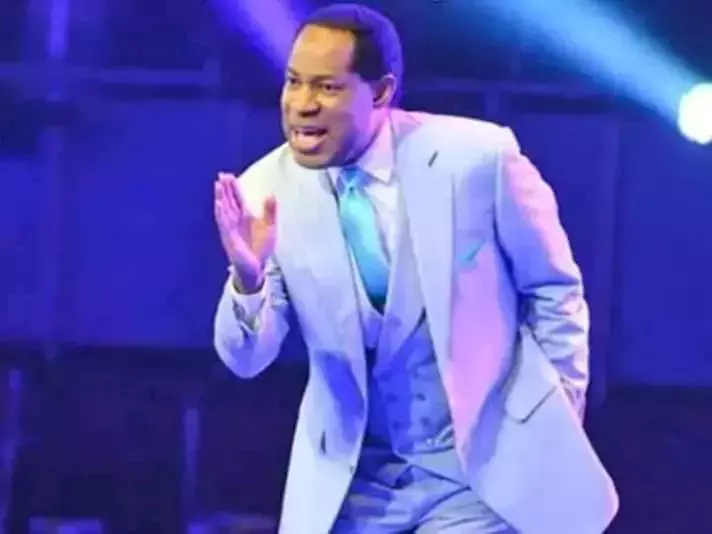 Sandra Unlimited
commented:
Today's Rhapsody was very instructive for me. Thank you Pastor Chris.
Revisit 2018 New year Message. I am blessed.
Blessings upon Blessings.. Thank you Lord for the Rev. Dr. Chris Oyakhilome for bringing us the undiluted Word of God. #ukzone2 #blwhounslow
Hello there, have you listened to Victory?? Download here: http://bit.ly/VictoryByOluwaseun Audiomack: https://audiomack.com/song/oluwaseun-114/victory Notjustok: https://notjustok.page.link/5bWc YouTube: https://youtu.be/97VpglGJ53w
Live at Christ Embassy Barking... #CEBarking
Highlights - Sunday Service with Our Esteemed Regional Pastor, Pastor John Amenkhienan #SouthEastRegion 👉The Three Vital Principles for A Successful and Prosperous Life: 💎Light: The Bible says the whole earth was covered with darkness but God said let there be light. Light is for illumination- beauty. When God shows you light, he reveals himself to you. God has made us light. 💎Truth: Truth means reality, through Jesus Christ , you can know the truth . Truth is revelation of reality. He said I am the way the truth and the Life.... 💎Seed is that which contains the life giving principles of anything. Your life is encapsulated in your seed. You can't not use anything to prove the Existence of God, Everything evolves around him. The word is a seed. No matter the circumstances you find yourself these three(3) principles would make you successful...
Picture Speaks👇👇 #SouthEastRegion More Highlights - Sunday Service with Our Esteemed Regional Pastor, Pastor John Amenkhienan