"O Lord, thou art my God; I will exalt thee, I will praise thy name; for thou hast done wonderful things; thy counsels of old are faithfulness and truth." ‭‭Isaiah‬ ‭25:1‬ ‭KJV‬‬ Have a marvellous and glorious Monday.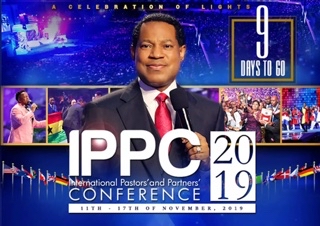 #PstMtho #pmtho811 #cekensington Happy birthday Dad!💃💃🕺🕺😃
HIGHLIGHTS OF SUNDAY SERVICE CHILDREN'S WEEK It was a glorious time in the Lord's presence as the Children were in charge this week, ministering the word in power & grace, they made us know that you are never too young to be a minister in God's house.... It was glorious in every way!! Hallelujah!!! #cekano #nnwz2
ESTABLISHING OUR MONTH OF BLESSINGS WITH PRAYERS AND SUPPLICATION IN THE SPIRIT AS TAUGHT US BY OUR MAN OF GOD PASTOR CHRIS OYAKHILOME P.HD. EARLY MORNING PRAYERS...