South West Region: Celebrating an ever inspiring union! on KingsChat Web
Celebrating an ever inspiring union! Happy Wedding Anniversary Dear Mum & Dad. Thank you for impacting our lives. Thank you for teaching us the word. Thank you for teaching us followership by example. We love & appreciate you greatly.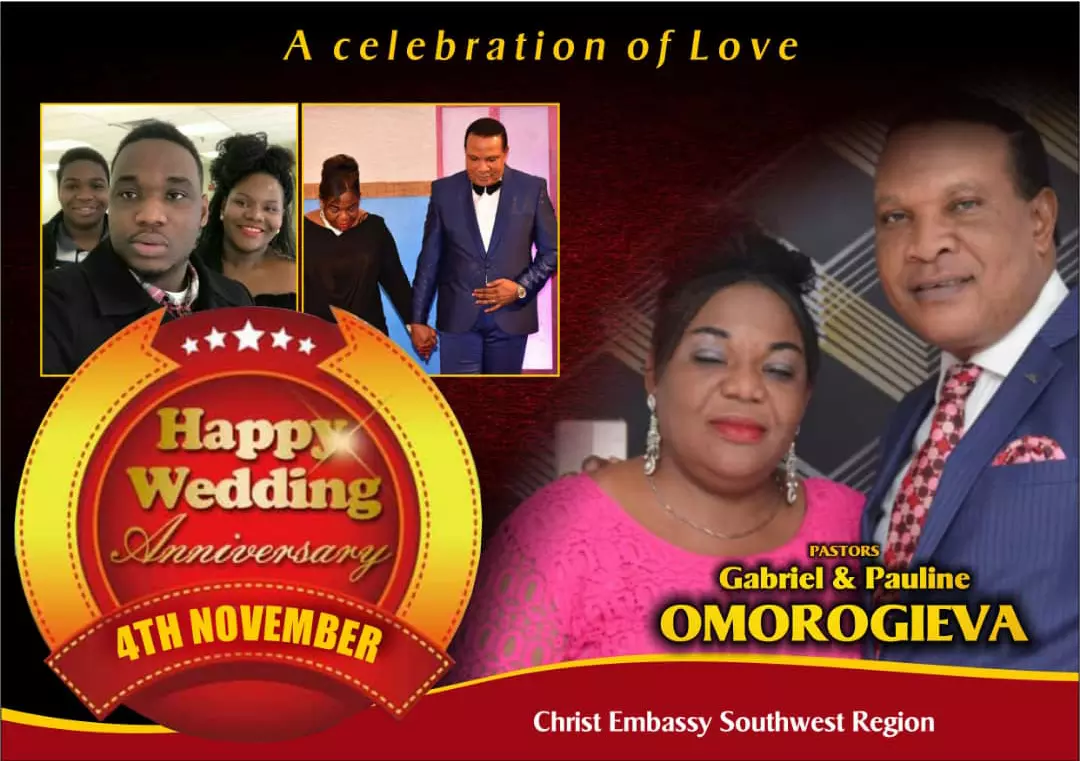 *#PRAYINGNOW @12pmGMT* *#MyMonthofBlessings* *#MyYearOfLights* *#Fruitful* *#Effective* *#Impactful* *#Penetrative* *#LightOfLove* *#PastorChrisInUAE2020* *#BlessingsEverywhere* #CEABUDHABI1🇦🇪 #CEUAE🇦🇪 #CEMESEA
Celebrating millions of lives transformed! Your partnership counts! #ippc2019 #celebratinglights #LTMlucentchampions
https://www.kingsch.at/p/OUVNeTN
Deriso Concert Picture Highlights #celz1rocks #agege4christ #derisoconcert #deriso #monthofblessings
Happy Birthday Dearest Sister Angelica. Your life is beautiful, excellent and full of glory. You're fulfilling your purpose for your life gloriously. You're Blessed. Enjoy your special day and Year of Lights. God bless you mightily.
4 DAYS TO GO ✍🙏 STILL COUNTING. Birthday loading #PstMtho #pmtho811 #cekensington
#megacelloutreach #CESAzone1 #fourthman #CEIvorysouth #CESandtonGroup