Rosemary Napoleon: #Loveworldawards2019 its going to be on KingsChat Web
#Loveworldawards2019 its going to be an amazing time celebrating God's Great generals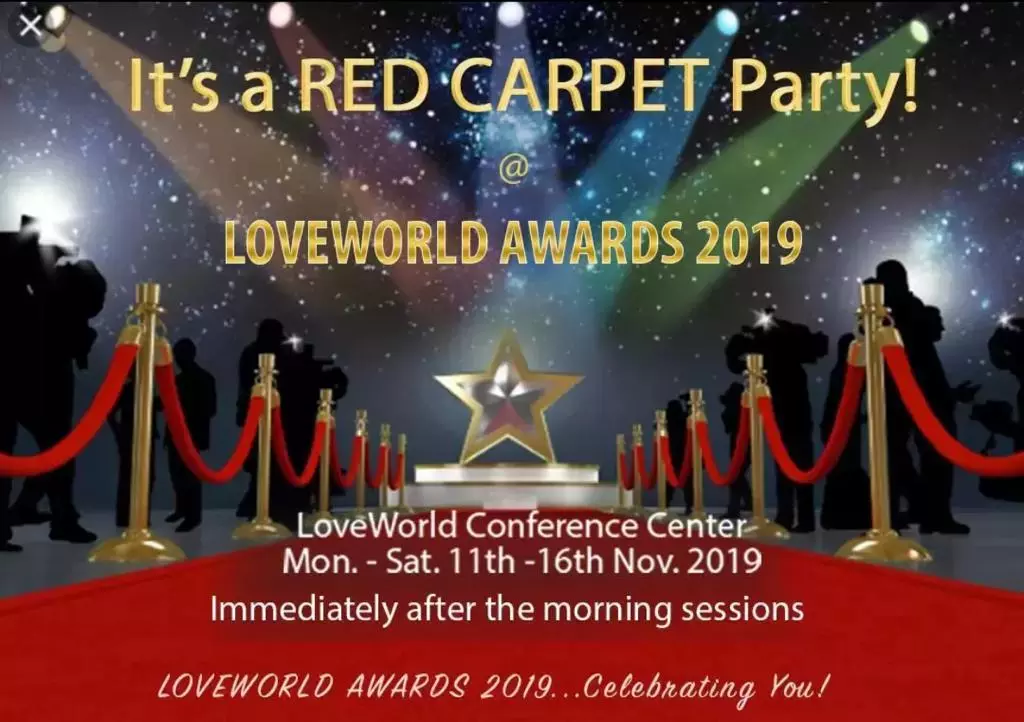 #loveworldawards2019 its something to shout about i will be there live.
It's promises to be a time of celebration. I'm excited 💃💃💃💃💃💃💃💃💃 #loveworldawards2019
I see Blessings everywhere!!!!! Kabaya #cephzone2
I am registered and ready to pray💃💃💃💃💃 #cephzone2
#sundayofblessings #cejabulani #pastorronnie #SAZONE1 #pastorfreedom
Join us again on "LoveWorld News" and find out about happenings from around the world and what the Lord is saying & doing in our day! Showing now on Loveworld Plus! www.loveworldplus.tv/watch You can also watch on Loveworld Plus, Channel 465 on StarTimes. OR Download Loveworld Plus Mobile App today! Available on Google PlayStore, Apple Store and Windows Phone Store.
I will be there live!!!! Anticipating #loveworldawards2019