FavouredNicole: Happy Birthday to a very on KingsChat Web
Happy Birthday to a very special, wonderful, vibrant, intelligent, bold, loving, helpful, etc....Sister Sandra babes! Thank you so much for all you do for us all. special love for you. i love and cherish you so dearly.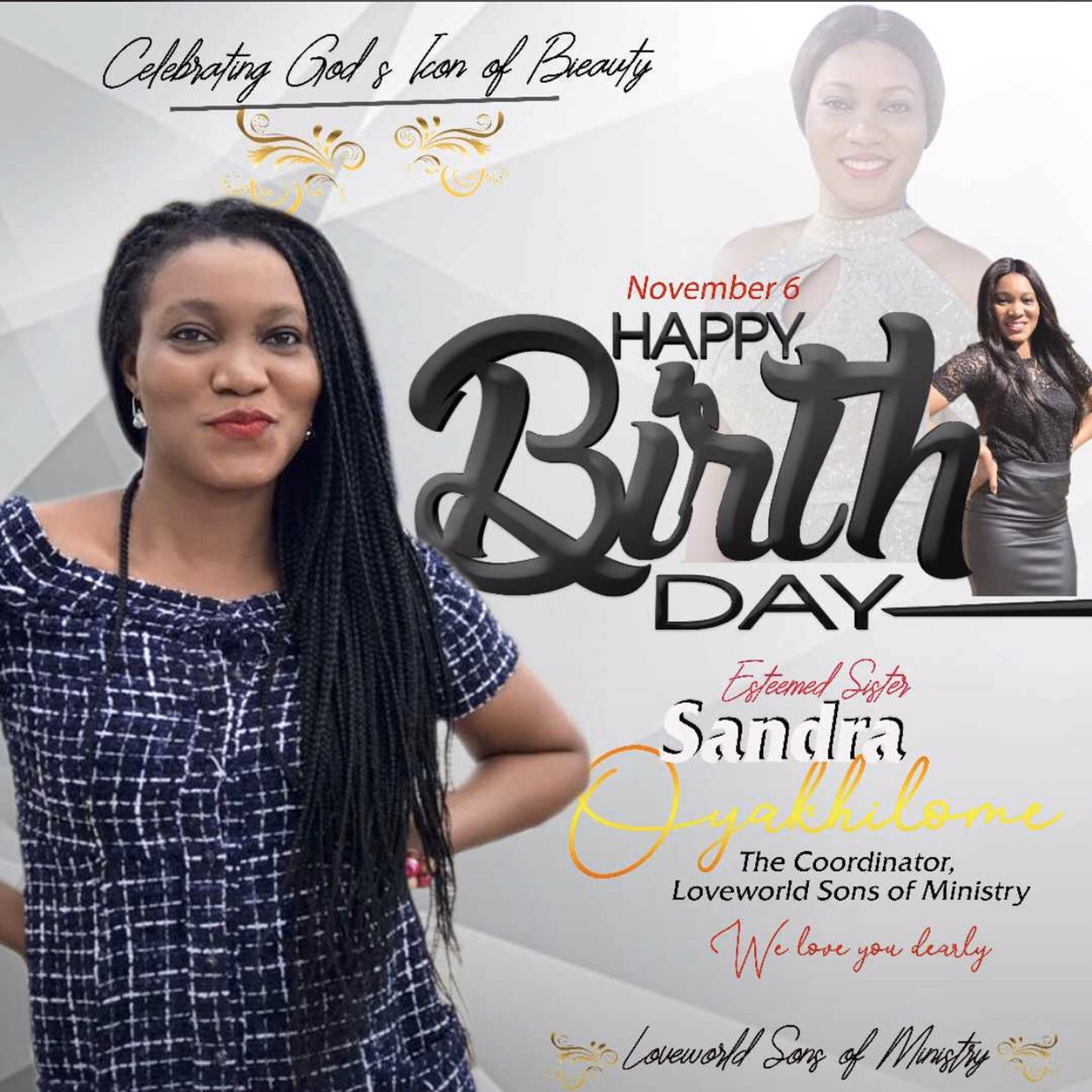 #itplc2019 #lwteensministry #cemidwestzone
Happy, beautiful birthday Dear S. Sandra! Thank you so soo, for your heart of gold and your ever warm smiles of godly reception.🥰 Thank you for loving me the way you do, I love 💕 and celebrate you soooo gorgeously Ma'am🌞🤸‍♂️🥳 🤸‍♂️🤸‍♂️ The parrrrrryyyy ooh? I'm excited celebrating you.
Super Wednesday Service with Esteemed Pastor Eunice He that hath the son hath life. Remember we're in the last day, it is not coming; it has come. When you are born again you have something that is bigger than your imaginations. The greater one lives inside of you. The one who lives in you is the one who created the whole world. He is so mighty. He lives in and talks to you. We don't know another place where God lives except in us. Days back, God spoke through His prophets but now He speaks through His son, Jesus Christ. You need a training to hear God talk to you and give you instructions because he is always talking. If people are looking for God, let them find God in you. The glory that Jesus had He has given to you #ceabakaliki #mmtchallenge #mindconcert2019 #derisoconcert #pastorchrisismyteacher #liftchallenge #pastorchris #christembassy #theamazingchoir
https://www.kingsch.at/p/RHpGQ1Y
# itplc2019 #lwteensministry #cemidwestzone
#itplc2019 #lwteensminustry #cemidwestzone
The Rap Evangelist @trusouthking on this one. Get ready for it. It will surely bless you . Thanks for the support MoG 🙏🙌🙌🙌. #Blessings #onit #yourname #NewSingle #newmusic #music #Loveworld #Loveworldtwinsnation #pastorchris #pastorchrisfavoritetwin