Pastor Dee: Happy birthday Pastor Kobby. We on KingsChat Web
Happy birthday Pastor Kobby. We join heaven to celebrate a trail blazer.A devoted and committed Son of Our Man of God. A kingdom addict and Expansionist. Your Zeal and loyalty to the this Gospel is worth Emulating.we love you and Yours dearly #cebramptoneast #cecanada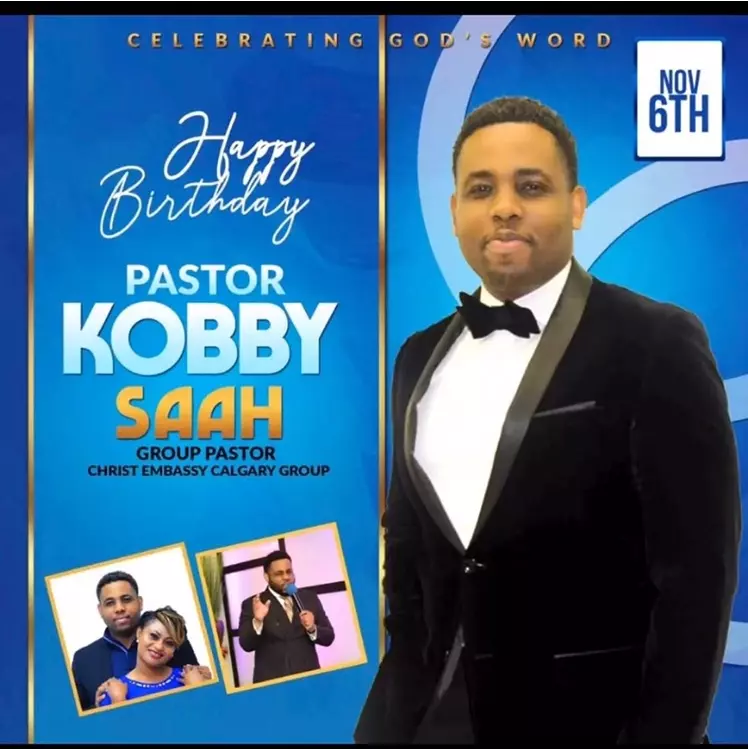 Pastor Kobby Saah
commented:
My dear Brother Jerome,I miss you too.So good to hear from you.
Pastor Kobby Saah
commented:
Thank you so much Pastor Dee.I really appreciate your words and thoughtfulness,I'm very grateful !
Olajide Jerome
commented:
Happy birthday of light Pastor Kobby, i miss you in Usaregion2. We love you dearly. Enjoy your new level of grace.
My father, Pastor Chris calls me Famous And Handsome because I've decided to let my light so shine for Jesus Christ my Lord. Matthew 5:16 Let your light so shine before men, that they may see your good works, and glorify your Father which is in heaven. #Lights #8thNovember2019
Behold the Crowning Beauty of God whose beauty brought pleasantness, favour, promotion and increase to my life. He exudes excellence & perfection of divinity. He is my Pastor, my Teacher, and my Life Coach; he is the Prophet of my time! HBD Sir! #Pksaah #cecan #CalNE #Dunamis
Since our #MonthofMinistry many heartbroken souls are coming to Christ. In need of help & miracles. Not for selfish gain. The world is crying out & our heart would be hard to turn our face from it. Put aside offense & rudeness. We are an umbrella of blessings for nations 👣
The Haven Nation Celebrates Our Esteemed Pst Ike Nnoli On The Occasion Of His Birthday. Congratulations!! We love you dearly Sir. From all of us in The Haven Nation.
I am a blessed soul, therefore I can not be cursed. It is my month of blessings!!
Celebrating our dear Pastor Kobby Saah. We are grateful for you, as you've inspired us through your Love for the Master. We are blessed by your Teachings and your Spiritual Leadership. HAPPY BIRTHDAY PASTOR KOBBY! WE LOVE YOU! #Pksaah1106 #CelebratingtheWord #Cecan #cecalgaryGroup #CalgaryNE
Celebrating my dear group pastor's birthday, celebrating grace, celebrating favour and excellence. Thanks for your dedication and commitment to our dear man of God and warri ministry centre. #pastorpaultoomuch #cecmegethos #toomuchgrace