Pastor Chuks: Happy birthday dear esteemed Pastor on KingsChat Web
Happy birthday dear esteemed Pastor Tayo. I celebrate your life of grace, faith & glory. I celebrate your unreserved commitment to the vision of our great man of God. Thank you so much for your impact across our great zone. I love you dearly Pastor Ma.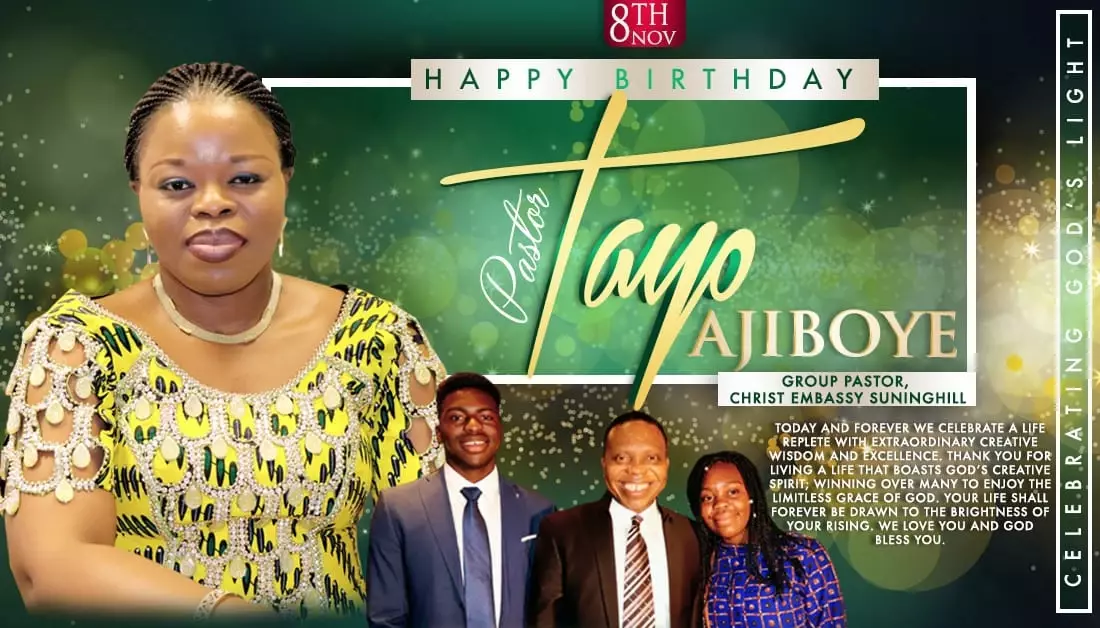 Brand new Opay P.O.S with complete accessories 12months warranty and 30% discount. You need one for your Business Place your order now.. WhatsApp: +2348132687408 Website: https://opayassetcompany.websites.co.in Email:opayassetpos@gmail.com
Celebrating an impactful union Happy Wedding Anniversary to my adorable Dad and Mum. Keep winning together. You are a blessing and I love you specifically ❤️❤️❤️❤️❤️❤️❤️❤️ #CELEBRATINGANIMPACTFULUNION
Happy birthday Pastor Tayo Ma, The Blessed one, I love you so so dearly #CESAZONE2 #SunninghillGroup #YeovilleChurch
When I say a dancing Pastor this is what I'm talking about 😆😆😀😀😀 What is a birthday without some dance moves??? 😂😂😂💃🏽💃🏽💃🏽💃🏽💃🏽🎈🎈🎈🎈🎈🎈 #PTA1108 #HBDPastorT #TheBlessedone #CESunninghill #SaZone2
My Hallelujah belong to you Lord You deserve it Lord All of my glory belong to you All my praises belong to you All of my worship belong to you Yes Lord you deserve it You deserve all All of the glory belong to you Lord.
Happy birthday sir #PstMtho #pmtho811 #cekensington.
This is MY BOSS I Love you Yayaciously Sir #TLB #TLBStaffAppreciationDay #TLBMyAdvantage #CEBAYELSA #NSSZONE1
A FATHER LIKE NO OTHER LIQUID LOVE !! #TLB #TLBStaffAppreciationDay #TLBMyAdvantage #CEBAYELSA #NSSZONE1
Happy birthday dear Pastor Mtho. I celebrate you today and always. A man of great faith & zealous for good works. Thank you very much for all you do in our great ministry and zone. I love you dearly