Gov Vincent : Celebrating The Blessed one of on KingsChat Web
Celebrating The Blessed one of the most High God, the best mum, My Group Pastor,The Blessed one, Pastor Tayo Ma.Thank you Ma for the excellent leadership , prayers & for the liquid love .Thank you for investment you made upon in my life. I love you so much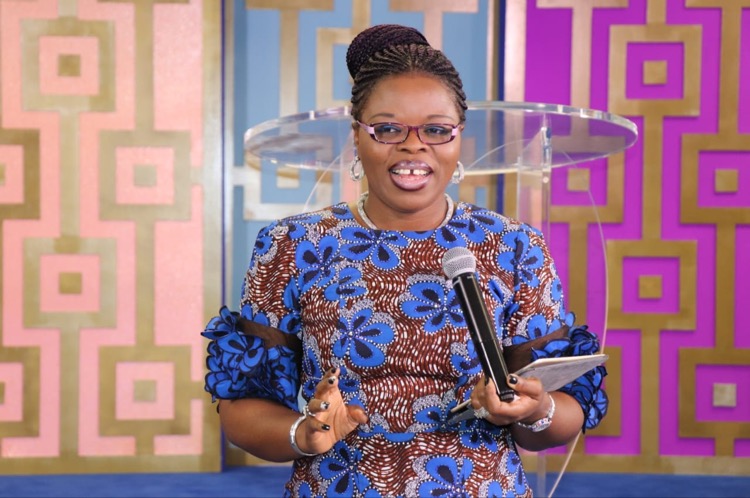 Happy birthday Pastor Ma Thank you for teaching us excellence. #theblessedone #HBDPastorT #CEYeoville #CESunninghillgroup #SAZone2
Happy birthday Pastor Ma. Thank you for your love for the vision. We love you so dearly #theblessedone #HBDPastorT #CEYeoville #CESunninghillgroup #SAZone2
Happy birthday to my Pastor thank you for your blessings sir.
Anointed for good works....Acts 10:38 #mymonthofblessings #blessingsconscious #howidispenseblessings #cesazone5 #cewaterfalls
After the IPPC Morning sessions, Where next??? All routes lead to THE LOVEWORLD AWARDS!💃💃💃💃💃💃. Watch this beautiful video, and we'll see you soon. #LoveWorldAwards2019
NOVEMBER - Your Month of Blessings Numbers 6:24-26 KJVS [24] The Lord bless thee, and keep thee: [25] The Lord make his face shine upon thee, and be gracious unto thee: [26] The Lord lift up his countenance upon thee, and give thee peace. YOU ARE BLESSED
Prayer at 12noon and 10pm (Local/GMT) - Fri Nov 7 It matters how you think; therefore, choose the character of your thoughts at all times; your success or failure is dependent on this. Learn more in this Friday's Rhapsody. Visit http://rhapsodyofrealities.org for a copy, if you don't have one, and share copies with others too. Proverbs 11:11 says, 'By the blessing of the upright the city is exalted...' At 12noon and 10pm (Local/GMT), we'll pray fervently in tongues of the Spirit for most of 15min, also declaring words of blessings upon our nations and its governing authorities; that the will of God may prosper and prevail, and souls won into the kingdom. God bless you.