CE BAYELSA NATION: TLB STAFF APPRECIATION DAY!! 🛡️APPRECIATING on KingsChat Web
TLB STAFF APPRECIATION DAY!! 🛡️APPRECIATING OUR COMMANDING OFFICER!! Thank you Pastor Sir for your legendary push. 💕💕We love you dearly Sir. Courtesy: Zonal Partnership Office, NSS Zone 1 #TLB #TLBStaffAppreciationDay #TLBMyAdvantage #CEBAYELSA #TheLandofGrace #NSSZONE1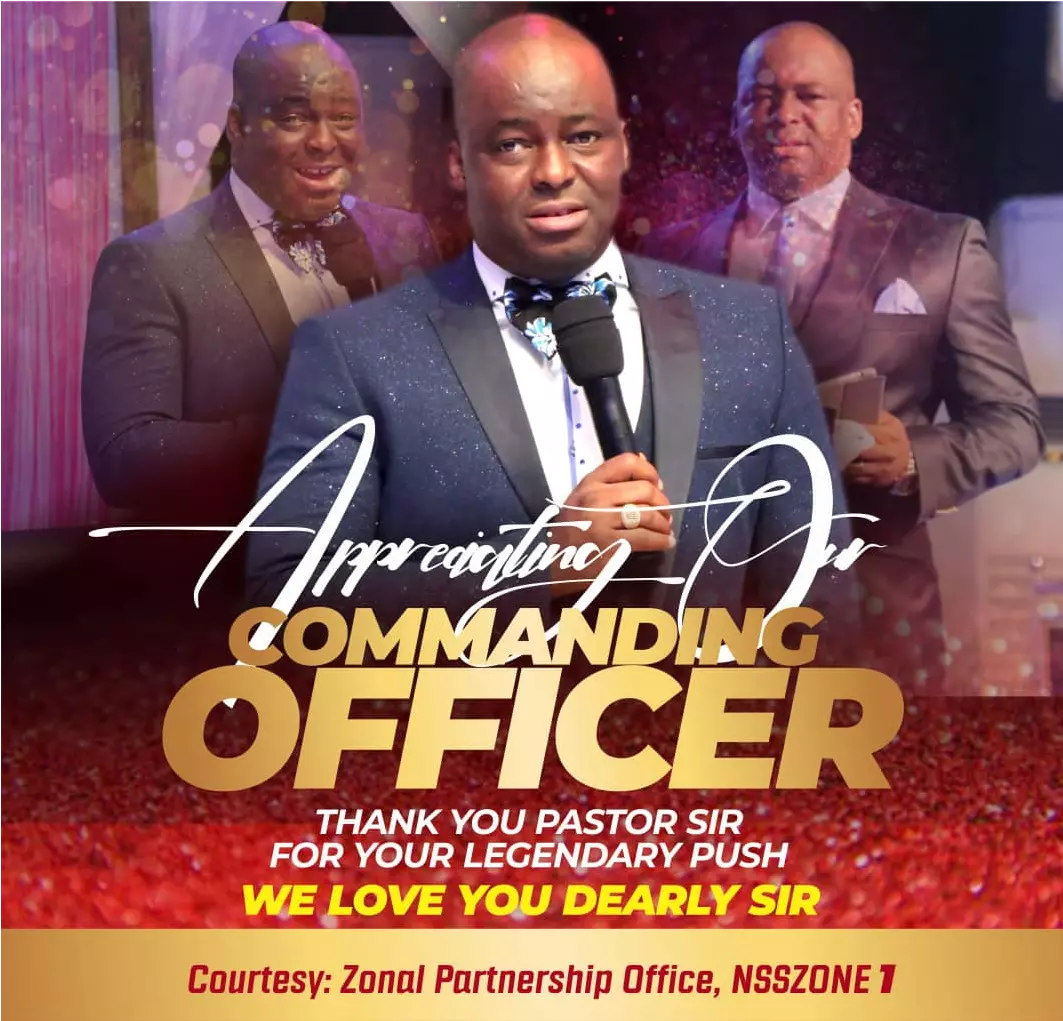 Rita Egberibin
commented:
Once TLB is involved it's a done deal I love you dearly sir
Goodness and Peace in Your life forevermore!!! Happy Birthday MA
TLB STAFF APPRECIATION DAY!! 🏆CELEBRATING OUR NUMBER 1 PARTNER AND DRIVER!! 💕💕We love you dearly Sir. Courtesy: Zonal Partnership Office, NSS Zone 1 #TLB #TLBStaffAppreciationDay #TLBMyAdvantage #CEBAYELSA #TheLandofGrace #NSSZONE1
Happy Birthday Love !!! All the blessings of the gospel you have dearly believed are multiplied in your life today & always in Jesus name. Amen. I love you specially !!!
👏👏TLB STAFF APPRECIATION DAY!! APPRECIATING OUR BOSS OF INESTIMABLE VALUE!!! 💕💕We love you dearly Sir. Courtesy: Zonal Partnership Office, NSS Zone 1 #TLB #TLBStaffAppreciationDay #TLBMyAdvantage #CEBAYELSA #TheLandofGrace #NSSZONE1
THE IMCC2019, IS ABOUT TO KICK OFF,HAVE YOU COMPLETED YOUR REGISTRATION THIS 6TH EDITION IS GOING TO BE LIKE NON OTHER ARE YOU READY FOR THIS GREAT EXCITING ,INTERESTING IMPACTING ,INSPIRING MOMENTS 💃💃💃💃💃💃💃 #imcc2019 #myimcc2019expectations #imccirememberchallenge #limaawards2019withpastorchris
🛡️APPRECIATING THE LIGHT OF BAYELSA - A GLOBAL ICON!! All these and more were made possible because of you:👇👇 ¶ CELL MINISTRY WEEK ¶ ZONAL MEGA OUTREACHES ¶ GET ACQUAINTED PROGRAM ¶ ICLC GLOBAL AWARDS ¶ PIONEERING OF NEW CELLS ¶ FOUNDATION SCHOOL GRADUATION ¶ WELFARE EASTER LOVE SHOWER ¶ OKAKA PRISON OUTREACH ¶ LEADERS FIRE CONFERENCE ¶ NUMEROUS TRAINING PROGRAMS AND LOTS MORE... 💕We celebrate you greatly Pastor Sir. #TLBStaffAppreciationDay #TLB #CGD #CEBAYELSA #THELANDOFGRACE #NSSZONE1