Pastor Chris Digital Library: 💃💃💃💃🤸🏼‍♀️🤸🏼‍♀️🤸🏼‍♀️🤸🏼‍♀️Super thumbs u on KingsChat Web
💃💃💃💃🤸🏼‍♀️🤸🏼‍♀️🤸🏼‍♀️🤸🏼‍♀️Super thumbs up to an inspiring IMCC SILVER SPONSOR ...🙌🏻🙌🏻🙌🏻 Thank you Esteemed Pastor OBI UMEASIEGBU for your lavish generosity abounding towards many ...🔥🔥🔥 We love and celebrate your audacity of faith ...your unwaning hope ...and your liquid love 💕 To participate as a sponsor for the IMCC 2019 sponsor kindly please reach us on this KingsChat number +2347032970219 #thankyoudearimcc2019sponsors #imcc2019 #mostmemorableimccquotes #myimcc2019expectations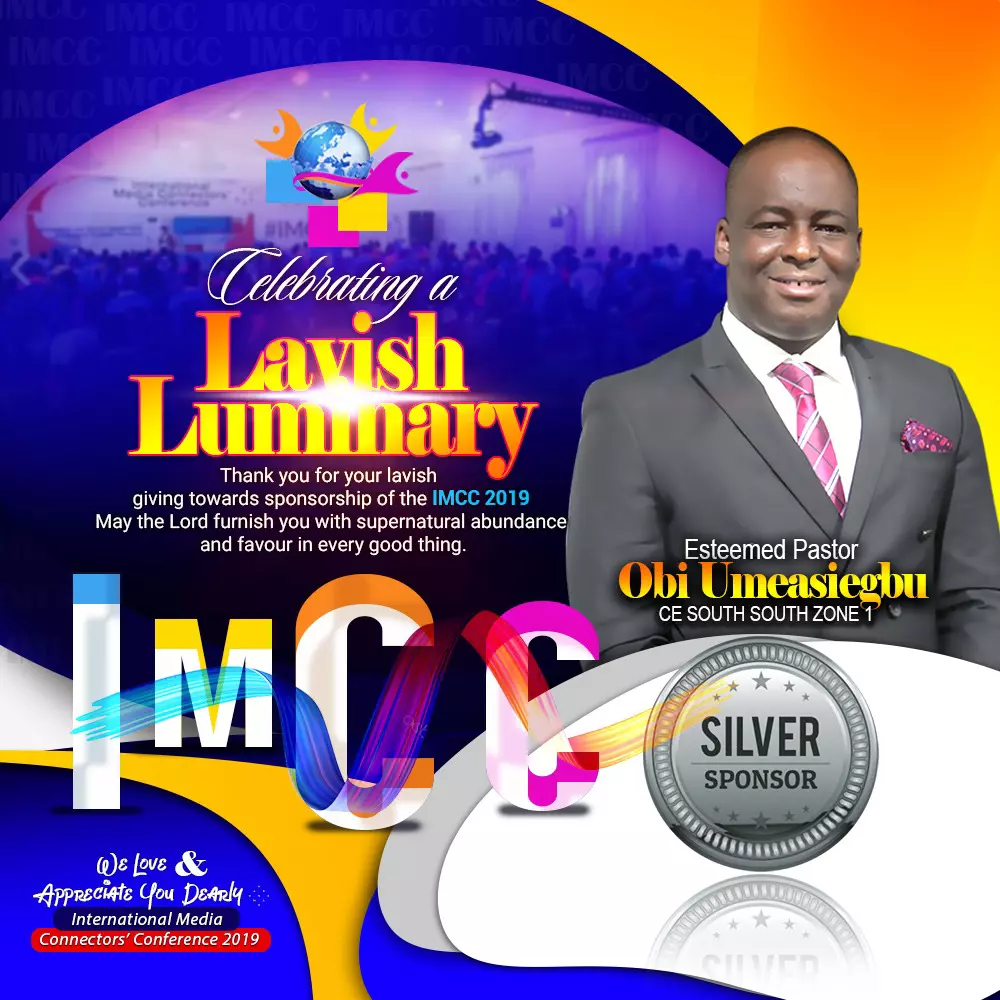 Love is what gives color to our lives and the love of God has bequeathed us with a coat of many colors. Enjoy every blessing in this month of Blessings. #cesazone5 #cebelvedere
Counting up to the special day! Celebrating the man of God who made Edmonton shine for the Gospel! Happy Birthday dear Pastor Dave Sir! I love you very dearly. #pd1121 #ceedmonton
HAPPY BIRTHDAY PASTOR BECKY CLEMENT JAMES... WE CELEBRATE YOU!!!
HAPPY WEDDING ANNIVERSARY PASTORS EMEKA AND ESE EZE. WE CELEBRATE YOU!!!
Still celebrating a unique helper of the gospel and son in the house. Great grace is upon you Brother John Adeyinka for increased relevance to the Kingdom in this new age. See! The Lord establishes you in the earth as a praise to His glory. Thank you for all you do in AHG.