Pastor Ruth: Happy Birthday Pastor Tayo! You on KingsChat Web
Happy Birthday Pastor Tayo! You have been a great inspiration and true blessing to me personally. Thanks for your love over the years! Do enjoy your day in celebration.I love you dearly!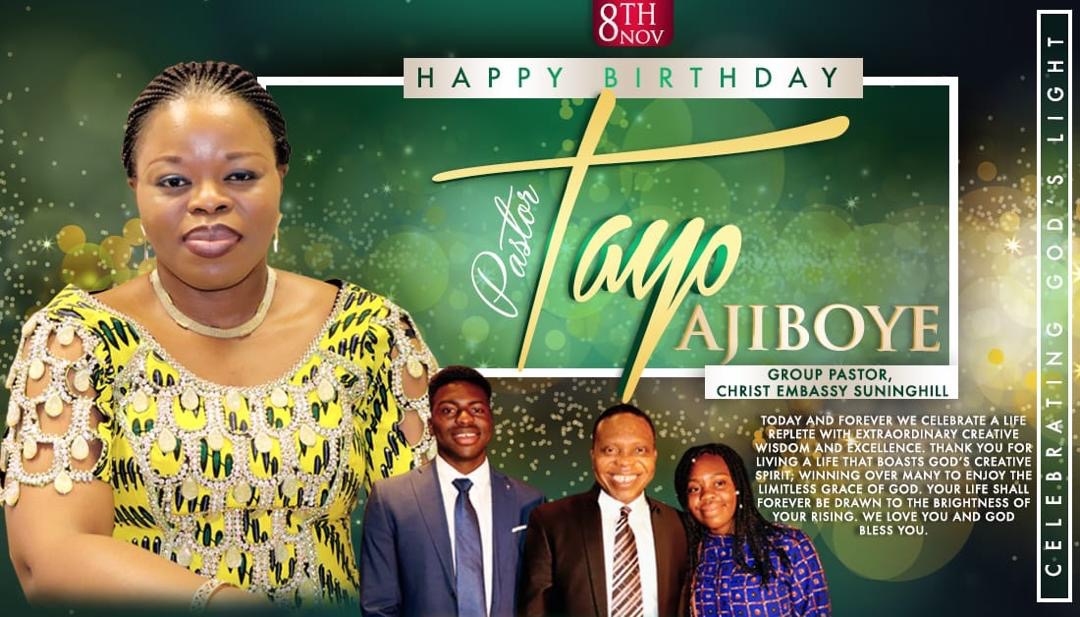 PD™ Lights
commented:
Happy birthday Pastor Ma. I love you!
Thembi
commented:
Happy birthday Pst Ma.
CELEBRATING A LUMINARY EXTRA-ORDINAIRE 💃💃💃💃💃 ESTEEMED PASTOR TUOKPE EDUN THANK YOU FOR YOUR LAVISH SPONSORSHIP OF THE IMCC2019 MAY THE LORD FURNISH YOU WITH SUPPERNATURAL ABUNDANCE AND FAVOUR IN EVERY GOOD THING. #imcc2019 #myimcc2019expectations #imccirememberchallenge
WHAT'S COMING SOON LMAM UK ALBUM OF THE YEAR LMAM UK announces it's smashing album of the year - Provocations of Worship, coming soon Follow us on www.lmamuk.com LMAM INTERNATIONAL AFFAIRS (Kingschart) www.facebook.com/lmamuk www.instagram.com/lmam_uk Like, Subscribe & Share
#CelebrationOfLights #IPPC2019
#CelebrationOfLights #IPPC2019
💥💥💥REON IN ALL CONTINENTS OF THE WORLD - NEW DELHI, INDIA💥💥💥 The fire in Asia is spreading with fire and accuracy! The word of God tells us that we get to grow in Grace through the knowledge of him. We see it in 2 Peter 1:2 KJV Grace and peace be multiplied unto you through the knowledge of God, and of Jesus our Lord, More Grace! More Glory! in Asia as REON moves with speed through all these Citywide Conferences, meetings and Fiesta of Lights exhibitions... #reonisunstoppable #reoninallcontinents #reoncitywideconferences #fiestaoflights #reoninyourcity
Happy Birthday to the One and Only Pastor T...... I love you so much ma.
Hmmmm she bagged the masters!!! Congratulationsssss 🎉🎉🎉🎉🎊🎊🎊🎊🍾🍾🍾🍾💃💃💃💃Mama Yoh.